SPROUTS: Strategy Category Manager, Our Brands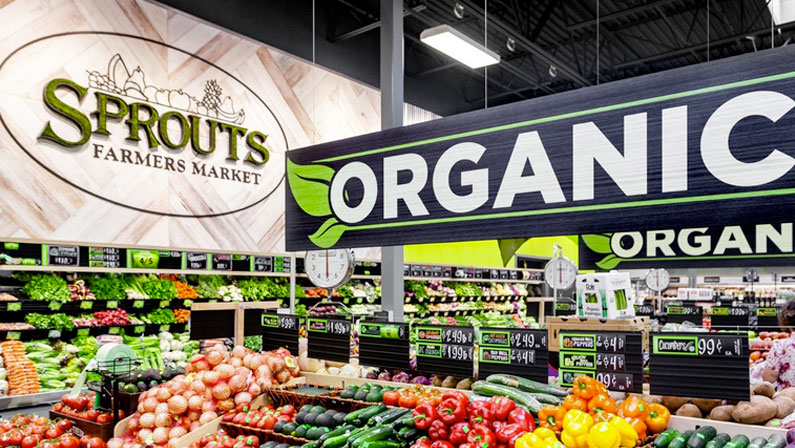 ID: 183875
Geographic Location: Phoenix, Arizona
Sprouts Location: 9900 – Corp HQ
Categories: Store Support Staff (Corporate/Field Support)
Position Type: Full-Time
Job Description
Overview
The Strategy Category Manager will lead identify, create, and deliver knock-out products within the Our Brands (OB) assortment portfolio. Lead product development for assigned categories and deliver a strategy that supports short and long-term, new item development, maintenances, and product refreshes. Partner with cross-functional teams during the new item development process to ensure alignment on strategy support and growth. Shape food knowledge of local, regional, and global trends, flavor profiles, and ingredients in assigned categories that will drive first to market production on distinctive new items. Identify, develop, and maintain internal and external resources to deliver exceptional results.
Overview of Responsibilities
Subject Matter Expert (SME) for OB product development process from concept to shelf
Project manager for all OB new item projects during the entire product development process
Leverage market data and consumer research to create solutions for unmet consumer needs, translating them into concepts, projects and distinctive products
Develop or enhance innovative product formulations with appropriate teams
Drive vendor selection and negotiate product costs on all new items
Intake and prioritize unplanned projects from merchandising and suppliers
Initiate and partner with Legal to retrieve all OB Supplier Vendor Agreements, OB Addendums and any custom agreements that secures a competitive advantage position for Sprouts
Lead OB annual business planning for assigned categories in collaboration with cross-functional team members. Align key stakeholders including OB leadership, merchandising leadership and suppliers, among others
Manage product life cycle of OB item including TPR suggestions, forecasting and delivering on sales and margin goals
Provide ongoing communication to other OB team members including Brand and Packaging
Partner with Merchandising to define the role of OB within categories, as well as participate in category strategy development, category assortment reviews, adds/deletes discussions and sales planning
Monitor, maintain and optimize retail execution and conduct post-launch analysis against OB initiatives within categories. Make appropriate recommendations based on analysis
Assist in communicating new product information to cross functional teams to optimize product assortment and placement
Deliver OB category strategies that keep Sprouts on the cutting edge of the industry
Conduct retail store visits to evaluate store execution and overall category effectiveness
Deliver and maintain consistent product quality within brand promise by being an active participant in the sensory phases of product development, approving reformulations, packaging, sourcing, and specification changes
Follow established programs and SOPs to produce safe quality foods that meet regulatory and company requirements
Qualifications
Preferred Bachelor Degree in Business or related field with a minimum of five (5) years of experience, with experience as Merchandising or Management preferred
Previous Category Management and/or buying/negotiating experience preferred with product knowledge
Previous product development experience preferred
Requires long-term strategic and financial planning skills
Ability to preserve the confidentiality of information, communicate with all levels of management, and work within strict time frames and resolute deadlines
Complete understanding of P/L statements, and margins
Thorough understanding of Microsoft Office suite
Some travel required
Benefits
In addition to a rewarding career, Sprouts offers a comprehensive program to help support you and your family. These programs include:
Competitive pay
Sick time plan that you can use to support you or your immediate families health
Opportunities for career growth
15% discount for you and one other family member in your household on all purchases made at Sprouts
Flexible schedules
Employee Assistance Program (EAP)
Eligibility requirements may apply for the following benefits:
401(K) Retirement savings plan with a generous company match
Affordable benefit coverage, including medical, dental vision
Paid parental leave for both mothers and fathers
Pre-tax Flexible Spending Accounts for healthcare and dependent care
Company paid life insurance and short-term disability coverage
Why Sprouts
Grow with us!
If you have a passion for inspiring people and a flair for fresh food, consider applying for a job at Sprouts! With a focus on customer service, our neighborhood grocery stores offer high-quality, farm-fresh produce, natural meats, plenty of scoop-your-own bulk goods and much more in a fun, friendly, old-fashioned farmer's market setting.  Come grow your career in healthy living with a fast-paced, rapidly growing company and teams that pride themselves on empowering others along their journey.