The Home Depot: Senior Director – Brand Management and Marketing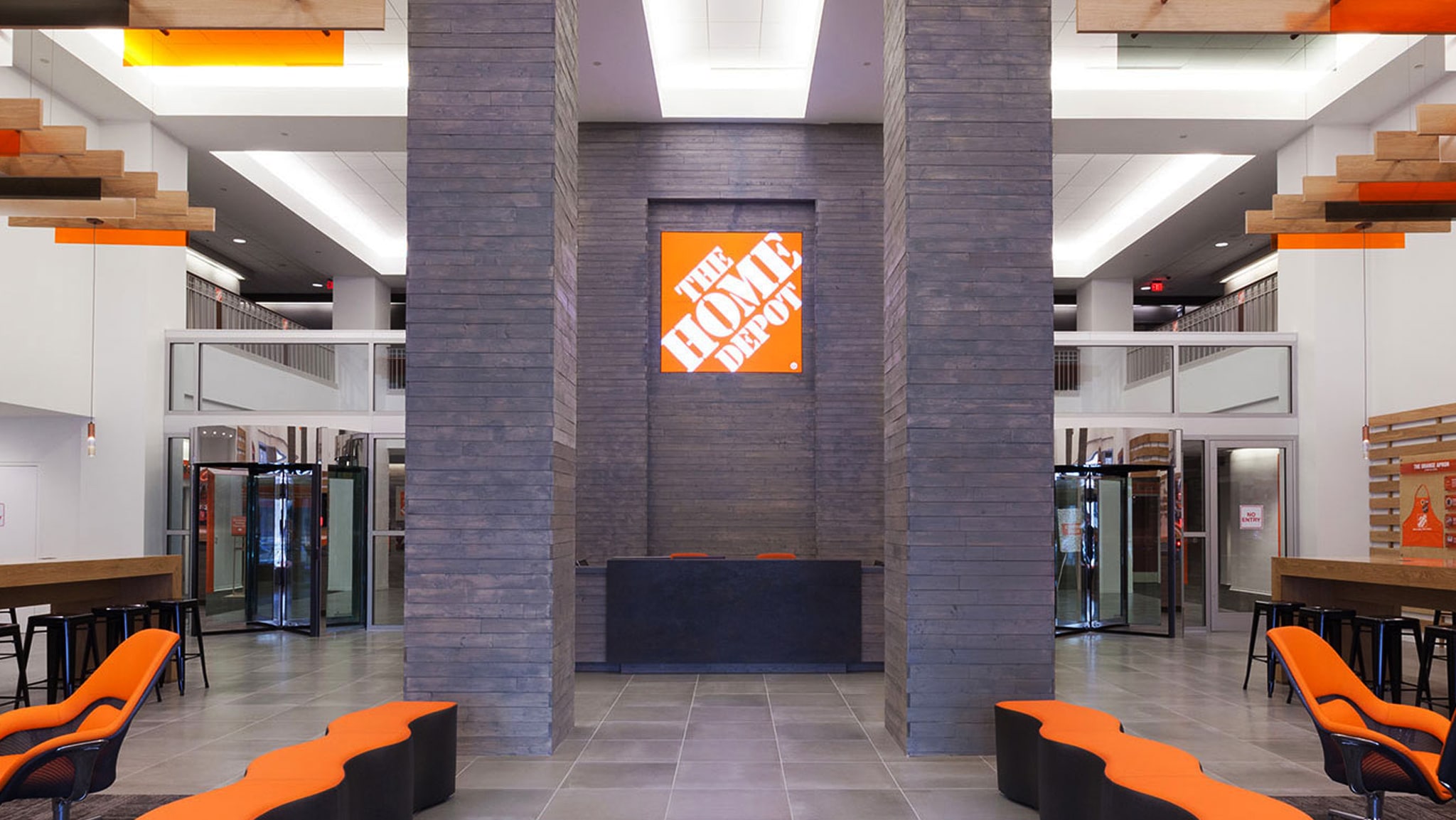 The Home Depot: Senior Director – Brand Management and Marketing
POSITION PURPOSE
The Senior Director will drive the overall brand management and marketing direction and strategy within The Home Depot's Private Brand portfolio. The Senior Director will lead private brand development and execution from concept through launch including brand governance, creative packaging development, online experience, in-store creative, and marketing campaigns ensuring consistent execution of brand standards through the entire customer journey. The Senior Director will also provide industry trends and design inspirations to help product development and merchandising teams to make informed decisions. The Senior Director will collaborate with cross-functional teams including Product Development, Merchandising, Marketing, and Online to create the Brand experiences for our customers. This role will lead, manage and develop the trend and design team, the brand management team, and the creative packaging team so that effective growth strategies are implemented across their Brands.
MAJOR TASKS, RESPONSIBILITIES AND KEY ACCOUNTABILITIES
40% Brand Management and Marketing
The Senior Director leads the brand and marketing strategy helping to formulate the overall strategy to drive awareness and sales of key Brands and new product launches.
Responsible for marketing budget management across categories and channels. Develops annual and quarterly plans.
Interprets and reports-out on key measurement KPI's including incremental sales lift and Return On Ad Spend
Partners with Strategic Marketing to develop audience strategies to inform marketing and product development.
Implements process improvement tools and techniques to improve team efficiency.
20% Private Label Packaging
Lead the team that will be responsible for the design direction and execution of all private label packaging.
Develop and implement packaging creative and strategies to drive sales and profitability for our private label programs with operational efficiencies
Develop and mentor Best in Class packaging team to produce packaging from concept to production that connects with target consumers and meet merchandising / marketing goals and objectives
20% Online
Partners with customer experience teams to enhance online presence at an item level to improve conversion, drive online traffic, and grow sales.
Understands customer behavior online, building strategic plans in support of The Home Depot's Interconnected strategy, partnering with cross-functional groups (i.e., Merchandising, Digital Marketing, Product Management, User Experience) to identify opportunities that will optimize effectiveness leading to improved online customer experience and brand growth.
20% Trend & Design, Brand & Customer
Leads consistent execution of Brand standards through all consumer touch points: trend and design, brand strategy, product requirements, communication guidelines, packaging standards, and online. Leads cross-functional teams to implement these plans across the business.
Develops and applies learnings from consumer insights to support business growth.
Identifies and partners with cross-functional partners on new growth strategies and brand vitality.
Research overall trends in the industry. Consider factors influencing home fashions such as cost, selection of materials, production methods, new technology, safety, fashion trends, and business strategy.
Develop an understanding of strong, balanced assortments in alignment with portfolio strategy. Provide trend direction in all categories.
NATURE AND SCOPE
Position reports to Senior Vice President, Merchandising
3 direct reports
ENVIRONMENTAL JOB REQUIREMENTS
Environment: Located in a comfortable indoor area. Any unpleasant conditions would be infrequent and not objectionable.
Travel: Typically requires overnight travel less than 10% of the time.
MINIMUM QUALIFICATIONS
Must be eighteen years of age or older.
Must be legally permitted to work in the United States.
Education Required:
Bachelor's degree in marketing, advertising, or a business-related field, and/or master's degree in business / technical field.
Years of Relevant Work Experience: 10 years
Physical Requirements:
Most of the time is spent sitting in a comfortable position and there is frequent opportunity to move about. On rare occasions, there may be a need to move or lift light articles.
Preferred Qualifications:
Excellent presentation, organization and project management skills
Experience managing projects and working with cross-functional stakeholders
A collaborative mindset and the ability to work across multiple stakeholders
Excellent written and verbal communication skills
Experience working with SharePoint, Excel, PowerPoint, and project management tools: Workfront, Smartsheets
Ability to manage deadlines & milestones across multiple simultaneous projects
A data-driven mindset and ability to leverage analysis to make business recommendations
Knowledge, Skills, Abilities and Competencies:

Decision Quality
Collaborates
Drives Engagement
Ensures Accountability
Plans and Aligns
Communicates Effectively
Customer Focus
Develops Talent
Manages Conflict
JOB LOCATION: 2455 Paces Ferry Rd. SE, Atlanta, GA
CATEGORY: Supply Chain
TYPE: Corporate
JOB ID: 160762