CVS Health: Brand and Marketing – Director – Our Brands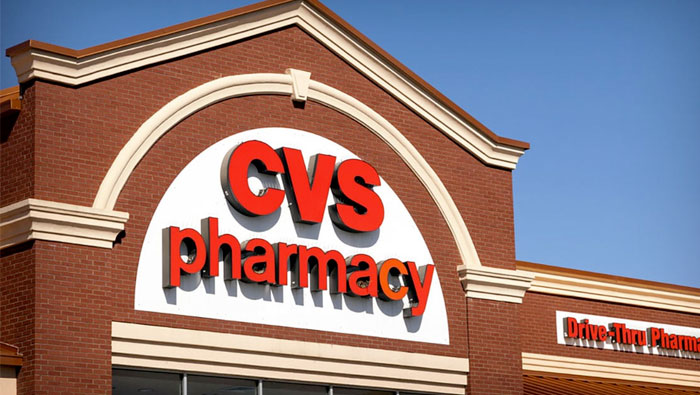 Job ID: 2121802BR
Category: Management
Address: 1 CVS Drive
Location: Woonsocket, RI
Remote: WFH Flexible
Job Description
The Brand Manager, Healthcare Store Brand Portfolio is responsible for developing and owning the brand equity of our largest brand portfolio, CVS Health. The CVS Health Brand has products in over 20+ categories and can be found in most medicine cabinets across the United States. The Brand Manager will be partnering with category merchandising owners, product development managers, and other business partners to develop and execute customer-facing programs which build the business and bring the brand to life in-store, in digital, through PR, and other marketing vehicles. As owners of the brands' equity, this colleague is responsible for evaluating the brand performance as defined by company financials and consumer metrics to create a multiyear (2 to 3 years) vision associated with strategies to continue to strengthen the brand. We are looking for a candidate that has an entrepreneurial mindset and a hunger to use customer insights, business data, and competitive analysis to discover ways to innovate and elevate Our Brands.
Responsibilities:
Develop clear vision, objectives and strategies for the brand that resonates with customers, providing meaningful reasons to choose our brands and make our brands memorable which will enable us deliver sales and margin objectives both in the short term and long term
Collaborate with both internal and external partners to create and deliver actionable programs that communicate the brand promise to our customers via a 12-month marketing plan
Influence and align internal partners and leadership on brand vision, strategies and tactics that increase trial & awareness and build the equity our brands
Partner with category and product development innovation directors to develop an innovation plan that is true to the brand positioning and promise, including establishing guardrails and adjacency maps to help guide the growth of the brand
Gain a broad understanding of the business in order to influence all levels of the organization, including senior leaders, on brand and customer insights, guardrails, etc.
Develop, lead and coach a team to execute colleague and customer marketing plans
Brand Development:
Develop a 2 to 3 year brand vision, objective, strategy and plan based on customer and business insights, and strategic fit that is aligned through Store Brand Leadership; this includes creating brand guardrails, and category adjacency mapping that help strengthen the brand and continue to increase sales and penetration in both current and out years
Develop and own the brand guidelines including working with partners (Category, Product and Design teams) to ensure that products, marketing messages, packaging, etc. are consistent with brand strategy.
Partner with Category Managers and team analysts to ensure that marketing activities are supporting sales and profit growth
Understand current market trends, consumer insights and competitive developments in order to partner with Product Development Manager on innovative product development activities
Collaborate with Store Brand Innovation Directors to evaluate and identify "white space opportunities"
Marketing Plan:
Develop 12 month marketing plan that is consistent with the brand position to deliver fiscal year sales/profit goal
Partner with internal and external partners and agencies to execute marketing plans with measures to evaluate effectiveness of tactics – with a heavy focus on in-store display, social media, email, store signage and owned websites as critical customer touch points. Provide thought leadership to identify trends and implement best practices for digital marketing, including analytics, SEM/SEO, email marketing, social media marketing and content amplification.
Collaborate with Category managers on promotion strategy and frequency, that supports overall brand position and is synergized with marketing plan
Evaluate market reactions to advertising programs, merchandising strategies, and product packaging and formulation to ensure the timely adjustment of marketing strategy and plans to meet changing market and competitive conditions.
Brand Research:
Execute brand and product positioning research (from crafting concept statements to final recommendation) to help develop brand strategies, messaging and packaging that will best communicate brand and product benefits
Leverages consumer insights from internal and external sources to ensure we are leading brand development based on consumer and category trends
Required Qualifications
5 + years in Brand Management from consumer-packaged goods and/or retail
5 + years of verifiable success building relationships and trust while maintaining focus on project integrity with cross-functional business partners
COVID Requirements
COVID-19 Vaccination Requirement
CVS Health requires certain colleagues to be fully vaccinated against COVID-19 (including any booster shots if required), where allowable under the law, unless they are approved for a reasonable accommodation based on disability, medical condition, religious belief, or other legally recognized reasons that prevents them from being vaccinated.
You are required to have received at least one COVID-19 shot prior to your first day of employment and to provide proof of your vaccination status or apply for a reasonable accommodation within the first 10 days of your employment. Please note that in some states and roles, you may be required to provide proof of full vaccination or an approved reasonable accommodation before you can begin to actively work.
Preferred Qualifications:
MBA preferred
5 – 10 years of related experience
Education: Bachelor's Degree required
Business Overview
Bring your heart to CVS Health
Every one of us at CVS Health shares a single, clear purpose: Bringing our heart to every moment of your health. This purpose guides our commitment to deliver enhanced human-centric health care for a rapidly changing world. Anchored in our brand — with heart at its center — our purpose sends a personal message that how we deliver our services is just as important as what we deliver.
Our Heart At Work Behaviors™ support this purpose. We want everyone who works at CVS Health to feel empowered by the role they play in transforming our culture and accelerating our ability to innovate and deliver solutions to make health care more personal, convenient and affordable.
We strive to promote and sustain a culture of diversity, inclusion and belonging every day.
CVS Health is an affirmative action employer, and is an equal opportunity employer, as are the physician-owned businesses for which CVS Health provides management services. We do not discriminate in recruiting, hiring, promotion, or any other personnel action based on race, ethnicity, color, national origin, sex/gender, sexual orientation, gender identity or expression, religion, age, disability, protected veteran status, or any other characteristic protected by applicable federal, state, or local law.