Kroger: Our Brands Acceleration Leader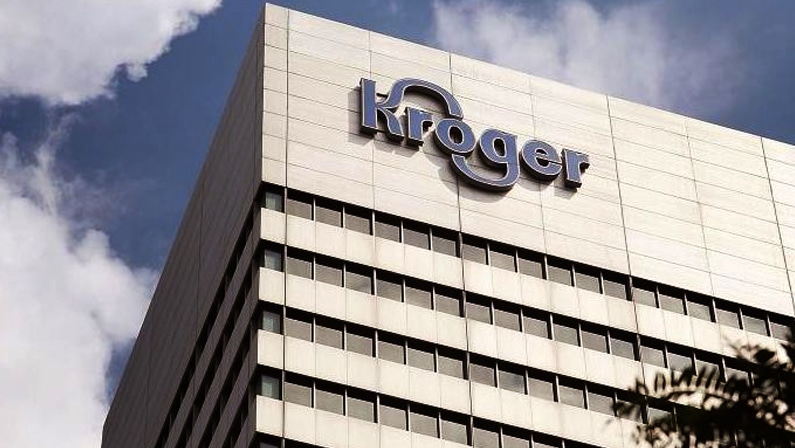 Company Name: Kroger General Office
Position Type: Employee
FLSA Status: Exempt
Address: 1014 Vine Street, Cincinnati, OH, United States
Position Summary
Direct process manager of Our Brands (OB) Acceleration program, collaborating closely with all Acceleration managers to ensure they are meeting acceleration deadlines and milestones. Key communicator of each categories' progress through the Acceleration Process to senior leadership. Serve as a leader and team player and manage competing priorities, drive efficiency and manage tight timelines. Demonstrate the company's core values of respect, honesty, integrity, diversity, inclusion, and safety.
Essential Job Functions
Develop insights alongside OB Acceleration Leaders and be OB contributor to strategy for all categories
Manage OB Acceleration Leaders and category rebuild process; pressure-tests ideas, provides thought-partnership and guidance around category specific analyses, and coaches and trains managers on transformation best-practices
Partner with OB Acceleration Leaders to conduct assortment evaluations, category reviews and develop a category priority list of key actions to drive value
Collaborate with Acceleration Program manager to enforce deadlines, pursue value and track progress made and opportunities identified by OB Acceleration managers across all categories
Lead troubleshooting efforts with OB Acceleration managers to resolve roadblocks towards category transformation success.
Drive partnership between OB Acceleration Leaders and Merchandising and Merch Analytics & Insight teams
Hold OB Acceleration Leaders accountable to consult appropriate stakeholders and ensure OB decisions are contextualized
Work closely with Merchandising director to ensure consistent communication and value generation
Supervise and coach direct reports in the performance of their duties: complete performance reviews and provide feedback to direct reports
Must be able to perform the essential job functions of this position with or without reasonable accommodation
Minimum Position Qualifications
Bachelor's Degree in business, marketing or related field or comparable work experience
Consumer packaged goods, retailer or manufacturer experience
Brand building, marketing and brand management expertise
Consumer targeting and equity development exposure
Proven leadership/collaboration skills
Proven ability to communicate to all levels of the organization
Exceptional strategic thinking and business analytical skills
Exceptional organizational and information gathering skills
Desired Previous Experience/Education
Master's Degree
8+ years of experience in retail, consumer packaged goods, sales and/or innovation industry
Orchestration of commercialization plans for new product development pipelines
Demonstrated success in project management
Manage multiple brand managers and multiple, complex portfolios within Our Brands
Leadership or fast-tracked position in Our Brands, category management, operations or procurement
Education Level: Bachelor's Required
Required Travel: Up to 25%
Required Certifications/Licenses: None
Position Type: Full-Time
Regions: General Office- Cincinnati; Any; Mid-Atlantic; Midwest; Mountain; South; West
Jobs at Kroger: At Kroger, we hire people who have a passion for helping others and who want to build a relationship with our Customers. No matter what stage of your career, you can build your future at Kroger. We look for people who want more, aspire to be more and work hard to achieve their goals. Our focus on keeping the Customer first is what makes us successful. As the largest traditional grocery chain in the U.S. and one of the world's largest retailers, we employee more nearly half a million Associates across 35 states. We offer many opportunities not only in our stores, but in Manufacturing, Logistics, Marketing, Finance, Human Resources, and many other fields.
Company Overview: Kroger Family of Companies employs nearly half a million associates who serve over 11 million customers daily through a seamless shopping experience under a variety of banner names. At The Kroger Co., we are Fresh for Everyone™ and dedicated to our Purpose: To Feed the Human Spirit®. We are committed to creating #ZeroHungerZeroWaste communities by 2025. Careers with The Kroger Co. and our family of companies offer competitive wages, flexible schedules, benefits and room for advancement.