WHOLE FOODS: Senior Director, Sourcing – Exclusive Brands / Private Label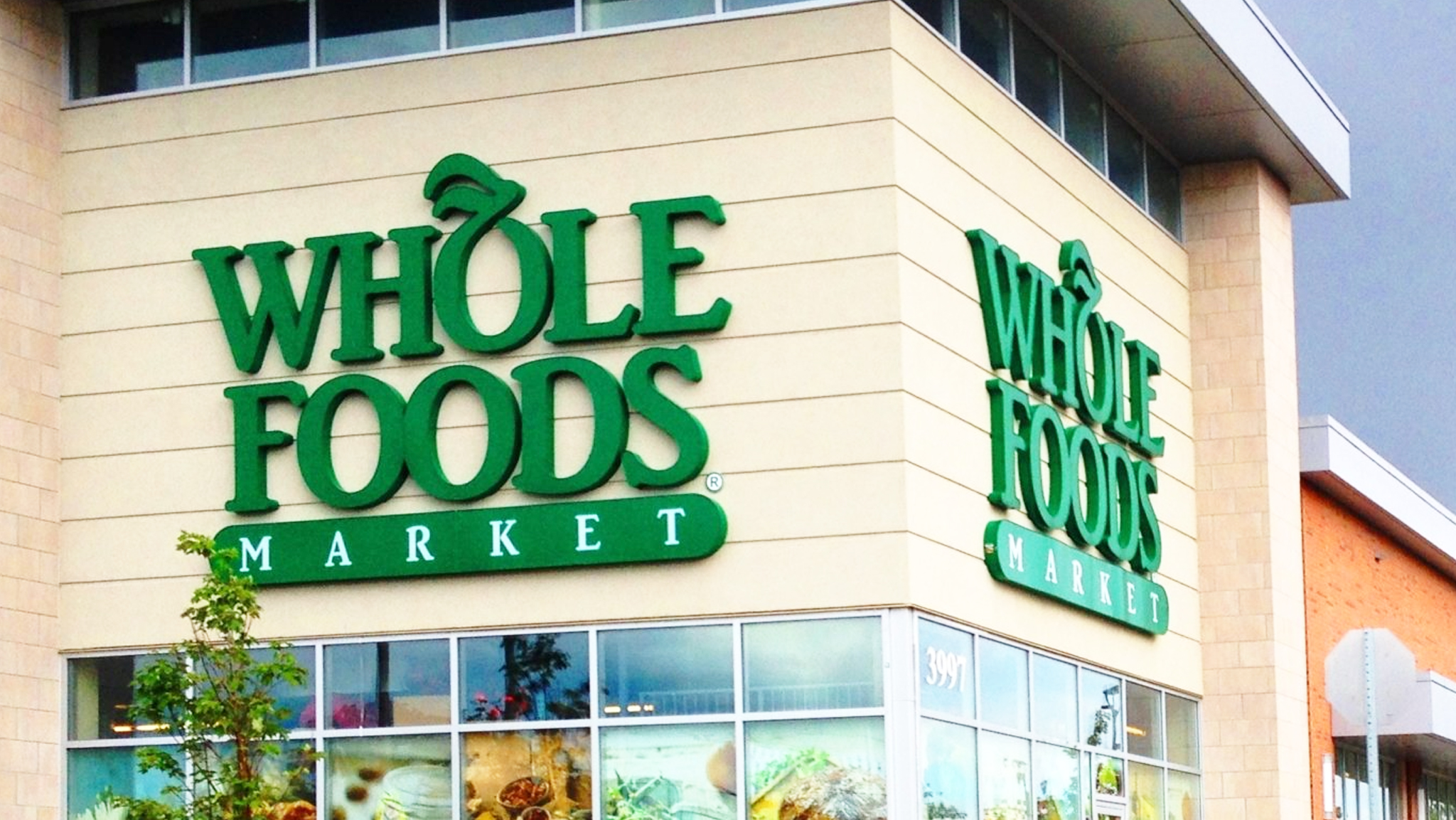 Job Description
Whole Foods Market is the premiere lifestyle grocery destination. At the heart of the Company Mission and Purpose is the work we do to source the very best products in a manner which is a win for our shoppers, a win for the planet, and a win for our stakeholders. Every member of our team must be called by our Mission and pull energy from the opportunity to effect real change in the world through this work. Our Sourcing and Product Development team has a unique opportunity to raise the bar with Quality Standards, Sustainability, Animal Welfare, Regenerative Agriculture and other critically important aspects of our sourcing role, while also playing a role in increasing accessibility to the incredible products and quality which our brands represent.
Our Executive Leader of Sourcing for Private Label ("Ambient" Shelf Stable categories) will be responsible for developing and overseeing the Exclusive Brands / Private Label sourcing team, including strategy development, innovation, definition and execution of marketplace differentiators, key supplier partnerships, negotiations, leading change management, and sourcing team development. You'll also be accountable for the financial performance of the Exclusive Brands division, in conjunction with Global Merchandising Teams. You partner with the Sourcing and Product Development leadership team to set performance targets and partner with Global Merchandising Teams to develop and implement exclusive brand strategies. By modeling the values and culture of Whole Foods Market, you work to develop broad and meaningful partnerships across the company.
This role will oversee the following categories: baking, coffee, breakfast, meals, body care, essentials & lifestyle, health, and supplements. You will interface with both Center Store and Culinary Merch Leadership. These product categories carry significant upside growth potential, contain complex regulatory and supply chain nuances, and represent some of the most exciting areas to drive progress in the areas of Quality Standards while also standing firmly for incredible flavor. Passion for great-tasting food is a must!
Our Sourcing team serves as a trusted advisor to the Global Category Merchant and is a go-to resource for the achievement of business objectives. Our Sourcing Leaders accomplish this role by adhering to the execution of our sourcing process which starts through the creation of a sourcing strategy, adapted from the merchant category strategy, and reflective of the performance objectives identified within that category strategy. Adapting from traditional Category Management, the Sourcing Leader should leverage an adjusted "Five P" approach consisting of:
Product –Both the creation of new products and the maintenance / renovation of existing products to ensure the total product portfolio is optimized to support business objective outcomes. The Sourcing Leader actively seeks out opportunities to fill the pipeline of meaningful product innovation and renovation to the assortment through their research, while also crowd-sourcing opportunities from the Category Merchant, the Stores, and our Suppliers. Ultimately, decisions on what moves forward must be ratified with the Global Category Merchant, but the Sourcing Leader is heavily influential in the right outcome, and must be an advocate for the strategic importance of the Exclusive Brands within the business. Once decisions regarding assortment have been ratified, it is imperative that the Sourcing Leader, in partnership with other stakeholders in Product Commercialization, Research & Development, Legal, and Global Quality Assurance, move quickly through a rigorous process to manage risk exposure while bringing these new or improved products to market in a timely manner.
Packaging – In addition to the product assortment responsibility, it is critically important that the Sourcing Leader thoughtfully consider the role of packaging in the advancement of our Customer User Experience, our Sustainability Goals, and Total Cost of Ownership throughout the supply chain. In partnership with our Packaging Procurement Function and our Packaging Engineer, the Sourcing Leader must establish an intention for how to leverage packaging to its greatest effect in support of our business outcome objectives.
Placement – While ownership of the Placement Decision sits with the Global Category Merchant, the Sourcing Leader role influences Placement through the interpretation of the Category Strategy and following the Customer Decision Tree method.
Price –Pricing is actually managed through an internal Pricing team, which is heavily influenced by the Global Category Merchant. The role of the Sourcing Leader is to ensure that our target price position is front of mind while we move forward with both new product development and renovation of our existing core assortment. Considering factors such as the role of our brand within the category, the spread and laddering of category pricing architecture amongst all the brands represented, and an eye towards key relevant external competition is a must to ensure that the products we develop are engineered to meet the Price requirements defined by Category Strategy and guided through our Brand Guardrails.
Profit – Finally, in the spirit of Conscious Capitalism, we must perform to the profit targets of our category in order to affect the world change and achievement of our mission. Thus, on the front end of product development and guiding our supplier selection process, the Sourcing Leader must deliver or exceed the margin contribution requirements of our portfolio into the Global Category Merchant P/L.
Responsibilities:
Lead with a data driven approach that balances a keen eye on P/L Management & financial acumen, with the strategic advancement of our special role in leading the industry with our Exclusive Brands program
Nourish a resilient and agile supplier network that supports the growth of our business for our long term objectives
Primarily responsible for connecting collaboration with internal and external stakeholders to unlock the potential of our team capabilities, while securing support and buy-in to drive implementation and execution of our strategic priorities
Drive a competitive product strategy that keeps WFM relevant and at the leading-edge in retail, including the advancement of our Quality Standards, Sustainability, and other strategic visions of the organization
Define and build the operational approach to profitably growing the Exclusive Brands business by serving as a trusted advisor to the Global Merchant Teams
Lead the interpretation of the Category Strategy into activation via assortment development as well as supplier network design
Serve as a brand champion for 365 and Whole Foods Market brands and represent the values of our Exclusive Brands portfolio by upholding the brand tenets and guardrails
Cultivate a service orientation within the team to ensure team energy and outputs are harmonized with the business priorities and execution of priorities with urgency
Develop and coach team capabilities to support existing requirements, future vision and enable growth including succession planning and career development planning
Embody the Whole Foods Market Leadership Principles, including servant leadership
Responsible for creating the environment for team actualization by protecting time for strategic thinking, setting boundaries, empowering decision making within the team, celebrate risk-taking, and using failure as a needed opportunity for personal growth
Nurture a high functioning relational stance with internal stakeholders as needed to facilitate the successful execution of team responsibilities
Facilitate deep and strategic relationships within our supplier community and industry, with a focus on win-win outcomes, long term resiliency of our network, and an incubator for future contribution to our business requirements
Qualifications:
BA/BS degree and 8 or more years' relevant experience in Category Management, Sourcing, and Product Development OR equivalent combination of education and relevant experience
5 or more years of leadership experience
Demonstrates nuanced understanding of Exclusive Brands from an industry perspective and in terms of customer expectations; understands where WFM stands relative to the competition
Able to "connect the dots" across markets, customers, suppliers and programs to identify interdependencies and long-term growth opportunities
Established track record of defining solutions and leading multi-stakeholder teams
Passion for food and drive for continuous learning and growth
A strong track record of bringing a vision to life.
Models an organized and systematic approach to work and the ability to prioritize and delegate responsibilities.
A passion for Whole Foods Market's purpose, values, principles, and strategic priorities.
This role requires 25% travel, but could be as high as 50% depending on location and business priorities.
This role location is at the company headquarters in Austin, TX.
At Whole Foods Market, we provide a fair and equal employment opportunity for all Team Members and candidates regardless of race, color, religion, national origin, gender, pregnancy, sexual orientation, gender identity/expression, age, marital status, disability, or any other legally protected characteristic. Whole Foods Market hires and promotes individuals solely based on qualifications for the position to be filled and business needs.