WALMART: Sr Manager, Marketing Planning & Strategy – Private Brand Management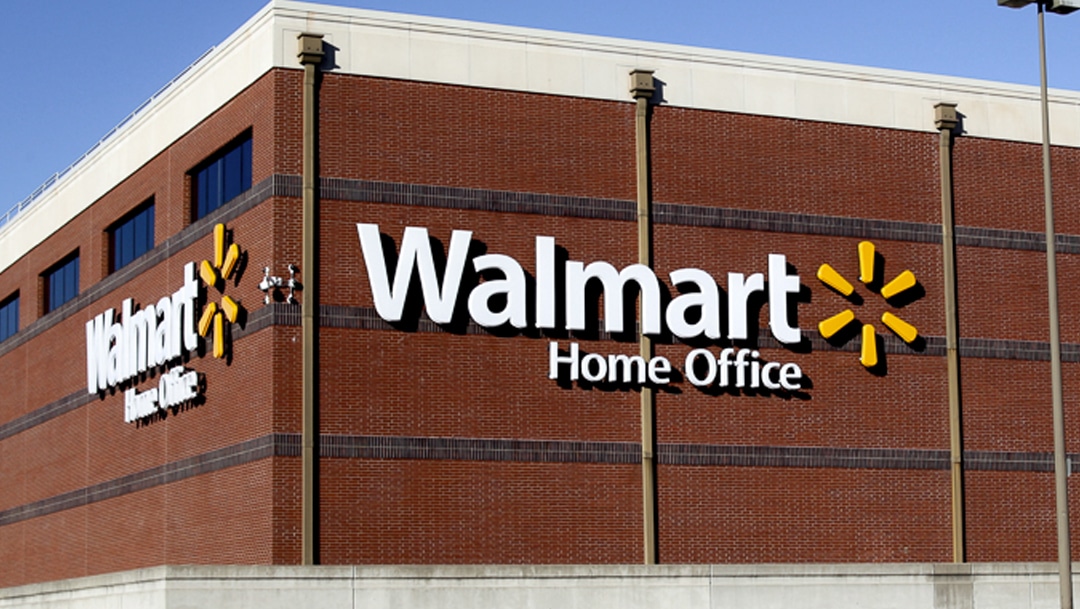 Position Summary…
What you'll do…
Senior Manager, Private Brand Development, Food/Consumables/Health & Wellness
Category Marketing, US Marketing
Introduction
Are you a leader that thrives in building new teams and capabilities? Do you love building brands that matter – that have scale and purpose?
In this role, you will have the opportunity to develop brands customers connect with, trust, and are inspired by.
You will do this by being an expert in the customer, category, business, and competitor insights to build brands that supports Walmart's Business, Marketing & Enterprise strategy.
You'll sweep us off our feet if…
You have a passion for elevating the everyday and the impact it has in our customer's lives.
You show a love and curiosity for our Walmart customer with a demonstrated ability to take that love and knowledge into key insights and strategies to win.
You feel the power of brands to create emotional connection and trust with our customers.
You can connect product to purpose: giving products across our categories more meaning through our Brands and a reason to come to Walmart.
You are collaborative and love working across teams of talented, diverse leaders and pulling the best out of each of them.
You bring an agile mindset and can pivot quickly.
You are curious and always on the pulse of the customer, trends, and competition to stay relevant and ahead.
You show a strong bias to drive the business and can effectively connect the health of our brands to attributable business growth.
You see problems as opportunities for growth and challenge and are energized by them.
You'll make an impact by:
Guiding the creation, maintenance, extensions, updates, and refreshes for private brands. The current scope includes Food, Consumables, and Health & Wellness. You will also oversee extensions of any private brand identity through campaign launch executions in all channels to set the standard to be maintained by other marketing teams and channels across the enterprise ensuring brand consistency.
Connecting the customer to the Brand: You will be an expert in the customer, category, business, and competitor insights to develop brands that support our Business, Marketing & Enterprise strategy.
Brand Positioning: Responsible for brand positioning, new brand development, brand redesigns and brand health performance.
Brand health performance: Maintain and make recommendations based on brand health dashboards that will inform the Brand development roadmap.
Creative Brief Development: Translate strategies into actionable design briefs. Assist with the development of creative briefs for new brands and brand renovations. Help to socialize and gain alignment to brief.
Brand Identity: Collaborate with Creative and Agency partners to develop brand naming, logo, and visual brand identity that reflects each Brand's positioning. Deliver style guides for brand consistency across all assets and over time.
Brand launch and marketing: Partner with category marketing to plan the brand launch and marketing plans (existing brands) that adhere to the brand's positioning. Lead the execution of the Brand's identity into all brand assets.
Agency management: Day-to-day collaboration with account managers to ensure on-time delivery and flawless execution.
Budget management: Manage budgets for multiple brands and elevate budget concerns, as needed. Reconcile irregularities within the budget and enforce financial controls.
Create plans through strong collaboration: Engage partners across the organization at the right times to collaboratively solve problems, while keeping them informed, engaged, and involved along the way.
People Development: Coach team members and provide feedback to enhance skills, knowledge, and work performance. Mentor less experienced associates and managers.
Minimum Qualifications:
Bachelor's degree in marketing, brand design, business or other related field and 4+ years of work experience in brand strategy or at a design agency
Background in: CPG Brand Marketing, Sales, Consulting, or other leadership development program experience (industry agnostic)
Understanding of brand strategy development, brand positioning, brand creation, and consumer insights
Strong creative acumen and ability to write a compelling strategy brief and assess work against a defined strategy
Strong cross-functional relationship building and leading with influence experience and skills. Large, matrixed organization experience a plus.
Preferred Qualifications:
Master's Degree in Business or related field
Strong analytic ability to translate data into meaningful insights and action
Experience building brand architecture for brands in complex portfolios
Ability to identify and evaluate brand building ideas across Marketing Mix Model and make connections across other brands in portfolio
Ability to determine how to use the Marketing Mix Model to achieve brand strategy and goals
Ability to work in an ambiguous and dynamic work environment with competing priorities
Demonstrated comfort and capability with brands in all stages of growth
Ability to influence and inspire direct and cross-functional team
Benefits & Perks:
Beyond competitive pay, you can receive incentive awards for your performance. Other great perks include 401(k) match, stock purchase plan, paid parental leave, PTO, multiple health plans, and much more.
Equal Opportunity Employer
Walmart, Inc. is an Equal Opportunity Employer – By Choice. We believe we are best equipped to help our associates, customers and the communities we serve live better when we really know them. That means understanding, respecting and valuing diversity- unique styles, experiences, identities, ideas and opinions – while being inclusive of all people.
Who We Are
Join Walmart and your work could help over 275 million global customers live better every week. Yes, we are the Fortune #1 company. But you'll quickly find we're a company who wants you to feel comfortable bringing your whole self to work. A career at Walmart is where the world's most complex challenges meet a kinder way of life. Our mission spreads far beyond the walls of our stores. Join us and you'll discover why we are a world leader in diversity and inclusion, sustainability, and community involvement.  From day one, you'll be empowered and equipped to do the best work of your life. careers.walmart.com
Minimum Qualifications…
Outlined below are the required minimum qualifications for this position. If none are listed, there are no minimum qualifications.
Bachelor's degree in Business, Marketing, Communications, or related field and 2 years experience in marketing or related field OR 7 years experience in marketing or related field.
Preferred Qualifications…
Outlined below are the optional preferred qualifications for this position. If none are listed, there are no preferred qualifications.
Marketing
Masters: Business Administration
Primary Location…
702 SW 8TH ST, BENTONVILLE, AR 72716, United States of America