FOXTROT: Assistant Merchandising Manager – Private Label and Strategic Sourcing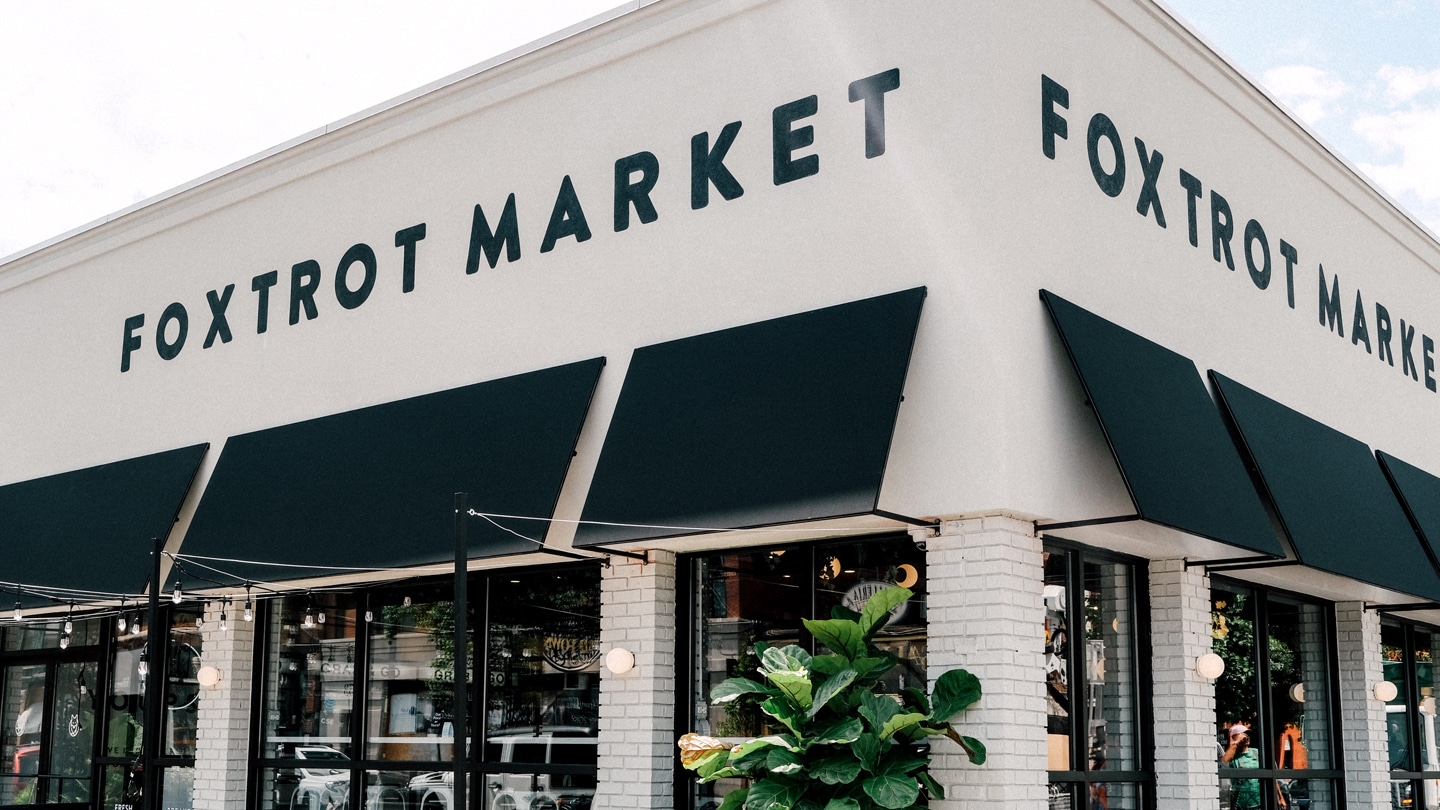 About the job
Hey there, welcome to Foxtrot.We're the digitally-native evolution of the corner store—the one-stop-shop for those seeking thoughtful food experiences that are a reflection of themselves and their city. We offer a handpicked curation of daily essentials in-store and delivered in as little as 30 minutes, via our app and website.Alongside our investors like Almanac Insights, Momofuku founder David Chang, Sweetgreen co-founder/co-chief executive officer Nicolas Jammet, and most recently D1 Capital Partners, we're building an omni-channel brand that seamlessly marries e-commerce delivery, proprietary inventory technology, and the feel-good community of neighborhood stores.Our storefronts offer the most-loved aspects of the neighborhood: beautifully designed interiors that wrap you in the welcoming aroma of locally-sourced coffee, comfortable lounge areas to work and relax in, and chef-prepared meals to snack on throughout the day. And all in a space that joins mindful people, brands, and goods to create a community of discovery and joy. And our swift app and online store further highlight the Foxtrot experience, delivering a new kind of convenience that brings the store straight to your door.Since launching in 2013, we now operate in Chicago, DC, and Dallas, rapidly scaling nationwide.The growth of Foxtrot's Private Label and Owned Brands is a key growth lever for Foxtrot, driving sales and profitability growth, differentiation, and customer loyalty. This role will be responsible for developing and sourcing customer-facing products and indirect materials throughout the organization and capturing benefits of scale as Foxtrot grows.The Assistant Merchandising Manager and Strategic Sourcing will report to VP, Private Label & Sourcing. They will partner with the VP closely to create the future Private Label product roadmap using internal and external sales and customer trend data to form recommendations for growth. They will collaborate closely with multiple teams internally and externally to bring new products to life and maintain existing products. They are always searching for the best quality, most delicious products to bring to life under the Foxtrot Brand(s).
Responsibilities
Help find the best next Foxtrot product!
Analyzes internal and external sales (SPINS) and customer trend data to form assortment recommendations for private label growth
Develops business and category plans and analyzes current private label assortment to monitor item level performance vs. category forecasts
Prepare strategy briefs for all new products
Project management of new product launches using strong collaboration skills with internal partners (Merchandising and Creative) and external partners (POD, QA Consultants, Suppliers, and Printers)
Identifies and maintains relationships with key suppliers
Coordinates product samples for tastings, photo shoots, PR, etc
Maintains forecasting for all PL products and monitors inventory levels
Writes purchase orders for new and replenishment orders and works closely with distribution partners to ensure on-time delivery and product launches
Tracks seasonal sell-through rates and creates action plans as needed
Partners with the commissary on co-packing and sourcing needs and forecasting
Partners with Store and Commissary Operations teams and external partners (i.e., Trimark, Bellmak, etc.) on indirect sourcing of packaging, uniforms, and other critical products needed throughout the organization
Monitor market conditions to ensure the lowest cost of goods possible
Travel includes facility visits, trade shows, warehouse visits, etc
Qualification
Excited about helping to build Foxtrot's private label and sourcing roadmap for the future
Possesses an understanding of a product's full lifecycle from launch
Excellent at using analytical and creative skills within the same project to complete forecasting, packaging, ordering, execution, etc
Ability to perform in a fast-paced environment and work under time constraints
Experience managing multiple projects on varying timelines
Ability to work cohesively with others and flourish in a team environment
Proven track record of successful negotiations
Willingness to become a category expert across multiple assigned categories
Excellent communication, including written, verbal, and listening skills
And we couldn't round this out without mentioning some of the perks of working here, right? Beyond all the coffee you can drink, you'll also enjoy our comprehensive (and growing) benefits program, 401(k) with an employer match, discounts while shopping, and more!
*certain program & eligibility rules do apply*
Foxtrot is an equal opportunity employer and participates in E-VerifyFoxtrot provides equal opportunities for everyone that works for us and everyone that applies to join our team, without regard to sex or gender, gender identity, gender expression, age, race, religious creed, color, national origin, ancestry, pregnancy, physical or mental disability, medical condition, genetic information, marital status, sexual orientation, any service, past, present, or future, in the uniformed services of the United States (military or veteran status), or any other consideration protected by federal, state, or local law.
Foxtrot participates in the federal government's E-Verify program to determine employment eligibility.
Benefits found in job post: 401(k)