CAREERS: Aldi: Brand & Design Specialist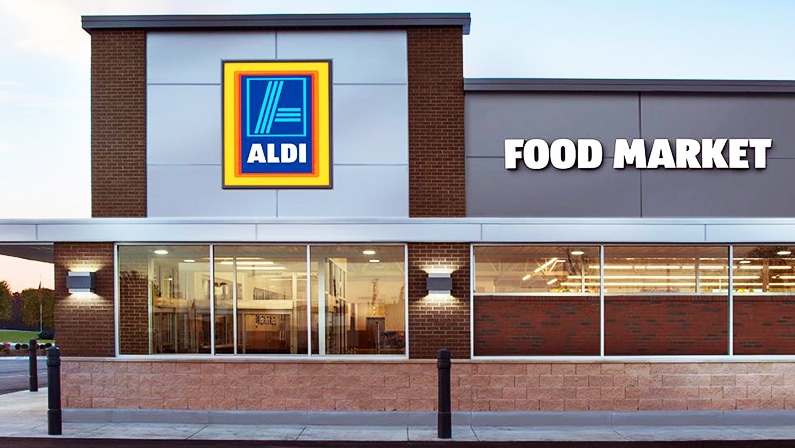 As part of National Buying Services, you'll work with a team to use innovation and hard work to acquire the products that our customers come to us for. It's about more than finding the lowest price on our Buying and support teams (Administration, Merchandising, Pricing, Quality Assurance, Analytics and more). We work hard to provide the best value and quality in everything we do.
Position Type: Full-Time
Work Location: Batavia, IL
This role is eligible to participate in ALDI's Hybrid Work Program, which allows remote work up to 3 days per week (i.e., work remotely up to 3 days per week; work in-office at least 2 days per week).

Duties and Responsibilities:
Must be able to perform duties with or without reasonable accommodation.
Supports and consults with departmental teams and other business facets.
Evaluates financial results and make initial recommendations.
Recommends process improvements for an area of responsibility.
Acts as central point of communication for all packaging and branding topics for the department and other business facets.
Manages the team's inbox and disseminates key tasks to the wider business.
Coordinates global branding initiatives, ensuring all departments are aligned as required
Assists leadership in evaluating brand performance and making initial recommendations for packaging optimization.
Facilitates processes and analyzes the results of each initiative.
Supports the creation of various proposals, memos, and packaging and branding presentations.
Collaborates with department project leads to ensure new packaging processes are feasible and communicates process changes to the appropriate audiences.
Monitors and reacts to agency KPI reports.
Maintains branding documents including, but not limited to, Brand Manager site, Global Trade Item Numbers Tracker, Trademark Overview, training documents, and user manuals.
Creates new methods and processes to streamline, implement, and create efficiencies.
Coordinates and provides monthly Packaging & Design training sessions.
Collaborates with team members and communicates relevant information to leadership.
Upholds the security and confidentiality of documents and data within the area of responsibility.
Other duties as assigned.
Job Qualifications: 
ALDI Acts Competencies:
Perform within ALDI Acts competencies as outlined below.
Drives for Success: Seizes opportunities and proactively takes concrete actions to complete tasks. Goes the "extra mile" and persistently overcomes obstacles to improve outputs.
Focuses on the Customer: Seeks to understand underlying customer needs to create value. Drives the team to maintain focus on customers.
Focuses on Quality: Takes an efficient, analytical approach to solve problems or produce outputs accurately and timely. Ensures quality and accuracy of results.
Manages and Supports Projects: Effectively plans executes and supports project needs to support management and the larger ALDI business.
Organizes and Executes with Accuracy: Leverages a systematic, efficient and organized approach while ensuring quality and accuracy of results.
Job-specific Competencies: 
Knowledge/Skills/Abilities
Gives attention to detail and follows instructions.
Excellent verbal and written communication skills.
Effective time management; maximizes productivity.
Prepares written materials to meet purpose and audience.
Develops and maintains positive relationships with internal and external parties.
Advanced Excel knowledge.
Analyzes and interprets data.
• Proficient in Microsoft Office Suite.
Education and Experience:
Bachelor's Degree in Business Administration or a related field is required.
A minimum of 3 years of progressive experience in Brand Management, Design, or other related field is required.
Physical Requirements:
Work is performed in an office environment where a computer, telephone, and other office equipment are used as needed to perform duties.
Regularly required to sit, reach, grasp, stand and move from one area to another.
Constantly and repeatedly use the keyboard/mouse.
Occasionally required to push, pull, bend, lift and move up to 25 lbs.
Travel:
Minimal travel is required as needed for job-related duties such as training project work and administrative tasks.
ALDI offers competitive wages and benefits, including:
401(k) Plan
Company 401(k) Matching Contributions
Employee Assistance Program (EAP)
PerkSpot National Employee Discount Program
In addition, eligible employees are offered:
Medical, Prescription, Dental & Vision Insurance
Generous Vacation Time & 7 Paid Holidays
Up to 6 Weeks Paid Parental Leave at 100% of pay
Up to 2 Weeks Paid Caregiver Leave at 100% of pay
Short and Long-Term Disability Insurance
Life, Dependent Life and AD&D Insurance
Voluntary Term Life Insurance
Click here to learn more about the benefits ALDI has to offer
ALDI is committed to equal opportunity for all employees and applicants. As a proud Equal Opportunity Employer (EOE), we do not discriminate based on race, color, national origin, ancestry, citizenship status, religion, sex, sexual stereotyping, sexual orientation, gender, gender identity, gender expression, age, marital status, mental or physical disability, medical condition, genetic information, military or veteran status, pregnancy (which includes pregnancy, childbirth, and medical conditions related to pregnancy, childbirth, or breastfeeding), or any other protected characteristic. Employment may be contingent upon ALDI's receipt of an acceptable and job-related drug test, motor vehicle report, and/or reference check, as applicable and permissible by law.
Click here to learn more about diversity, equity & inclusion at ALDI