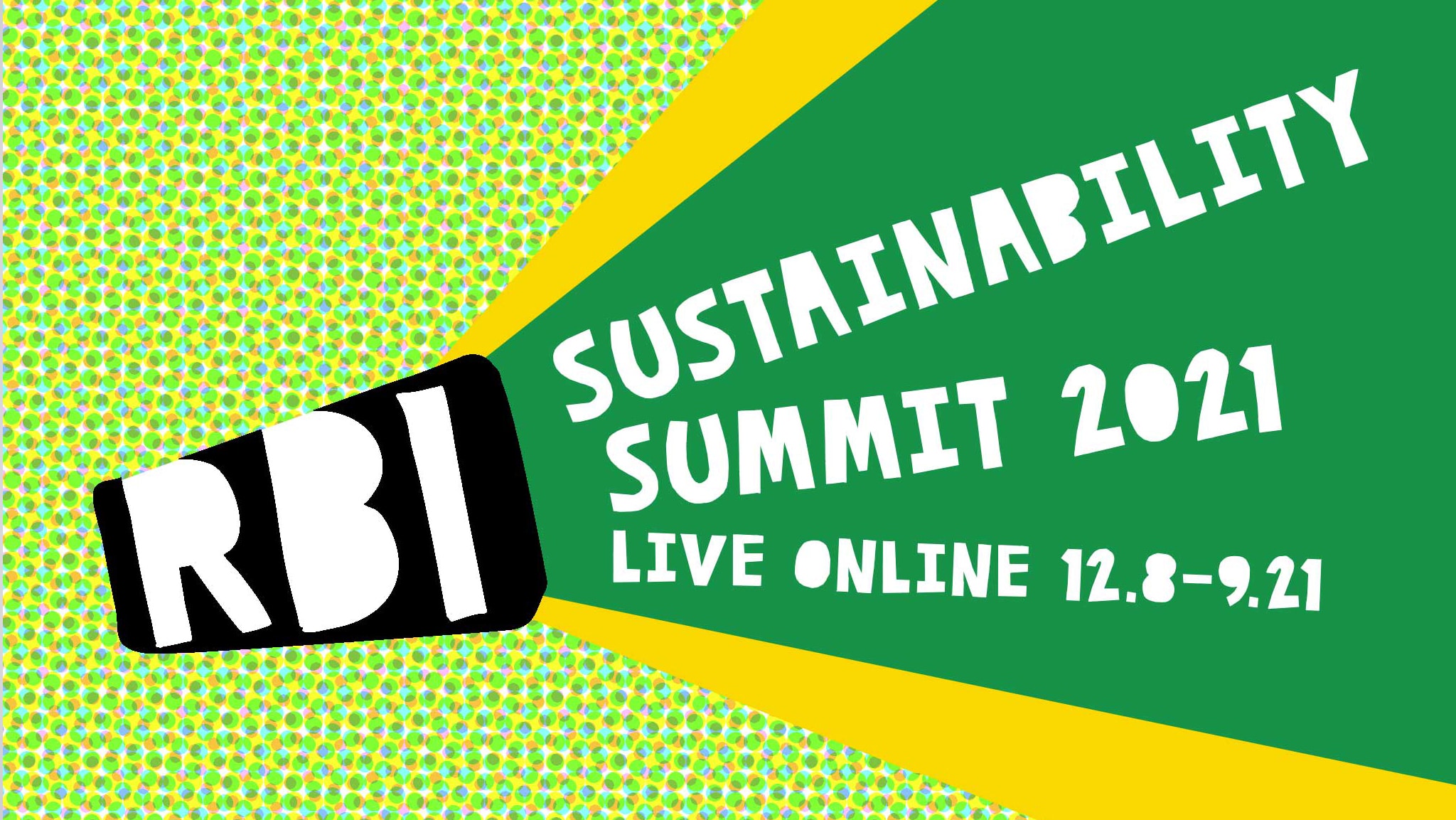 The Call to Action – Be Bold!
Christopher Durham, President, VELOCITY INSTITUTE
Christopher outlines the bold opportunity for the future of sustainability and the Retail Brands Industry.
Accelerating Sustainability at Wakefern Own Brands
Robert Zuehlke Manager of Corporate Social Responsibility, WAKEFERN
Robert Zuehlke, Wakefern Food Corp. Manager of Corporate Social Responsibility, will present the sustainability vision at Wakefern Own Brands
Retail Brand Owners and Sustainability – WAKEFERN, CARREFOUR
Tatiana Ryfer, Head of Branding & Visual Identity at CARREFOUR
Glenn Pfeifer, Design & Packaging Manager, WAKEFERN
Christopher Durham
President, VELOCITY INSTITUTE
Steps to Developing an Eco-friendly Brand
Paul Woodard, Senior Director, ORACLE RETAIL
Join this session to hear how retailers can adopt and validate ethical and sustainable supply chain practices to best position environmentally-friendly products.
Building Brands of Value with Values
Abby Ayers, Head of Retail & Factory Partnerships, FAIR TRADE USA
Retail Brands are national brands, and consumer expectations of our brands are higher than ever. The challenge for retailers is meeting expanded customer expectations: providing the highest quality product, which does no harm or drives actual impact at the best price. Hear why retailers are leading the way in creating brands with purpose and how you can too.
Eliminating Waste With Private Brands Built to Last
Clemence Schmid, Commercial Executive Vice President, LOOP
Clemence Schmid EVP of Loop discusses retail, private brand and their partnerships to eliminate the idea of waste with products that are built to last.
Sustainable Packaging – are you in the know?
Maria Dubuc, President, MBD
Have you ever picked up a package and wondered, can I recycle this? Or how do I recycle this? If your answer is yes, you are not alone. Enter How2Recycle – an easy standardized labeling system. Join Maria Dubuc from MBD, who will help you empower shoppers and provide transparency for Retail Brands.
Inside Maine's Extended Producer Responsibility for Packaging
Sarah Nichols, Director of Sustainable Maine, NRCM
On July 12, 2021, Maine became the first U.S state to pass an Extended Producer Responsibility (EPR) for Packaging law requiring big corporations and manufacturers to help pay for the cost of recycling their wasteful packaging, much of it plastic. Sarah K. Nichols, NRCM Sustainable Maine Director will give attendees a look inside the program, its origins and its benefits.
A Look Ahead
Christopher Durham, President, VELOCITY INSTITUTE
A look at 2022 and new Velocity Institute benefits
Advancing our Sustainability Commitments – WALMART
Sarah Paskell, Senior Director, Private Brands, Packaging Design and Sustainability – WALMART
Cheryl Lam, Sustainability Packaging Leader, Private Brands – WALMART
Sustainability: Decoding consumer demand in Private Brands.
Tahir Taj, President International, DAYMON
Join Tahir as he explores consumers' top sustainability priorities through the key pillars of environment, society, and economy and what this means for Private Brands. In this session, they will share how Private Brands can improve their sustainability initiatives and messaging —answering beyond consumers' needs and considering these key pillars.
Consumer Relevance, Differentiation & the Promise of Sustainability – Tesco, Walmart
Paul Earnshaw, Sr Packaging Manager, TESCO
Ivo Petroff, Senior Category Manager, Walmart Canada
Solange Ackrill, VP Marketing & Corporate Strategy, Club Coffee
Cher Mereweather, President & CEO, Provision Coalition Inc.
Brenda Seto, Products of Change Canada Ambassador, North America Team
An interactive panel of diverse industry experts share unique perspectives to leverage sustainability & consumer relevance for Retail Brands.
Achieving Retail Brands CSR sustainability goals through strong partnerships – CVS HEALTH
Matt Thorsen, Director, store brands packaging, CVS Health
Neema Pourian, Director of engineering, Marks
How CVS Health partnered with Marks to successfully implement the How2Recycle program across store brand items in less than a year
Be Circular Now. Why Now is the Critical Time for to Pursue the Circular Economy
Juli Lassow, Owner & Principal, JHL SOLUTIONS
Converting to a Circular Economy operating system provides retailers with the opportunity to deliver meaningful results in the pursuit of a more sustainable business. In a COVID response world, demand for more sustainably sourced products and business models has only increased. And the resources and capabilities to deliver on these results have never been more plentiful. Retailers and their partners who provide clear, compelling commitments and results in supporting a more sustainable world will build loyalty and drive sales.
Retailers are increasingly looking to private brands to attract customers and develop deep bonds with them. Getting past generic "greenwashing" sustainability commitments is essential in building this trust. Retailers will need private label partners positioned to accelerate them on this sustainable journey, and the Circular Economy is quickly becoming the most impactful way to achieve this goal.
Retailers Can Change the World
Sabine Louet Feisser, Managing partner, YELLOW DRESS RETAIL
Lessons learned from retailers around Europe. How retail brands can be a part of the solution instead of the problem.
Authenticity in Sustainable Brand Management – GIANT EAGLE
Cara Mercil, Director of Sustainability, GIANT EAGLE
Join us as we navigate sustainability through the lens of private brands and discuss the importance of being authentic to your brand during the journey.
Once again this year RBI will work with the One Tree Planted is a 501(c)(3) non-profit organization One Tree Planted to plant trees. As an environmental charity, OTP is dedicated to making it easier for individuals and businesses to give back to the environment, create a healthier climate, protect biodiversity and help reforestation efforts around the world.
All by planting trees!
Retail Brands Succeed with Sustainability – Marketing By Design (MBD)
Private Brand Management – ORACLE RETAIL
Playing to your strengths with a sustainability mindset Retailers have the power to affect sustainable changes. – MARKS
RBI Talks with Tahir Taj – DAYMON
Where Sustainable Products Begin – TRACE ONE
Sustainable growth is built on Supplier Engagement – S4RB
Rethinking Retail – YELLOW DRESS RETAIL
Driving Sustainability together with your community of business partners. – BAMBOO ROSE
The Evolving Consumer Mindset on Sustainability, NEW RESEARCH – PTPA
Seek the seal, make a difference. – FAIR TRADE USA
Discover the Power of Centric Software