Retailers Outline Key Growth Strategies in Closing Day of Velocity Conference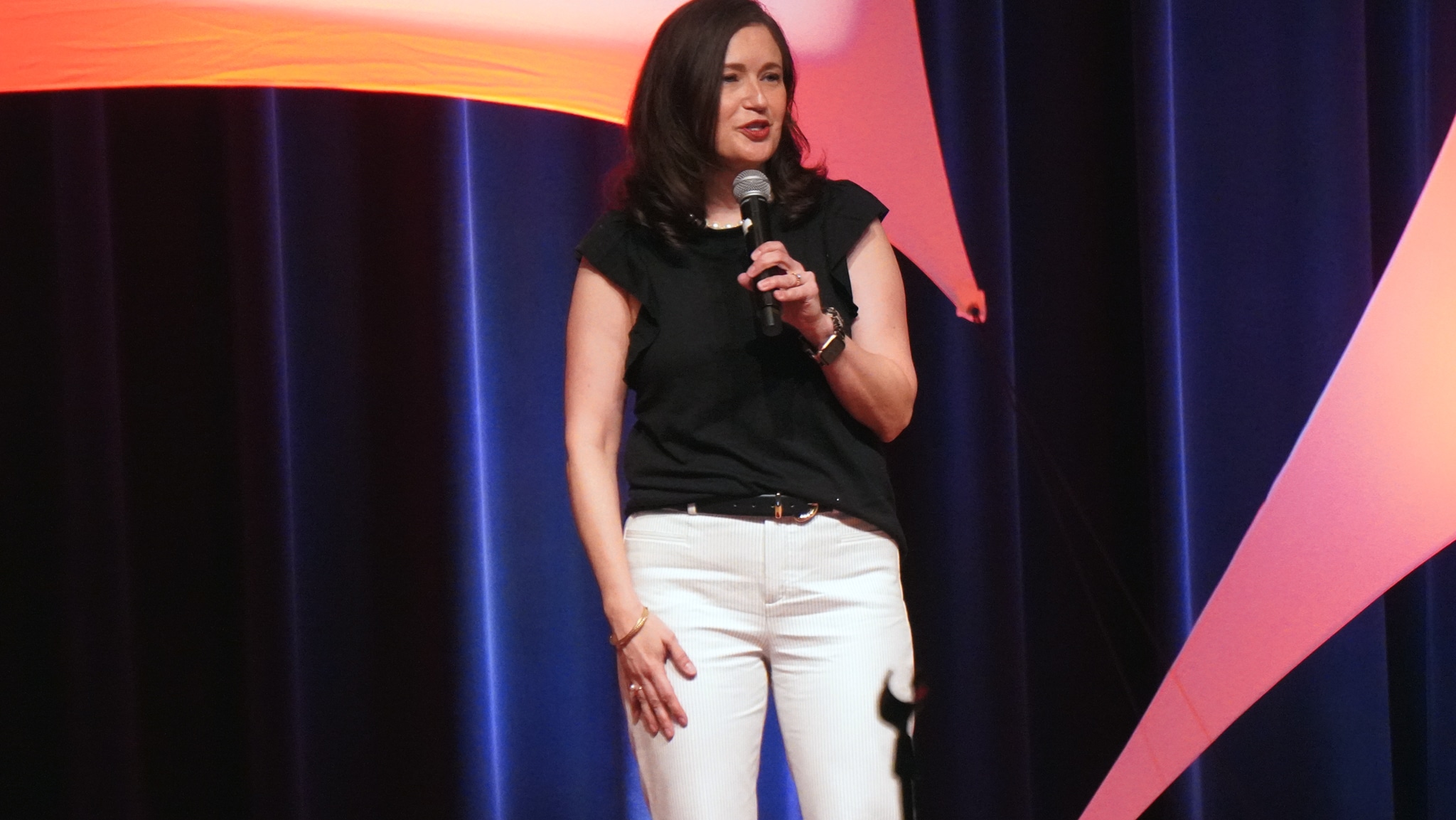 Executive Recruiter Jill Lutz
Retailers in the closing day of the Velocity Conference relayed strategies to further accelerate their Private Brand businesses.
Speakers from retailers including Albertsons, Rite Aid and CVS Health cited strategies ranging from innovation to collaboration as essential to driving progress.
Finding New Niches for Growth
Speakers from CVS Health outlined the giant retailer's innovative partnership with Michael Graves Design that has led to a unique line of home health care products for the retailer's brand. The products, which range from folding canes to walkers, have filled an unmet need in the market through their refined looks and robust functionality.
"These items break the stigma of using these products and amplify our brand," said Kelli Garvey, Director, Brand & Marketing, Store Brand Healthcare. "We make sure consumers know it's from CVS Health and can trust it."
Reinventing Brands for Growth
Rite Aid's Bob Himler, Vice President of Own Brand Development, outlined the intensive process of rethinking the retailer's private brand portfolio over the past couple of years. The goal was to support the retailer's overall redefinition of its business.
"We repositioned ourselves as a healthcare company focused on whole health," he said. " We're supporting it through our own brand transformation."
Embracing Innovation on Multiple Levels
Albertson's Beto Galvan, Vice President of Own Brands Innovation and Product Management, relayed his unique perspectives on innovation.
"Innovation isn't only about product, its about packaging, presentation and service," he said.
"You need to understand what you're trying to accomplish and what consumer problem you're trying to address."
Velocity Institute Supports Industry Growth
Velocity Conference attendees heard about a range of programs being unveiled by the Velocity Institute to accelerate its members' business and the industry, with many of the benefits available exclusively to Pro and Plus members, said Christopher Durham, President of Velocity Institute. The programs include:
Jobs and Careers: The opportunity to post open positions on the institute's website and a new partnership with recruiter Jill Lutz of Let's Build Talent to create a specialized Velocity Institute Private Brand Executive Recruiting Service.
Executive Education: A retail brand education program powered by Cornell University to be introduced in the near future.
Consumer and Industry Research: A series of research-based industry benchmarking surveys in addition to consumer research twinned with a related virtual event.
Events and Networking: The Sustainability Private Brand Summit will be held in Cincinnati October 18 to 19 and networking meetups will take place in Chicago, Boston and Minneapolis. In addition, Virtual Summits will focus on Design + The Vertex Awards, State of the Industry, and Private Brand Technology + the Consumer.
"We are excited about helping to embolden retailers and their brands to move the industry forward," Durham said.