Save Now $300 with Velocity Conference Early Bird Tickets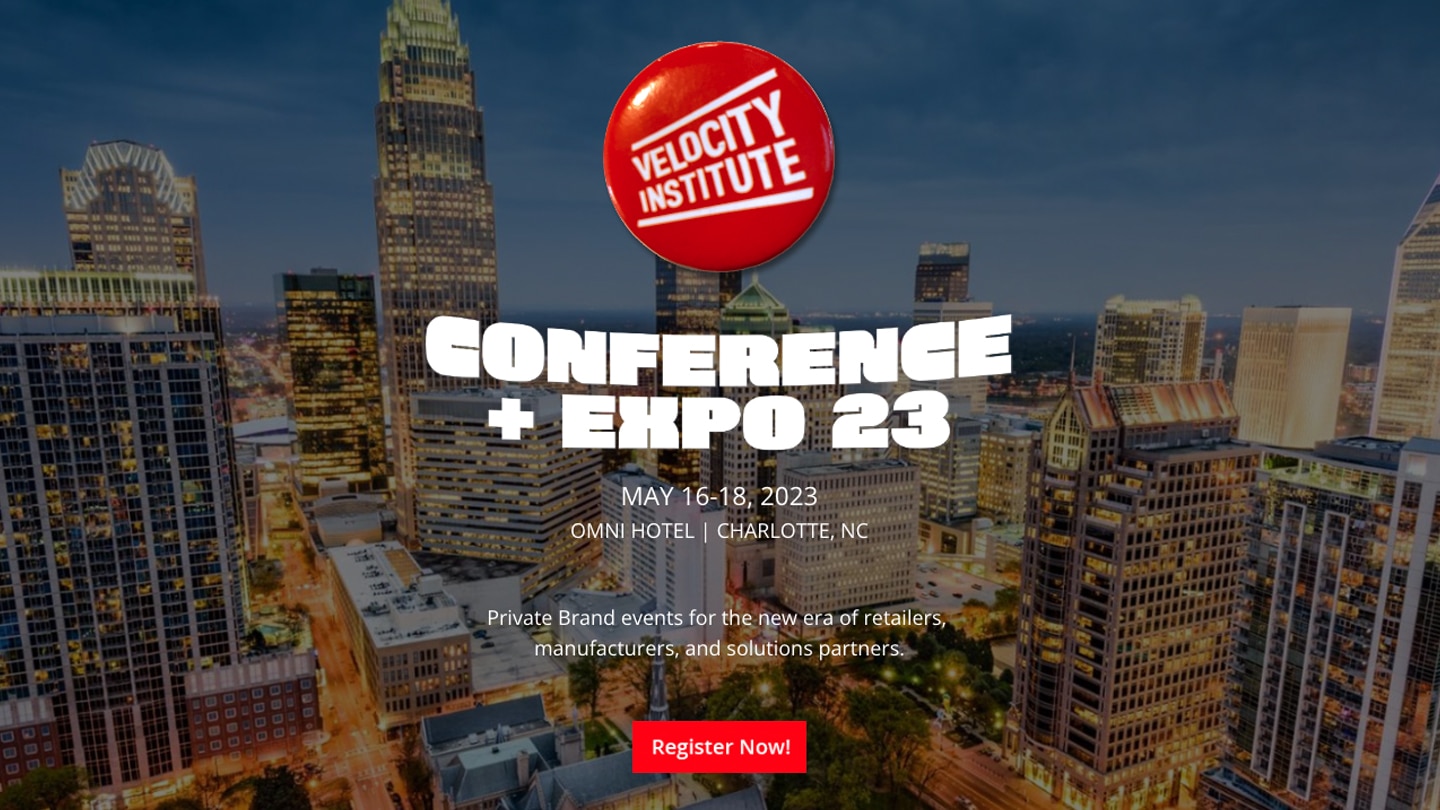 Early Bird Pricing Ends 3.17.23
The Velocity Conference + Innovation Expo 2023 in Charlotte, NC is only a few months away. EARLY BIRD TICKETS ARE NOW AVAILABLE! Running May 16-18, 2023, Velocity will bring together industry leaders to BOLDLY accelerate the pace of change in the wake of Covid and uncover Retail-owned Brands' potential to win.
We bring together retailers, manufacturers, suppliers, agencies, solution providers, and everyone from the idea of the product to the moment the product hits the store shelf.
The conference and innovation expo will include:
30+ keynote-level speakers (retail executives, thought leaders, solution partners, and manufacturers.)
25 curated Innovation Expo exhibitors featuring the goods and services that will help you innovate and win.
Winner's Happy Hour: Cocktails and networking at Omni Charlotte's one-of-a-kind rooftop pool deck, restaurant, and bar.
Vertex Awards Ceremony – Celebrate the 2023 winners of the world's largest Retail-owned Brand package design competition.
INNOVATION EXPO
The Innovation Expo is the heart of the Velocity Conference and the hub of networking at the event. Opening Cocktail Reception, morning and afternoon networking breaks, and lunch will take place in the expo area.
Booths start at $2500.
Sponsor/Exhibit Inquiry
Fill out the form below if you are interested in exhibiting or sponsoring.