The Final Velocity Conference + Expo 2023 Agenda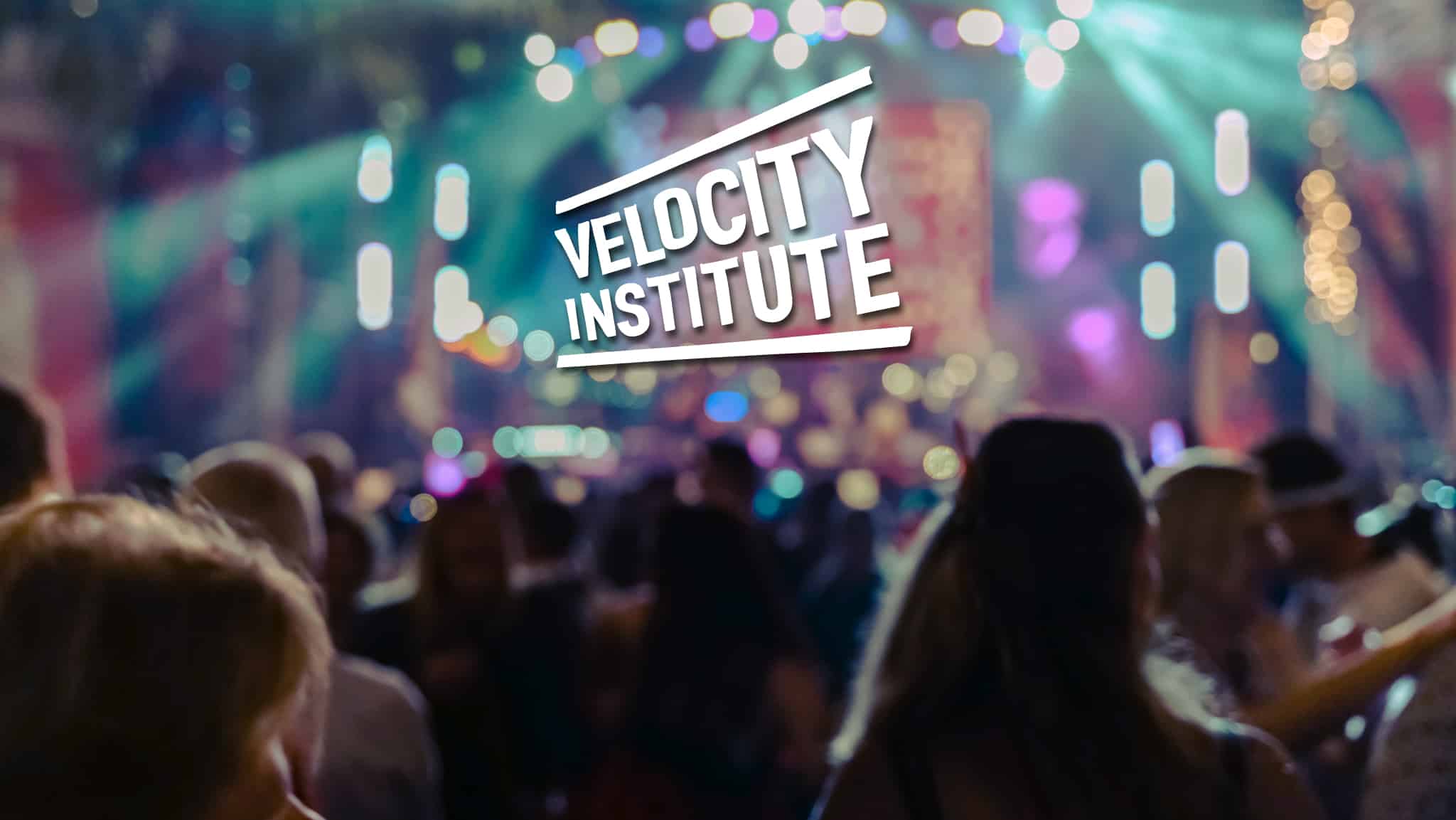 Today, I am excited to reveal the final agenda for this year's groundbreaking Velocity Conference + Expo. The program is purpose-built to provide the insights and networking that will help you build and grow your private brand business.
VELOCITY INSTITUTE CONFERENCE + EXPO
May 16-18, OMNI Charlotte, NC.
THE AGENDA
Opening Cocktail Reception presented by Marketing by Design – MBD
The Opening Night Reception will be right in the heart of the action the Velocity Expo. Enjoy music, cocktails, and hors-d'oeuvres, and get to know your fellow Velocity attendees.
Insights on the State of Retail-owned Brands and the year ahead
Christopher Durham, President, VELOCITY INSTITUTE
Laraine Durham, VP of Events & Marketing, VELOCITY INSTITUTE
Find Your Health
Jac Ross, Vice President, Sprouts Farmers Market
My journey to Sprouts and lessons along the way. Why the Natural Channel is a little different for Private Brands. What the future holds for Sprouts Brand.
The Rise of Retail-owned Brands: Exploring the Journey from Compromise to Choice
Gary Orr, Chief Commercial Officer (CCO) & Global Head of ESG, XDS BRAND
Exploring the evolution of Private Brands, from a compromise choice to a popular and trusted option. We examine the global penetration of Private Brands and the factors that contributed to it. Successes such as quality, branding, and loyalty. From best-in-class examples and industry trends, we'll explore strategies to help turn a compromise into a choice.
Future of Private Brand Manufacturing – Collaboration & Innovation
Bob Himler, VP, Own Brand Development, RITE AID
Erik Gosh, Head of North American Retail, DOHLER
James Butcher, CEO, SUPPLY PILOT
David Orgel, Consultant + Editor, DAVID ORGEL CONSULTING
This Is Who We Serve / Serving Our Patrons Through Private Brands
Rich Honiball, EVP, Chief Merchandising & Marketing Officer, NAVY EXCHANGE
The Navy Exchange and NEXCOM are more than "just a store." As a US Navy Command and $3.0B enterprise, we serve our military patrons across the globe with "quality goods, services and stays at savings." Our portfolio of private and exclusive brands across Softlines, Hardlines, Convenience, and Consumables…and now Food Services and Hospitality are critical to achieving our mission of improving the quality of life for our patrons. We will navigate through our growing portfolio including a sneak peek at our new Family Athletic brand, Navy Pride, and our newest food venture, FLEATERY!
Building Brands, Building Relationships
Kim Wells, VP, Private Label & Sourcing, FOXTROT
Rebecca Hamilton, CEO, FISH AGENCY
Katie Kelly-Landberg, Vice President, PERISCOPE
Jamie Richard, CEO, BRANDED
Can Private Brands Shape Buying Habits?
Doug Baker, VP Industry Relations, FMI
Inflatio
n has become a significant concern for consumers and retailers alike, particularly in the grocery sector. Rising prices have forced shoppers to adapt their buying habits. In this session, we will explore how private brands are influencing grocery shoppers' purchasing decisions in the face of inflation.
Additionally, we will delve into key food price indicators and factors that influence grocery shoppers' decision-making process, including price sensitivity, brand loyalty, and product preferences. We will analyze how inflation impacts these factors and consider how private brands can shape buying habits in response
to rising prices.
Activating the power of AI for Retail-owned Brands
Kurt Kretten, Global Chief Creative Officer, MARKS
DEI: The Catalyst for Creativity sponsored by WISE
Jen Linke, Chair, WISE
Ingrid Emmons, ExecuInsight Advisory Board Member
Creativity is about people, not processes, and game-changing ideas are unlocked at the intersectionality of diversity and inclusion. In this session, we will discuss how diversity dimensions can inspire innovation from the most unexpected places.
The Evolution of the Albertsons-owned Brands
Katie Ceclan, VP Own Brands, ALBERTSONS
See how Albertsons is reinvigorating its Own Brands portfolio to delight consumers with modernized brands, unique products, and great value.
10th Anniversary Vertex Awards sponsored by OPAL BPM
See the best of Retail-owned Brand package design as the 2023 winners accept their awards live on the Velocity main stage.
Winner's Happy Hour Sponsored by Equator
All conference attendees are invited to join us for networking around Omni Charlotte's one-of-a-kind rooftop pool deck, restaurant, and bar. Delight in a hand-crafted cocktail, local craft brew, and farm-to-table fare at the Coin Bar. Enjoy live music and networking as all Velocity Conference attendees celebrate this year's winners in the heart of the "Queen City."
Fireside Chat with Mike Wier, Sr. Director (DMM) Consumer Health and Wellness, CVS Health
Mike Wier, Sr. Director (DMM) Consumer Health and Wellness, CVS HEALTH
Christopher Durham, President, VELOCITY INSTITUTE
Christopher Durham, President of the Velocity Institute will sit down with Mike Wier, Sr. Director (DMM) Consumer Health and Wellness at CVS Health to discuss Retail-owned Brands (private brands) and their role in the evolving health solutions company.
Partnering for Success
Elizabeth Erby, Director, Our Brands, SPROUTS FARMERS MARKET
Maria Dubuc, President, Marketing By Design (MBD)
How Sprouts and MBD worked together to bring to life the reinvention of the Sprouts brand through the redesign of their packaging.
To Your Health: Retail-owned Brands
Maryellen Lynch, Principal Center Store Solutions, CIRCANA
Retail-owned Brands in the health aisle go the extra mile to gain consumers' trust which has been even more important as consumers faced roller coaster personal health concerns. Exploring retail and consumer trends reveals success and new opportunities for private brands in the health aisle.
Insights from the Vertex Awards
A conversation with this year's winners and judges.
Anick Chartrand, Design, Packaging, and Brand Director, METRO
Steve Cox, Creative Director, DAYMON
Don Childs, Executive Creative Director, STERLING
Modern Take on a Vintage Brand: An Own Brands success story
Pam Ofri, Director of Sales & Product, Own Brands, WAKEFERN
Glenn Pfieffer, Sr. Design & Packaging Manager, Own Brands, WAKEFERN
Wakefern Food Corp.' Pamela Ofri and Glenn Pfeifer tell the story of Bowl & Basket, Paperbird, and Wholesome Pantry – Wakefern's Own Brands. The journey began in 2019 with a simple idea – bringing high quality, great value, and beautifully packaged products to customers at ShopRite, Price Rite Marketplace, The Fresh Grocer, Gourmet Garage, Fairway Markets, and Dearborn Market, and culminated in the launch of nearly 2700 products to date. These brands have attracted a new demographic while maintaining core customers at more than 300 supermarkets in the Northeast, making Wakefern's banners a grocery destination. While these new brands helped to modernize the co-op, it's been 4 years since its launch, and the need to modernize continues. Experience their journey into modernizing a vintage brand.
Sustainability Innovation: Driving Positive Changes in the Retail Brand Industry
Lauren Tolbert, Senior Brand Partnership Manager, FAIR TRADE USA
Fair Trade USA's recent Factory Program Redesign supports accelerated factory onboarding, expansion into new product categories and countries, affordability, and accessibility. Especially with the ability to now expand categories from Apparel & Home Décor to Beauty, Toys, or any category produced in a factory, the redesign enables brands and retailers to accelerate meeting their ESG goals and drive positive impact that changes the world.
Social Media, Engaging Her!
Eric Bianco, Director of Brand Marketing, Owned Brands, CVS HEALTH
Capucine Seadale, Lead Director, Brand & Marketing – Our Brands, CVS HEALTH
We will present a look at the scale and scope of social media: TikTok, Instagram, Facebook, Snapchat, and its role in marketing and promoting private brands. This will include a conversation with retailers and solution partners about their activities.