Misfits Market to Present at Velocity Sustainability Summit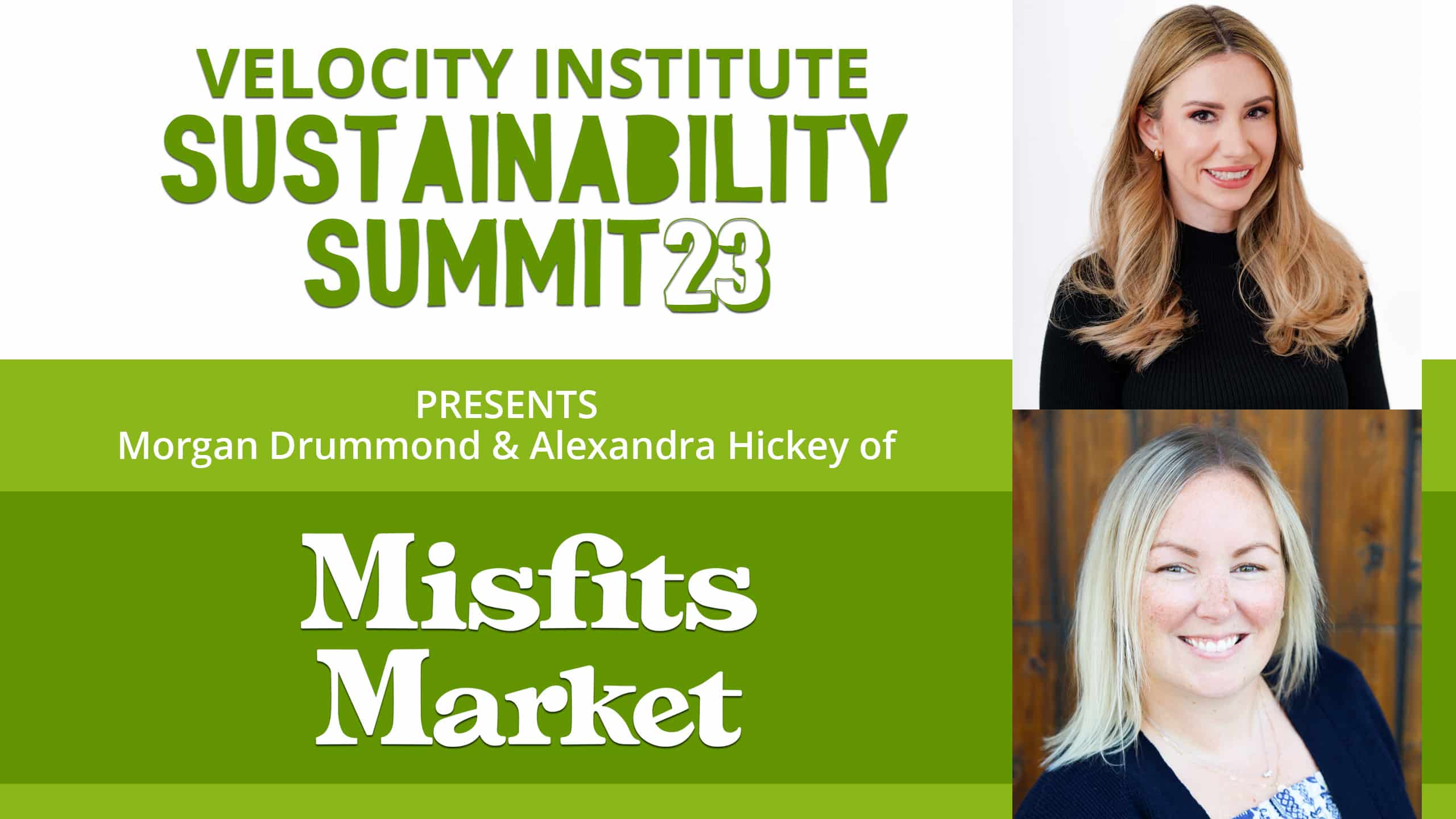 The Sustainability Summit 2023 is happening in just under 70 days, and we're excited to see everyone again in Austin. Now is a great time to purchase your tickets and travel, and we hope to see you soon.
The biggest announcement today is our first presentation. Over the next few weeks, we will reveal all the presentations including executive speakers from Whole Foods, The Recycling Partnership, SPINS, Walgreens, Marine Stewardship Council, Misfits Markets, Fair Trade, Sobeys, and More!
This year we are excited to welcome the team from Misfits Market to the Velocity stage.
Building & Growing a Values-Based Modern Grocer
Morgan Drummond, Sr Director of Private Label, MISFITS MARKET
Alexandra Hickey, Sr Director of Merchandising – Grocery, MISFITS MARKET
Morgan and Alexandra will present a look inside the national values-based online grocer that makes shopping for sustainable, high-quality groceries easier and more affordable.
In addition to rescuing more than 500,000 pounds of food weekly, Misfits Market has built an award-winning private brand. From rescued pumpkin to broken rice, learn how Misfits Market's brand delivers value through creative sourcing and products that match modern customers' values.
WHAT: VELOCITY INSTITUTE SUSTAINABILITY SUMMIT
WHEN: September 26-27, 2023
WHERE: Hilton Austin, Austin, Texas
Standard $995 per ticket
RETAILERS: FREE – Act fast. There is a limited number of tickets