The Recycling Partnership to Present at Velocity Sustainability Summit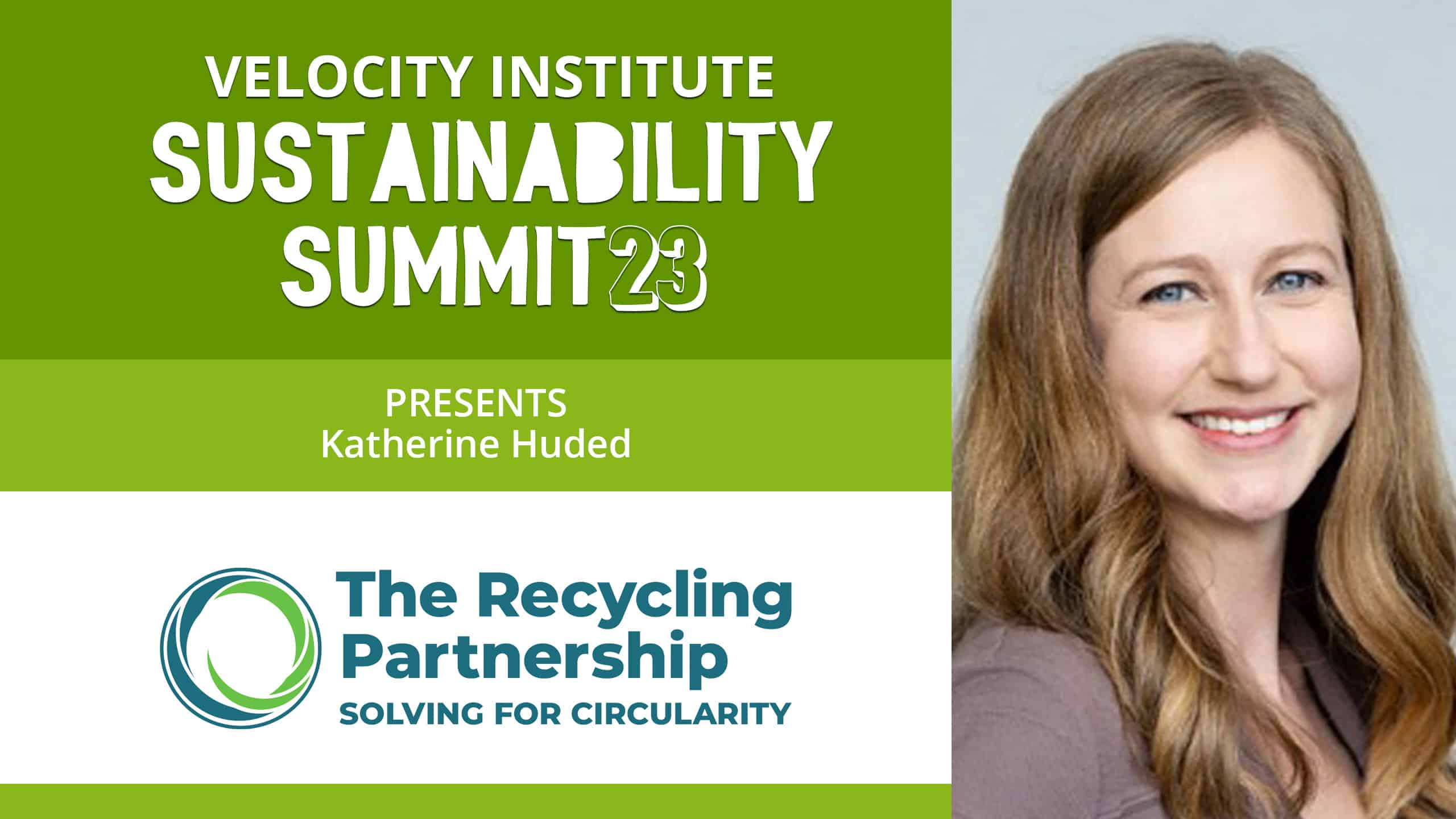 The Sustainability Summit 2023 is happening in just under 70 days, and we're excited to see everyone again in Austin. Now is a great time to purchase your tickets and travel, and we hope to see you soon.
The biggest announcement today is our first presentation. Over the next few weeks, we will reveal all the presentations including executive speakers from Whole Foods, The Recycling Partnership, SPINS, Walgreens, Marine Stewardship Council, Misfits Markets, Fair Trade, Sobeys, and More!
This year we are excited to welcome the team from THE RECYCLING PARTNERSHIP to the Velocity stage.
The Power of Data: Build Trust, Better Packaging and
a Better Recycling System
Katherine Huded, Vice President of Recyclability Solutions, THE RECYCLING PARTNERSHIP
The Recycling Partnership is a mission-driven NGO whose solutions support companies at all stages of your circular packaging journey. Learn how to set and prioritize sustainability strategies with time bound targets, and how those strategies could increase or reduce potential EPR fees. Move from strategy to action by implementing better packaging within your four walls and helping to build a better recycling system outside your four walls, with infrastructure and education that's moving the needle. We'll also highlight new technologies and partnerships to support better communication about recyclability, a critical component of reducing consumer confusion and bringing customers along on your sustainability journey. This keynote will offer real world case studies and highlight resources to help attendees move quickly from strategy to action, including The Partnership's dynamic labeling system Recycle Check.
WHAT: VELOCITY INSTITUTE SUSTAINABILITY SUMMIT
WHEN: September 26-27, 2023
WHERE: Hilton Austin, Austin, Texas
Standard $995 per ticket
RETAILERS: FREE – Act fast. There is a limited number of tickets