Wayfair and Fair Trade USA to present at the Velocity Sustainability Summit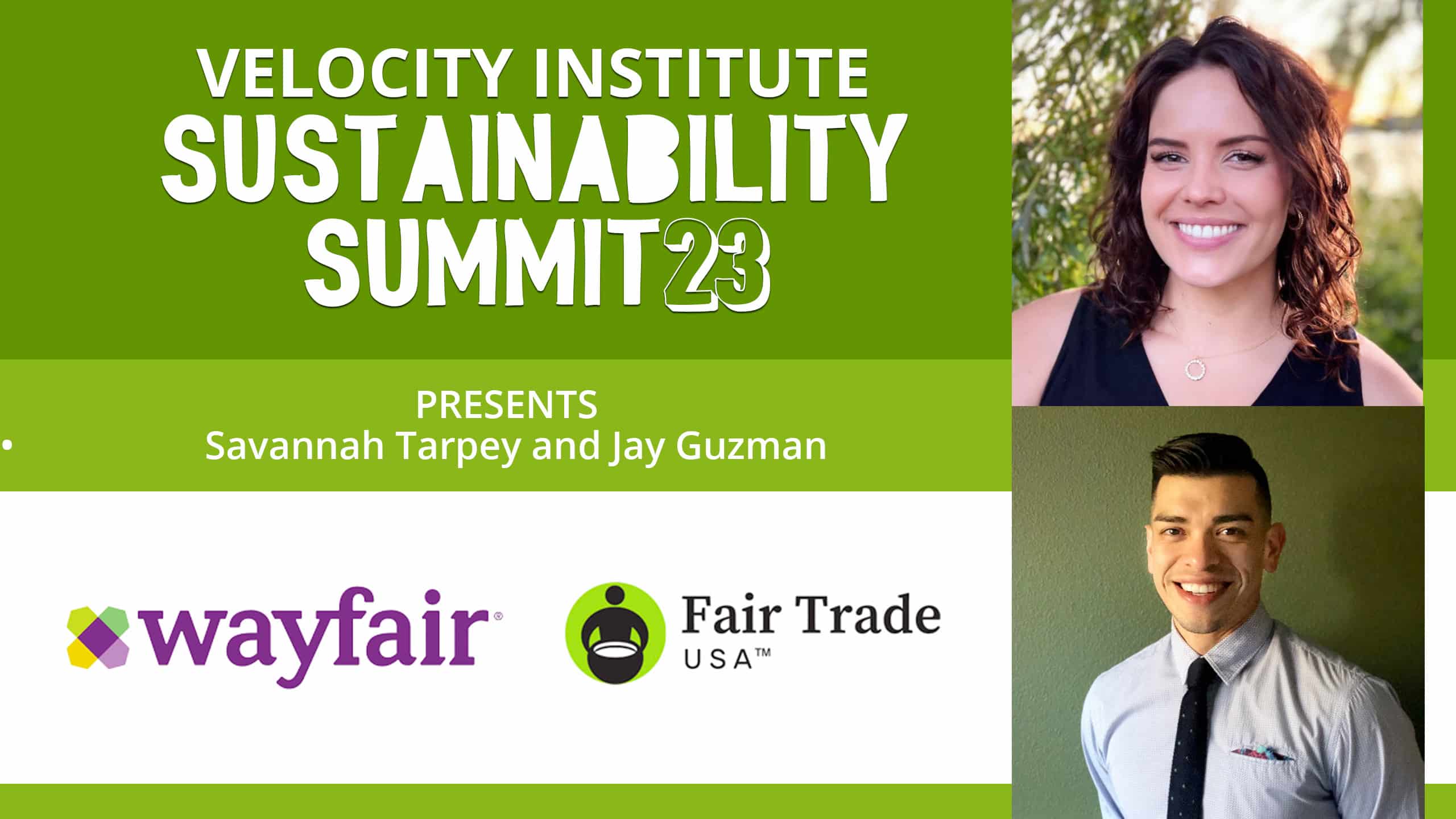 The Sustainability Summit 2023 is a little more than a month away, and we're excited to see everyone again in Austin. Now is a great time to purchase your tickets and travel, and we hope to see you soon.
Over the next few weeks, we will reveal all the presentations, including executive speakers from Whole Foods, Wayfair, The Recycling Partnership, SPINS, Walgreens, Marine Stewardship Council, Misfits Markets, Fair Trade, Meijer, and More!
Fireside Chat: Wayfair and Fair Trade USA
Savannah Tarpey, Sustainability Manager, WAYFAIR
Jay Guzman, Retail Partnerships, FAIR TRADE USA
In this fireside chat, Savannah and Jay will discuss Wayfair's growing sustainable product offering, "Shop Sustainably," and the role of third-party certifications such as Fair Trade USA.
WHAT: VELOCITY INSTITUTE SUSTAINABILITY SUMMIT
WHEN: September 26-27, 2023
WHERE: Hilton Austin, Austin, Texas
Standard $995 per ticket
RETAILERS: FREE – Act fast. There is a limited number of tickets