Quad & Clemson to Present at Velocity Sustainability Summit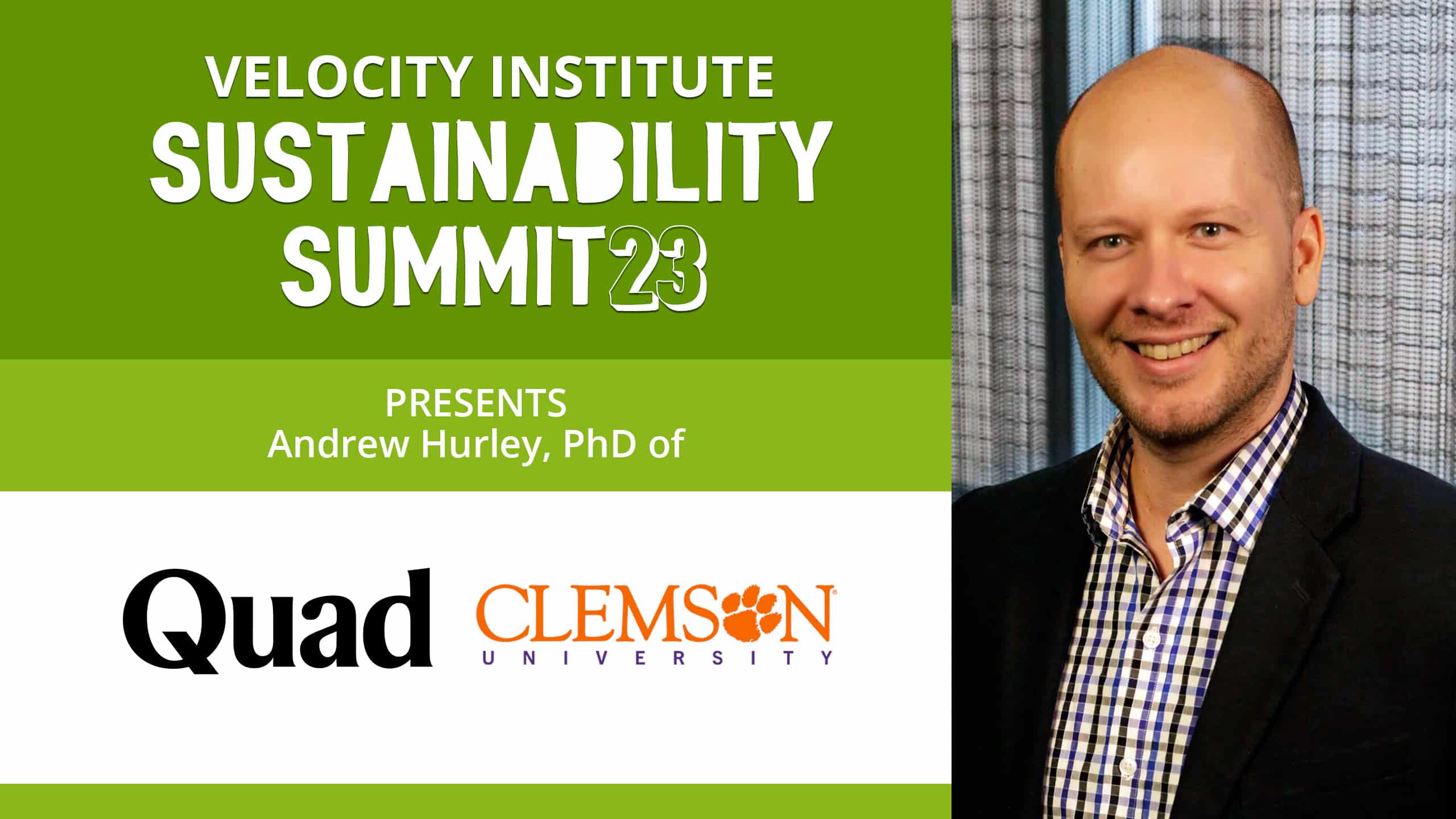 The Sustainability Summit 2023 is coming up fast, and we're excited to see everyone again in Austin. Now is a great time to purchase your tickets and travel, and we hope to see you soon.
The biggest announcement today is our first presentation. Over the next few weeks, we will reveal all the presentations, including executive speakers from Whole Foods, The Recycling Partnership, SPINS, Walgreens, Marine Stewardship Council, Misfits Markets, Fair Trade, Sobeys, and More!
This year we are excited to welcome the team from Quad to Velocity.
Sustainable Strategies: Mastering Packaging Assessment for a Greener Future
Andrew Hurley, PhD, Founder, Package InSight by Quad and Director of Entrepreneurship, Clemson University
Sustainability is at the forefront of consumer packaging innovation. In this informative session, join packaging-design expert Dr. Andrew Hurley as he examines the crucial role of assessment tools in achieving packaging sustainability goals. Learn how these tools can help identify environmental impacts, promote sustainable packaging design benefits, and inform customers about your sustainability efforts. This engaging session will provide actionable insights and simple methods your company can implement today for a successful sustainability assessment of your packaging tomorrow.
WHAT: VELOCITY INSTITUTE SUSTAINABILITY SUMMIT
WHEN: September 26-27, 2023
WHERE: Hilton Austin, Austin, Texas
Standard $995 per ticket
RETAILERS: FREE – Act fast. There is a limited number of tickets.