Albertsons, Lowes Home Improvement, Wakefern & Rite Aid to present at the Velocity Conference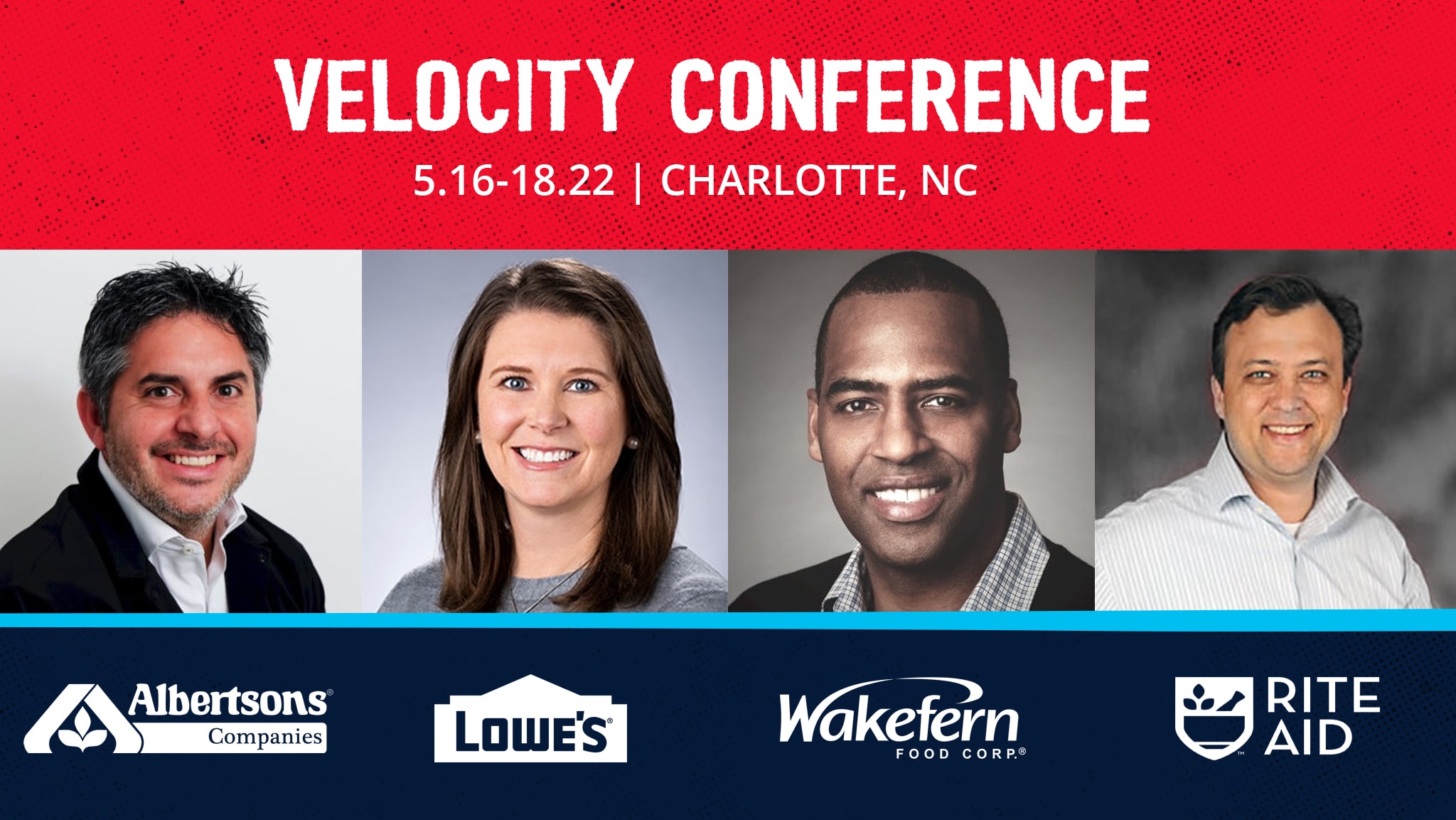 The first four retail executive speakers for the upcoming Velocity Conference + Expo have been announced by the Velocity Institute: Beto Galvan, VP of Own Brands Innovation & Product Management – Albertsons Companies, Sarah Dodd, SVP Global Merchandising – Lowes Home Improvement, Chris Skyers, VP of Own Brands – Wakefern and Bob Himler, VP Own Brand Development – Rite Aid. The four are some of the featured executives who will take the stage as the event returns live and in-person to Charlotte, NC, May 16-18, 2022.
This year's theme for the annual speaker-based conference is "Be Bold. The Future is Now!"
The influential event is sure to be the go-to place to get inspired by the industry's best and brightest, gain valuable resources to revamp your marketing strategy, and—of course—have tons of fun!
An unrivaled agenda, heavy-hitting speakers, and networking opportunities galore—Here's the latest on what you can expect at Velocity.
Fast Track: Private Brand Pitch Competition – ENTER NOW
20+ keynote level speakers (retail executives, thought leaders, solution partners, and manufacturers.)
Innovation Expo: 50 curated Innovation Expo exhibitors featuring the goods and services that will help you innovate and win. BOOK A BOOTH
Winner's Circle Happy Hour: Cocktails and networking in the NASCAR Hall of Fame.
Vertex Awards Ceremony – Celebrate the 2022 winners of the world's largest Retail Brand package design competition
Save Your Spot
Attendance at Velocity is limited, so register now because you won't want to miss your chance to see these industry leaders.
Early bird pricing ends March 25th. Only a few days remain to save up to $400 on your ticket.