More than a Dozen Retail Executives to present at the Velocity Conference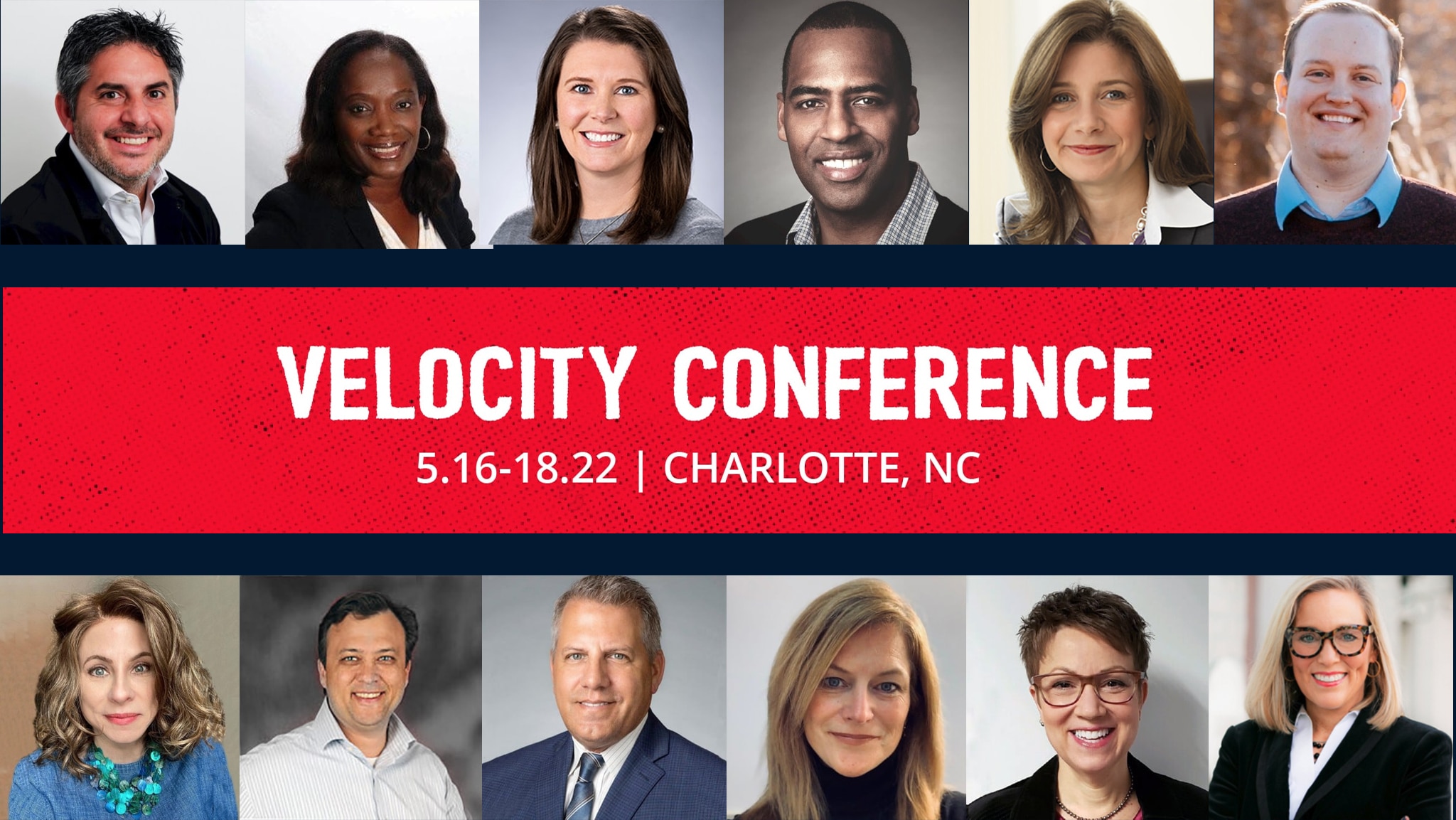 The Velocity Conference and Innovation Expo returns to Charlotte, NC at the Charlotte Convention Center. Running May 16-18, 2022, Velocity will be the first private brand event to return to an in-person event. Velocity will bring together industry leaders to BOLDLY accelerate the pace of change in the wake of Covid and uncover retail owned brands' potential to win.
Presenters will include more than a dozen retail executives:
Beto Galvan, VP of Own Brands Innovation & Product Management, ALBERTSONS
Bob Himler, Vice President Own Brand Development, RITE AID
Brandon Wehmeyer, Private Brands Category Business Manager, FAMILY DOLLAR
Brenda Lord, VP Private Brands & Quality Assurance, CVS HEALTH
Chris Skyers, VP Own Brands, WAKEFERN
Glenn Pfieffer, Design & Packaging Manager, Own Brands, WAKEFERN
Heather Corkery, Executive Director Store Brands, CVS HEALTH
Linda Severin, Sr Director Brand Management and Communications Sr, PARTY CITY
Lisa Robinson-Davis, VP of Quality, Process Management & Compliance, PETSMART
Sarah Dodd, VP Global Merchandising, LOWE'S HOME IMPROVEMENT
Stacie Sopinka, VP Own Brands, SOBEYS
Susan Sanderson -Briggs, Senior Vice President, Enterprise Brand & Marketing,
PARTY CITY
The conference and innovation expo feature:
30+ keynote level speakers (retail executives, thought leaders, solution partners, and manufacturers.)
50 curated Innovation Expo exhibitors featuring the goods and services that will help you innovate and win.
Winner's Circle Happy Hour: Cocktails and networking in the NASCAR Hall of Fame.
Vertex Awards Ceremony – Celebrate the 2022 winners of the world's largest Retail Brand package design competition
INNOVATION EXPO
The Innovation Expo is the heart of the Velocity Conference and the hub of networking at the event. Opening Cocktail Reception, morning and afternoon networking breaks, and lunch will take place in the expo area.