Announcing the Final Agenda for the Velocity Conference + Expo 2022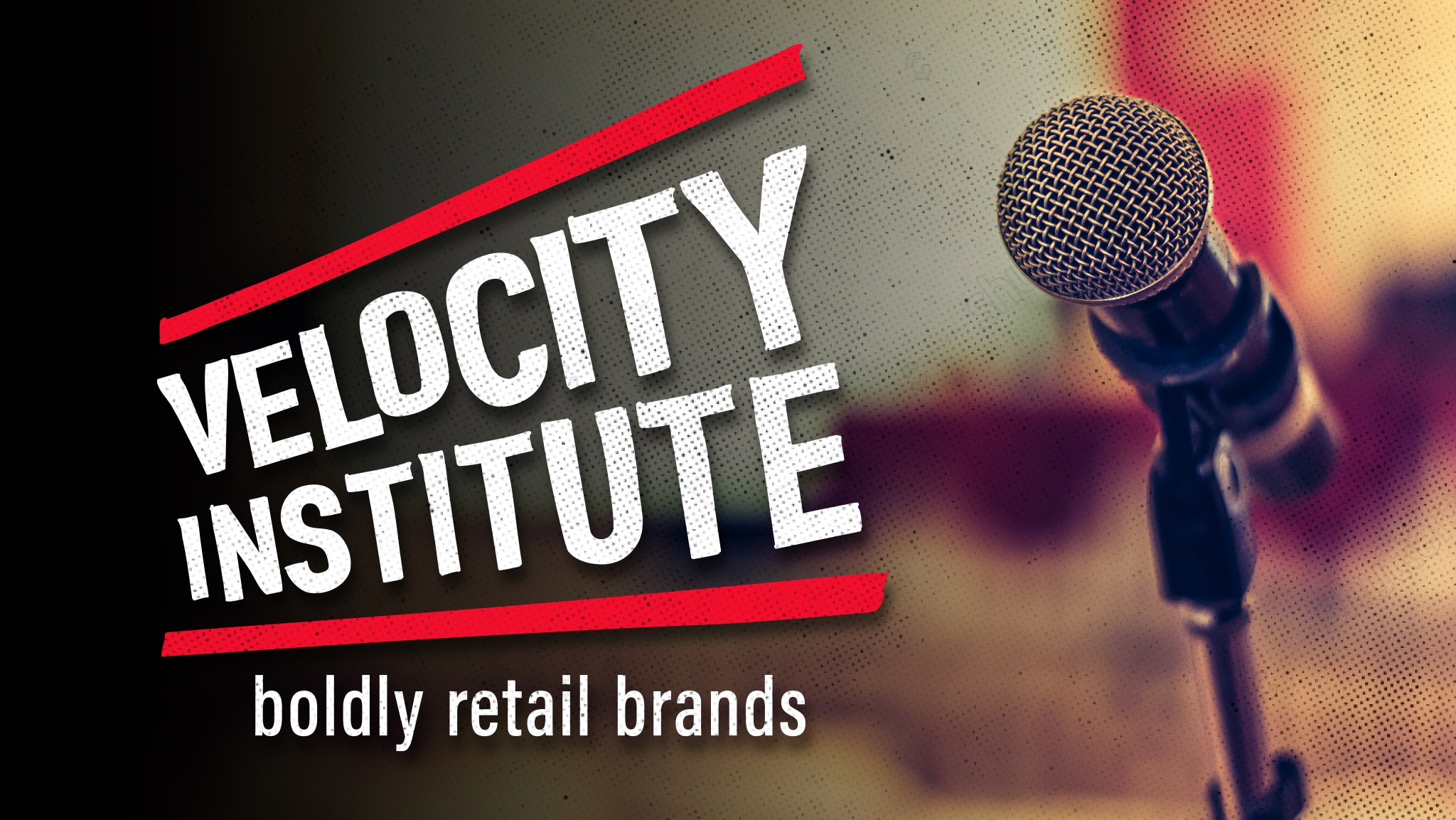 On May 16, we're diving deep into the dynamic world of Retail Brand (private brand/private label), and we're thrilled to announce our final packed Velocity Conference agenda for our historic return to in person events. The conference is overflowing with some of the biggest names and most exciting leaders in the industry. REGISTER NOW!
We'll be joined by some of the biggest names and the smartest and most prescient people in the industry, including Alberto Galvan at Albertsons, Brenda Lord at CVS Health, Chris Skyers at Wakefern, Sarah Dodd at Lowe's Home Improvement, Bob Himler at Rite Aid and Susan Sanderson -Briggs at Party City.
You'll be able to find and engage with people from across the industry live and in person.
The Conference Rate at the official hotel the Westin Charlotte is $209 and expires May 24th
Our agenda showcases some of the powerhouses in the space, but also plenty of thought leaders that are redefining the future of Retail Brands. Check it out!
MONDAY, MAY 16
4:00 – 6:00
Crown Ballroom Foyer

Registration

5:00 – 7:30
INNOVATION EXPO
Crown Ballroom

Opening Cocktail Reception

presented by Marketing by Design (MBD)
TUESDAY, MAY 17
7:30 – 10:00
Crown Ballroom Foyer

Registration

8:00 – 9:00
INNOVATION EXPO
Crown Ballroom

Continental Breakfast + Networking

9:00 – 9:10


Crown Ballroom

Welcome

Laraine Durham, VP of Events & Marketing, VELOCITY INSTITUTE

9:10 – 9:30
Crown Ballroom

Be Bold. The Future is Now!

Christopher presents a vision for Retail Brand of the future and the groundbreaking plans for the Velocity Institute.

Christopher Durham, President, VELOCITY INSTITUTE

9:30 – 10:00
Crown Ballroom

Reinventing Wakefern Brands

Lessons learned while reinventing and growing the Wakefern brand portfolio during the pandemic.

Chris Skyers, VP Own Brands, WAKEFERN

Glenn Pfieffer, Design & Packaging Manager, Own Brands, WAKEFERN

10:00 – 10:30
Crown Ballroom

5 Things I've Learned from Judging the Vertex Awards

Maria will take you inside her thoughts on the trends shaping Retail Brands, her experience judging and the changing industry.

Maria Dubuc, President, MARKETING BY DESIGN (MBD)

10:30-11:00
INNOVATION EXPO
Crown Ballroom

Innovation Expo Networking Break

Explore the Innovation Expo exhibitors and network with industry peers.

11:00 – 11:30
Crown Ballroom

Let's Get this Party Started – Building Brands at Party City

The pair will present a look inside the specialty retailer and its development of consumer-focused relevant brands.

Susan Sanderson -Briggs, Senior Vice President, Enterprise Brand & Marketing, PARTY CITY

Linda Severin, Sr Director Brand Management and Communications Sr, PARTY CITY

11:30 – 12:00
Crown Ballroom

The Inclusion Imperative: The Mindset Shift to Innovation for Retail Brands

Presented by WISE

In this engaging session we will uncover why leading Retail Brands (private brands) see the imperative to apply an inclusion mindset shift to their DEI and overall business strategies. In the midst of one of the greatest social justice movements, the diversity among generations in consumers and employees, along with the lingering impact of Covid-19, savvy retailer brand managers have a sense of urgency to integrate inclusion as a means to innovation and engagement. You will walk away with 3 key steps that will help you no matter where you are in your journey.

Erika Walker, CEO, THE WALKER THOMAS GROUP

Judy Clark, CEO, FRESH TEXAS, Board Member WISE

12:00 – 1:00
INNOVATION EXPO
Crown Ballroom

Lunch & Networking

sponsored by JPG, Opal BPM & Contrast

1:00 – 2:00

Crown Ballroom

Velocity Fast Track: 5 Pitches

Watch as the Fast Track finalists present new ideas and products to retail leaders that can accelerate private label innovation. The final five will get their chance to pitch directly to retail senior executives on the Velocity main stage. If it all sounds a bit like ABC's Shark Tank, that's because the TV show helped inspire Velocity Fast Track.

Beto Galvan, VP of Own Brands Innovation & Product Management, ALBERTSONS

Brenda Lord, VP, Private Brands & Quality Assurance, CVS HEALTH

Brandon Wehmeyer, Private Brands Category Business Manager, FAMILY DOLLAR

Christopher Durham, President, VELOCITY INSTITUTE

2:00 – 2:30
Crown Ballroom

Building Brands: The Lowe's Home Improvement Story

A fireside chat with Sarah Dodd, SVP Global Merchandising of Lowe's Home Improvement, and Christopher Durham, President of Velocity Institute

Sarah Dodd, SVP Global Merchandising, LOWE'S HOME IMPROVEMENT

3:00 – 3:30
Crown Ballroom

Don't Live With Innovation, Thrive With It

The past two years have given retailers and their brands full permission to push innovation into new spaces. Join Katie to hear how to create a culture that inspires teams to thrive with innovation.

Katie Kelly-Landberg, Vice President Management, PERISCOPE

3:30-4:00
INNOVATION EXPO
Crown Ballroom

Innovation Expo Networking Break

Explore the Innovation Expo exhibitors and network with industry peers.

4:00 – 4:30
Crown Ballroom

How to build a more successful, sustainable retail brand through supplier collaboration

Moderated by David Orgel

Lisa Robinson-Davis, VP of Quality, Process Management & Compliance, PETSMART

James Butcher, Director, SUPPLY PILOT (formerly S4RB)

Chandi Gmuer, VP Consumer Research and Product Testing, CONSUMER SCIENCE

David Orgel, Consultant + Editor, DAVID ORGEL CONSULTING

4:00 – 5:00
INNOVATION EXPO
Crown Ballroom

Vertex Awards Ceremony & Interviews

See the best Retail Brand package design as the 2022 winners accept their awards live on the Velocity main stage. Best of Show, Retailer of the Year, Agency of the Year and Publishers Choice winners will be interviewed.

INNOVATION EXPO
Crown Ballroom

Winner's Circle Cocktail Party in the NASCAR Hall of Fame

presented by Equator

Join us among racing legends to network, engage and win at the Winner's Circle Happy Hour. Velocity attendees will walk across into the NASCAR Hall of Fame. The high-tech venue. designed to educate and entertain race fans and non-fans alike includes artifacts, hands-on exhibits, a 278-person state-of-the-art theater, Hall of Honor, NASCAR Hall of Fame Gear Shop, and the NASCAR Productions-operated broadcast studio
WEDNESDAY, MAY 18
INNOVATION EXPO
Crown Ballroom

Continental Breakfast + Netkaworking

9:00 – 9:10
Crown Ballroom

Welcome

Laraine Durham, VP of Events & Marketing, VELOCITY INSTITUTE

9:00 – 9:30
Crown Ballroom

Insights for 2022 & Beyond

Christopher Durham, President, VELOCITY INSTITUTE

9:30 – 10:00
Crown Ballroom

Inviting Acceleration to Dinner

Stacie Sopinka, VP Own Brands at Canadian grocer Sobeys, will discuss how retailers and their brands can effectively respond to changing consumer behavior dynamics and supply chain uncertainty.

Stacie Sopinka, VP Own Brands, SOBEYS

10:00 – 10:30
Crown Ballroom

Packaging Design Reimagined: Thinking Globally, Executing Locally

With the rapid growth of e-commerce, packaging design has become interconnected, with global trends influencing local design more than ever before. In this segment, Daymon's global design agency will unveil 5 key was to continue building excitement within your Private Brand Packaging program, uncovering the benefits of bringing global design to the markets you serve.

ANDRE LOMBARD, Global Executive Creative Director, DAYMON

10:30-11:00
INNOVATION EXPO
Crown Ballroom

Innovation Expo Networking Break

Explore the Innovation Expo exhibitors and network with industry peers.

11:00 – 11:30
Crown Ballroom

Viva IRL: An Experiential Evolution.

There is no new normal, consumers aren't interested in returning to the status quo, and retailers will need to respond accordingly. Retail owned brands (private brands) must evolve to meet the needs of modern consumers. Today's consumers are experiencing a longing for fundamental, human connection and profound, intense sensory experiences —a yearning for the visceral rather than the virtual.

Goodpaster and Pompilio will unpack a shift they are calling Viva IRL. The pair will explore the impact of the shift, new consumer types and the new opportunities this presents for modern private brands.

Bryan Goodpaster, VP Foresight & Cultural Strategy, MARKS

Anna Pompilio, Senior Cultural Strategist, MARKS

11:30 – 12:00
Crown Ballroom

Collaborating to Innovate:
CVS Health & Michael Graves Design

A look at the innovative CVS Health by Michael Graves Design direct-to-retail design collaboration of adaptive home health care CVS Health brand products.

Brenda Lord, VP Private Brands & Quality Assurance, CVS HEALTH

Kelli Garvey, Director, Brand & Marketing – Store Brand Healthcare, CVS HEALTH

Rachel Gates, Director, Product Innovation – Store Brands, CVS HEALTH

1200 – 1:00
INNOVATION EXPO
Crown Ballroom

Lunch & Networking

1:00 – 1:30
Crown Ballroom

Innovation & Collaboration – the Future of Retail Brands

A panel moderated by Christopher Durham that dives deep into the potential of collaborative innovation.

Beto Galvan, VP of Own Brands Innovation & Product Management, ALBERTSONS

Heather Corkery, Executive Director Store Brands, CVS HEALTH

Kara Miencier, Sales Executive, PARAMOUNT ROASTERS

Zane Adams, CO CEO / CMP, FEDUP FOODS

Christopher Durham, President, VELOCITY INSTITUTE

1:30 – 2:00
Crown Ballroom

How Retailers leverage sustainability to drive loyalty

With the sustainable shopping sector on the rise, Tolbert will share what consumers are looking for from private brands and share examples of how Retailers can leverage sustainability to drive brand engagement.

Lauren Tolbert, Partnership Development Manager – Retail & Food Services, FAIR TRADE USA

2:00 – 2:30
Crown Ballroom

If You Love Them, Set Them Free: Accelerating Change to Win

The market waits for no one. Accelerate the scope of brand transformation required to meet the needs of new consumers in a constantly changing world, even if it means saying goodbye to the brands you've loved.

Bob Himler, Vice President Own Brand Development, RITE AID

2:30 – 3:00
Crown Ballroom

5 Takeaways & Raffle

Christopher Durham wraps it up wit five key takeaways. Make sure to stay to the end of the event to be eligible for Conference Raffle and win free event tickets, electronics, etc.

Must be present to win!

Christopher Durham, President, VELOCITY INSTITUTE