Sustainability Summit Call for Speakers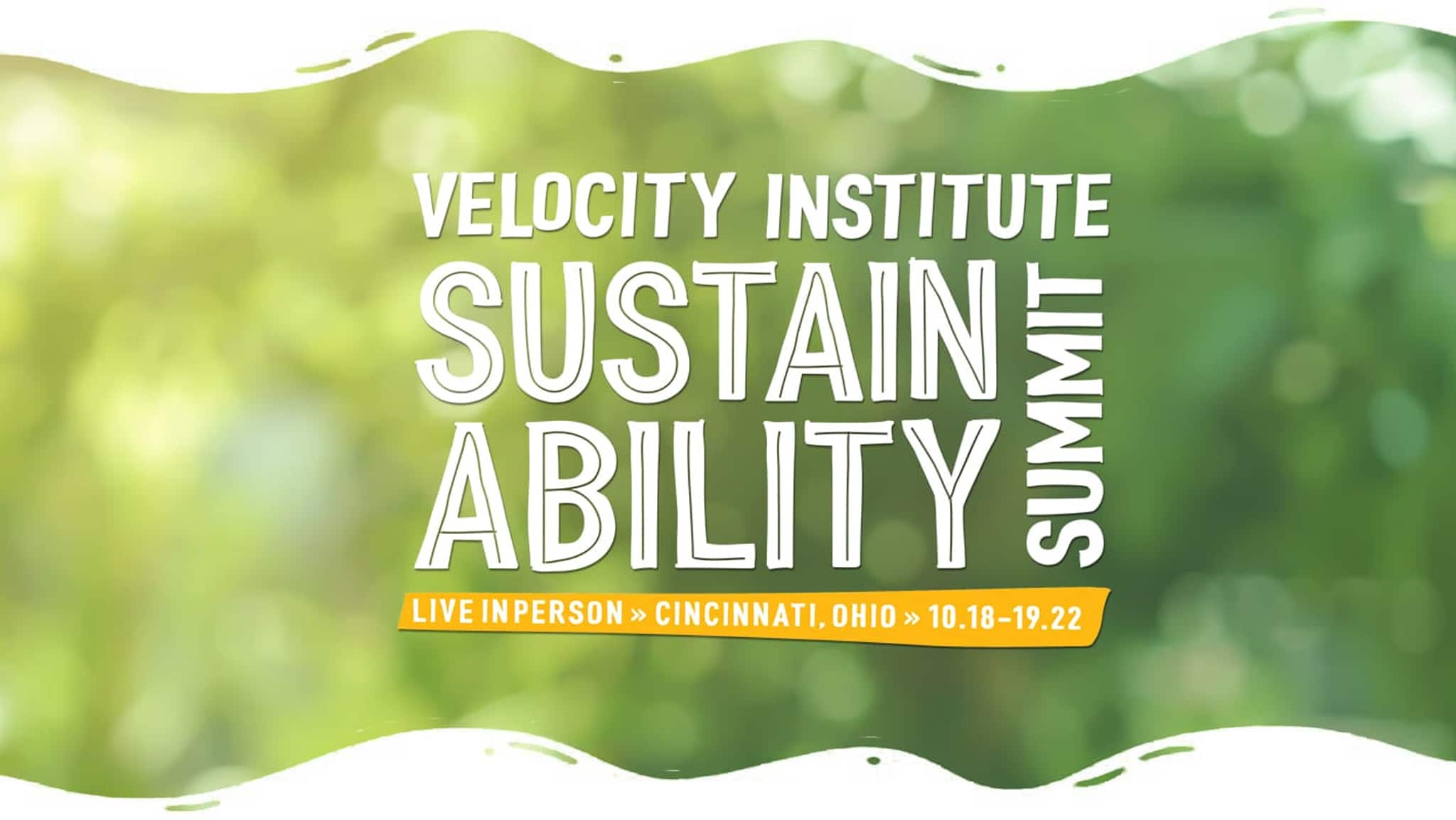 Are you or is there someone in your organization who is an experienced and dynamic speaker who can help retail and private brand professionals develop strategies, skills, and a mindset that drives private brand excellence in sustainability? If so, we invite you to speak at the 2022 Velocity Institute Sustainability Summit October 18-19, 2022.
The 2022 Velocity Institute Sustainability Summit will bring the excitement of live in person events back with a gathering in Cincinnati, Ohio. The goal of the Summit is to ask questions and challenge existing answers – about sustainable packaging, ethical/equitable sourcing, and authentic marketing – and we are not the only curious ones. The two day event is designed to help the industry find the answers that help you get closer to what "sustainable" means to you and your customers. And how it can create loyalty, differentiation, and profitability.

Speakers should inspire, entertain, and engage through interactive presentations or panels providing practical, actionable takeaways. Speakers will receive access to the entire event. This is not a paid speaking opportunity. Preference will be given to working retail executives that wish to speak.
Preference will be given to working retail executives that wish to speak.
Speaker Submission Deadline August 31, 2022.
Opportunities include:
Individual Presentations
Retail Panel
Fireside Chats
Workshops
What are we looking for?
Challenges to the status quo that positively change retail and private brand
Retail Case studies.
Hands-on guidance on how to achieve specific objectives.
Visionary perspectives.
Diverse presenters and perspectives
What we're NOT looking for:
Sales pitches or product demos.
Agency or consultancy credentials presentations.
Whitewashed or sanitized narratives, bearing little relation to real-life experiences.
Generic motivational speeches
If that sounds like you, this is your chance to be a key player and share your ideas, experience, expertise, and insight with the private brand industry.
If you want to be part of this incredible event, submit your ideas today.
Preference will be given to working retail executives that wish to speak.
We also have a number of sponsorship opportunities which include main stage and sponsor stage speaking slots.