Katie Ceclan VP Own Brands Albertsons to present at Velocity Conference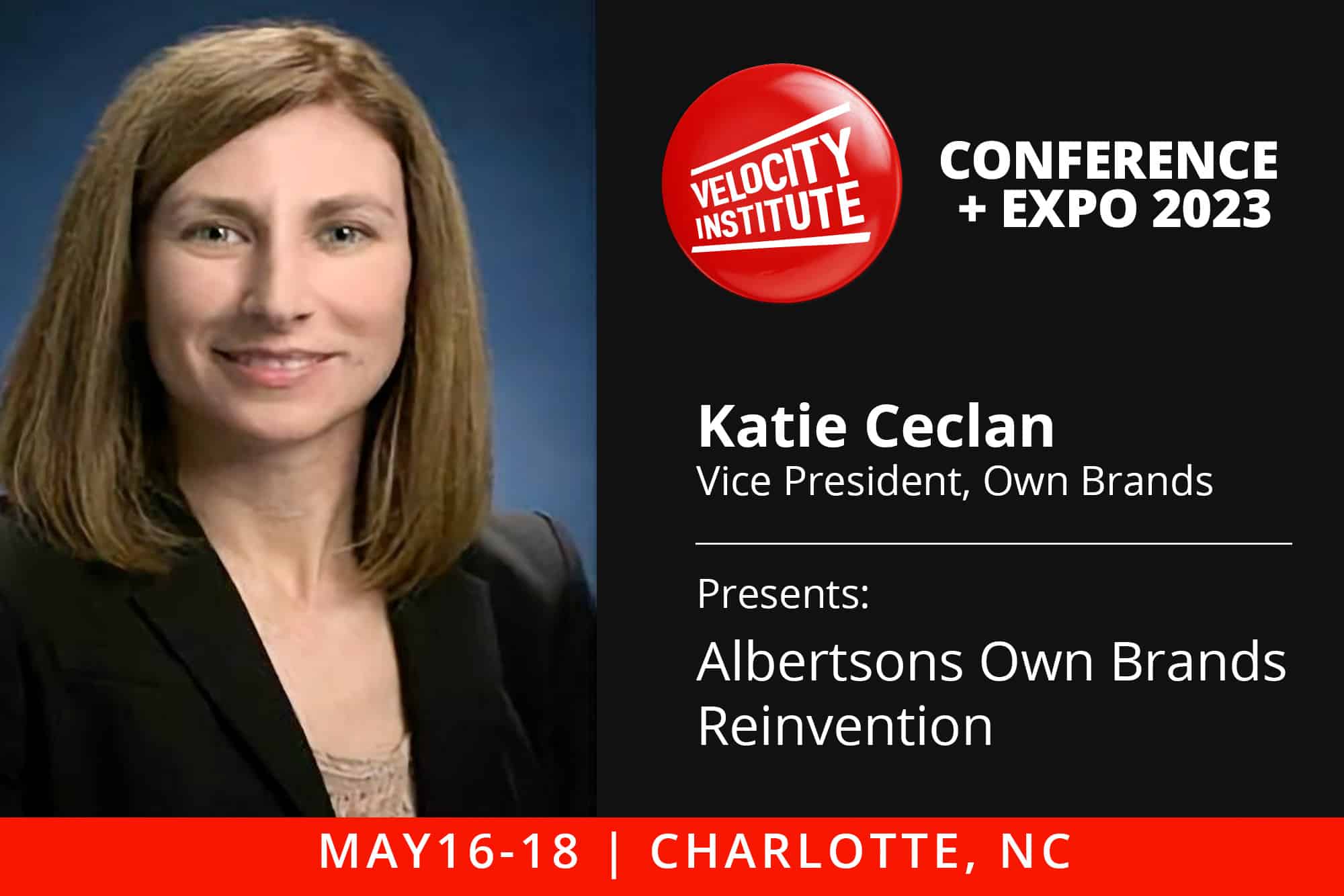 I am excited to announce that Katie Ceclan, VP Own Brands, ALBERTSONS, will present live at The Velocity Conference + Innovation Expo 2023 in Charlotte, NC. The event will be held May 16-18, 2023, at the Omni Hotel in Charlotte, NC. Get your tickets today!
She will present:
Albertsons Own Brands Reinvention
See how Albertsons is reinvigorating its Own Brands portfolio to delight consumers with modernized brands, unique products, and great value.