Retailers Showcase Innovative Strategies in Day One of Velocity Conference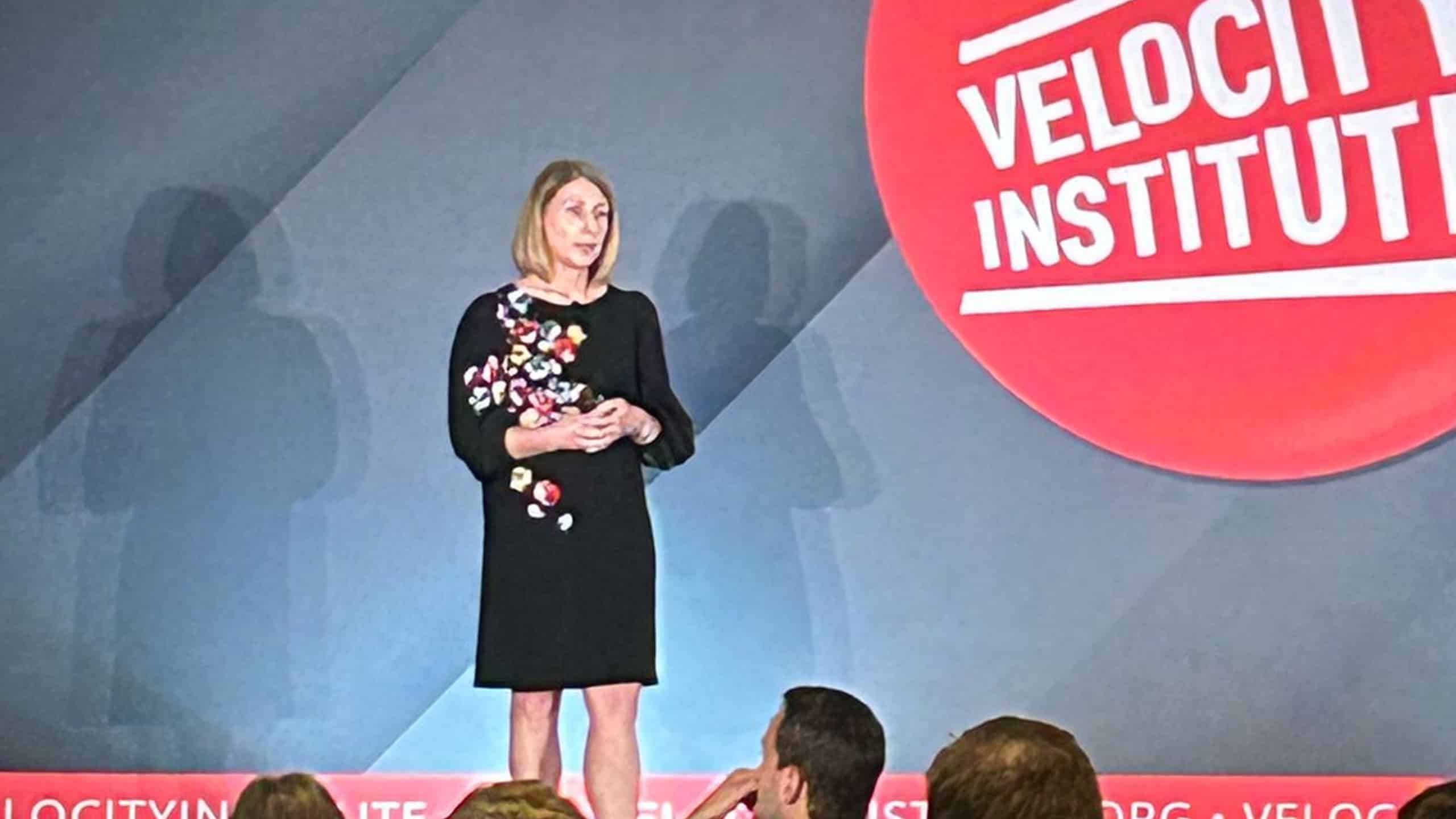 By David Orgel
Speakers on the opening day of the Velocity Conference emphasized how innovation continued to fuel the Retailer-owned Brand (private brand) industry. Retailers from Albertsons, Sprouts Farmers Markets, and CVS Health outlined innovative strategies in areas ranging from product development to branding and marketing.
Sprouts Drives Innovation in Natural Foods Channel
"Our aspiration is to be the most innovative health and wellness food retailer in the country," said Jac Ross, Vice President, Sprouts, in a presentation at the Charlotte, N.C. conference.
Sprouts operates 395 stores in 23 states. Ross cited the retailer's fast-growing Sprouts brand and its focus on curating innovative products.
"We are elevating our customers' experiences and expectations through unique and differentiated approaches," Ross said.
Albertsons Reinvigorates Own Brands Portfolio
Albertsons' Katie Ceclan, Vice President, Own Brands, outlined the retailer's journey in reinvigorating and reimagining three of its key brands — O Organics, Open Nature and Signature Select. The journey over the past couple of years included tapping into insights from consumers, such as for O Organics.
"Consumers helped identify how O Organics could evolve for the future," she said. "Consumers gave us permission to keep moving, be fresh and vibrant, and talk more about sourcing."
CVS Health Outlines Social Media Strategies
CVS Health relayed its innovative social media approaches in using Instagram and TikTok to enhance private brand success.
"We use social media to drive Private Brand awareness and to facilitate shoppability," said Capucine Seadale, Lead Director, Brand & Marketing, Our Brands. "It helps bring credibility to the messaging."
Spotlight on Vertex Awards and its 10-Year Anniversary
The conference showcased Private Brand packaging design excellence through the presentation of the first 2023 Vertex Awards. The Americas winners included Sprouts Farmers Market for Retailer of the Year, Equator Design for Agency of the Year, and Albertsons for Publisher's Choice.
Attendees toasted the 10-year anniversary of the Vertex Awards and saluted this year's winners at an end-of-day celebration on the rooftop of the beautiful Uptown Charlotte Omni Hotel..
News From Velocity Institute
Christopher Durham, President of Velocity Institute, outlined a range of events for the balance of the year. These include the second Vertex Awards Ceremony and Celebration the Monday night of PLMA Amsterdam in the Netherlands (5/22); a Toronto meetup (6/8); the Velocity Sustainability Summit in Austin, Texas (9/26-27); the Velocity Bold Bash (during the PLMA event in Chicago 11/13); and the State of the Industry 2023 online event (12/14).
What's Ahead at the Velocity Conference
There's a lot more to come on Day Two of the Velocity Conference, with sessions that include speakers from Metro, Wakefern, CVS Health, and Sprouts.