Whole Foods to Present at Velocity Sustainability Summit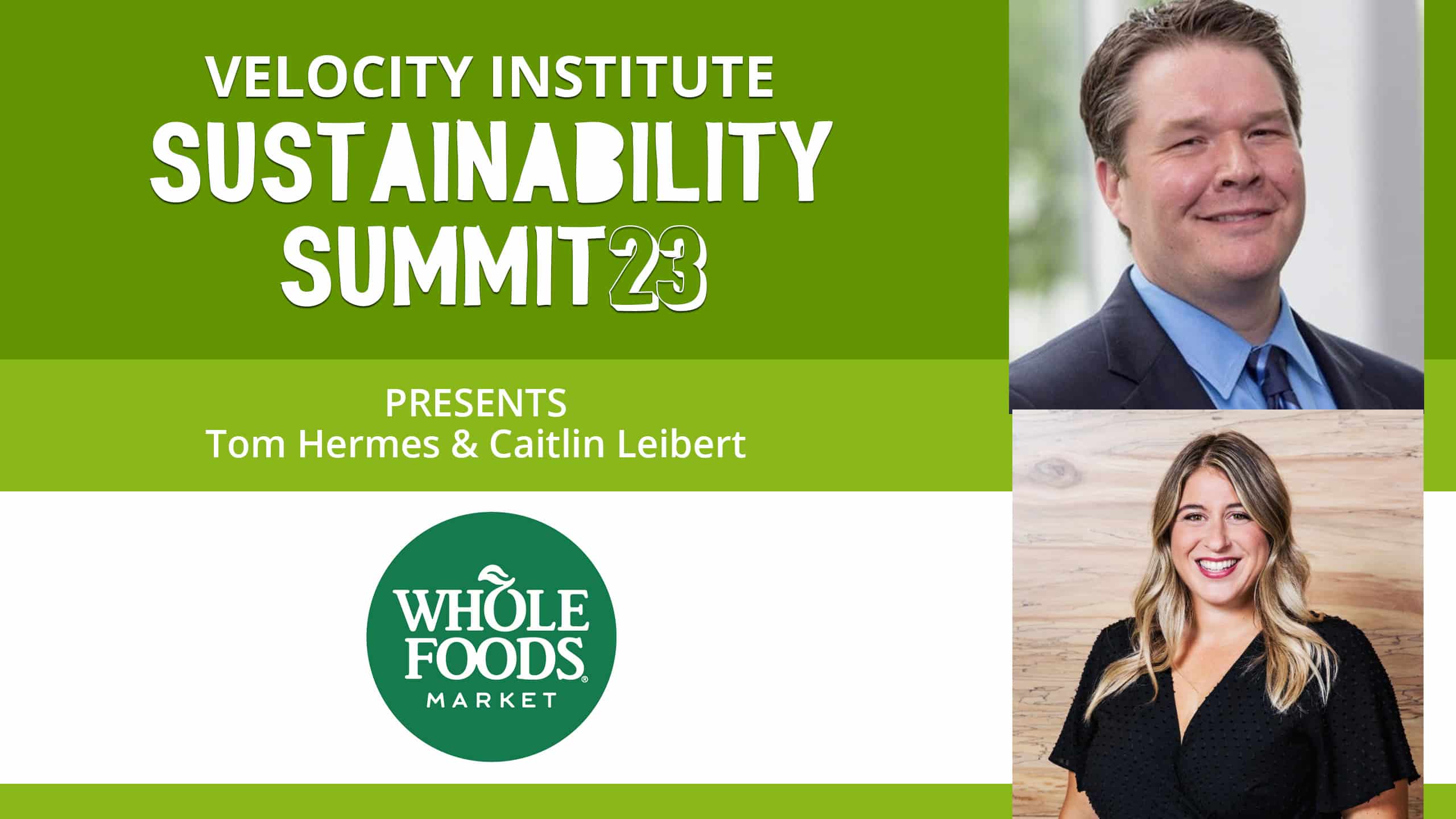 The Sustainability Summit 2023 is getting closer by the day, and we're excited to see everyone again in Austin. Now is a great time to purchase your tickets and travel, and we hope to see you soon.
The biggest announcement today is our first presentation. Over the next few weeks, we will reveal all the presentations including executive speakers from Whole Foods, Wayfair, The Recycling Partnership, SPINS, Walgreens, Marine Stewardship Council, Misfits Markets, Fair Trade, Sobeys, and More!
This year we are excited to welcome the team from Whole Foods to the Velocity stage.
Prioritizing Retailer-owned Brand Sustainability
Tom Hermes, VP, Sourcing and Product Development, WHOLE FOODS MARKET
Caitlin Leibert, VP, Sustainability, WHOLE FOODS MARKET
Hermes and Leibert will discuss why private brands must prioritize Sustainability for the communities we serve and our planet. They will focus on Sustainability's critical role in private brand Innovation and New Product Development.
WHAT: VELOCITY INSTITUTE SUSTAINABILITY SUMMIT
WHEN: September 26-27, 2023
WHERE: Hilton Austin, Austin, Texas
Standard $995 per ticket
RETAILERS: FREE – Act fast. There is a limited number of tickets