Field Agent's Launches A Simpler Way To Win At Retail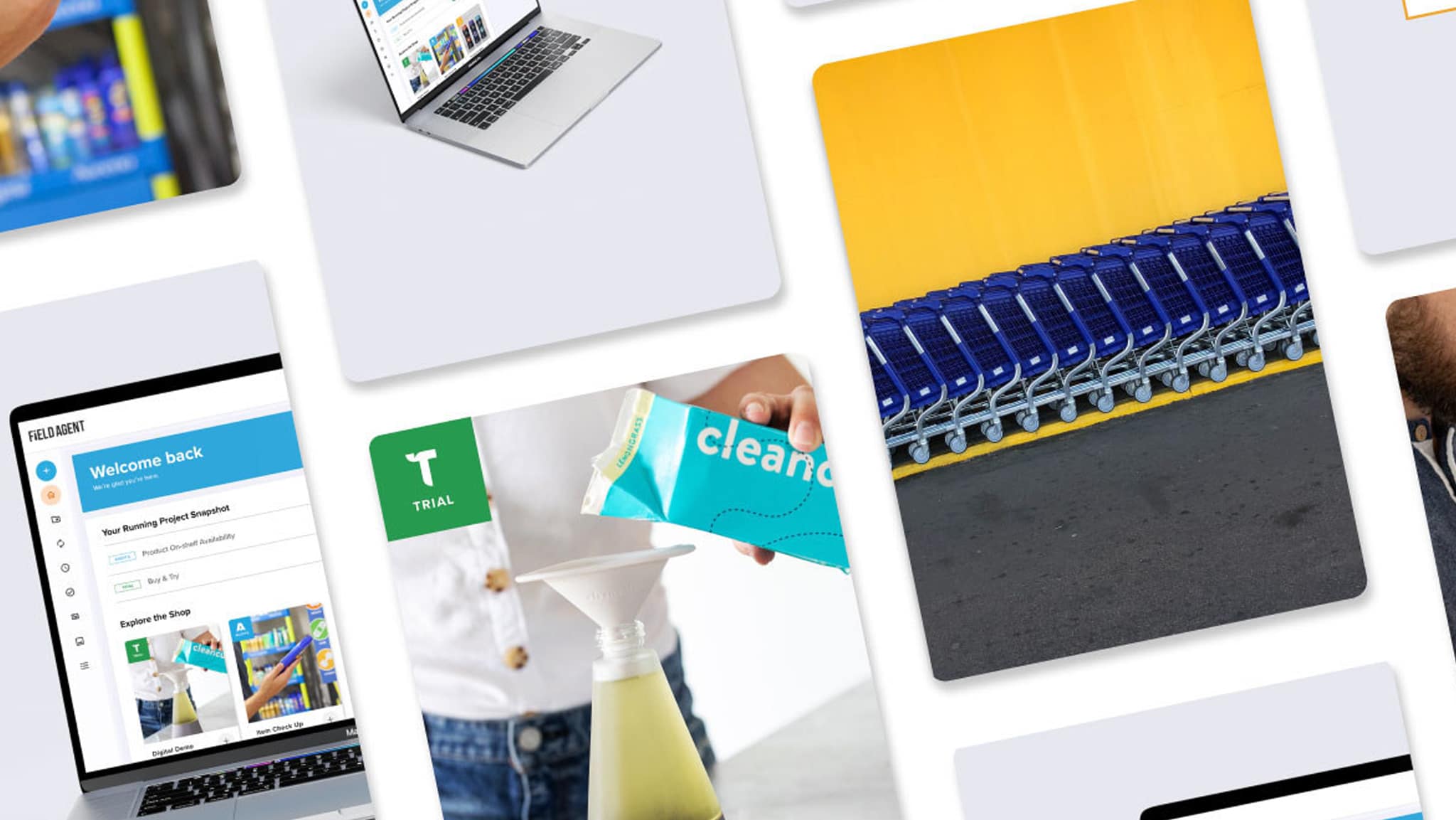 Field Agent, a provider of retail solutions including audits, shopper insights, digital product demos, and online ratings and reviews, announced today the public launch of its new self-service platform.
"Today, we're transforming the way work is done in the retail industry," says Rick West, CEO and co-founder of Field Agent. "With this launch, we're bringing a B2C experience to the B2B world, with faster, cost-effective solutions available to clients without a single phone call."
Field Agent's announcement introduces an intuitive suite of products built to solve a variety of retail challenges. These products connect brands and retailers to shoppers across the country, and each product is scalable across any retail location in the United States.
Through the new self-service platform, clients can access Field Agent's industry-leading research and marketing products, completely on demand. These products range from shopper insights intended to connect clients with the customer experience, to retail audits which provide visibility on in-store execution. The platform also offers marketing solutions, designed to drive trial online and in-store. All of these products are available to any client with a few simple clicks. In the future, new products will be launched regularly through the platform.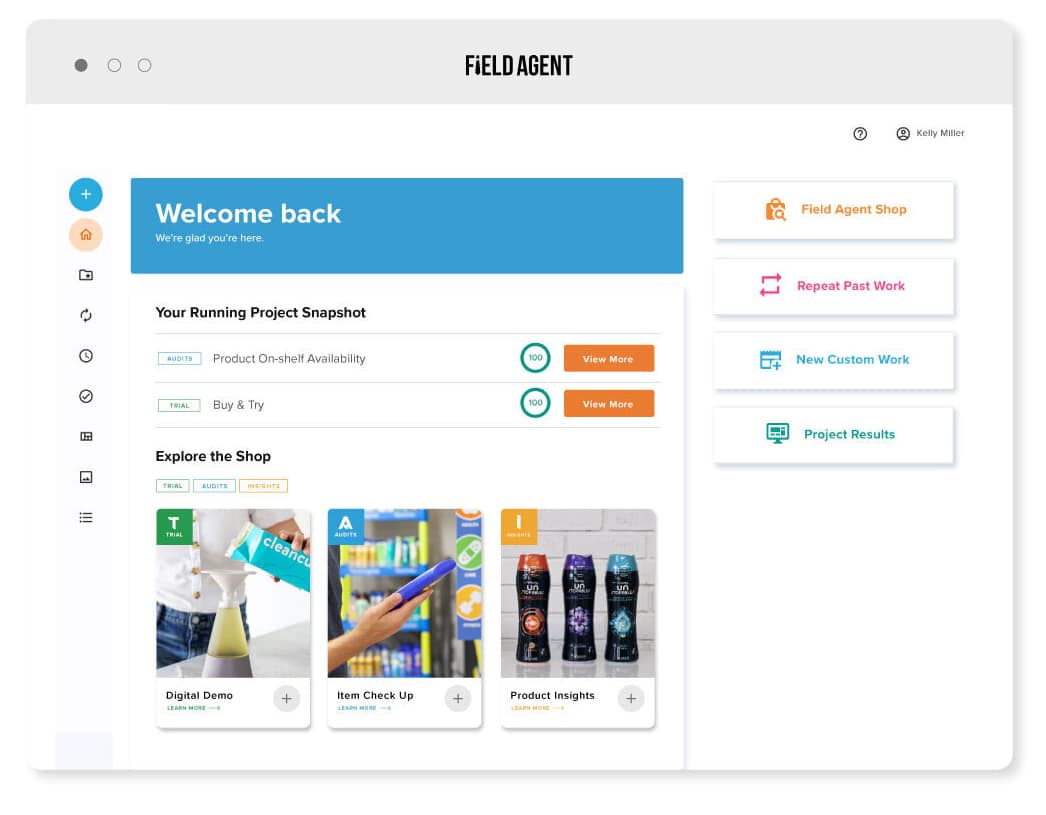 "We've spent ten years listening to our clients and working hard to make our process as efficient as possible," says West. "Our clients can now log into the Field Agent platform and launch a project across thousands of locations, all in under 5 minutes. It's a truly breakthrough technology."
In addition to saving time, the new suite of products offers impressive cost savings as well. "Thanks to the new platform, our clients can now save up to 40% in cost per project," West says.
Since the platform's soft launch earlier this year, clients have enthusiastically praised the new changes.
"It doesn't matter if you are a billion-dollar brand or a $500K start-up, the Field Agent platform is relevant to all brands. The benefits are HUGE!"
Kelly Reilly, CEO, Red Thread Coffee
"I'm excited to utilize the platform as the primary growth engine for many of our emerging brands in 2021!"
Bronica Banks, Director of Shopper Marketing, Anheuser-Busch InBev