Taste Summer with Trader Joes Watermelon & Peach Macarons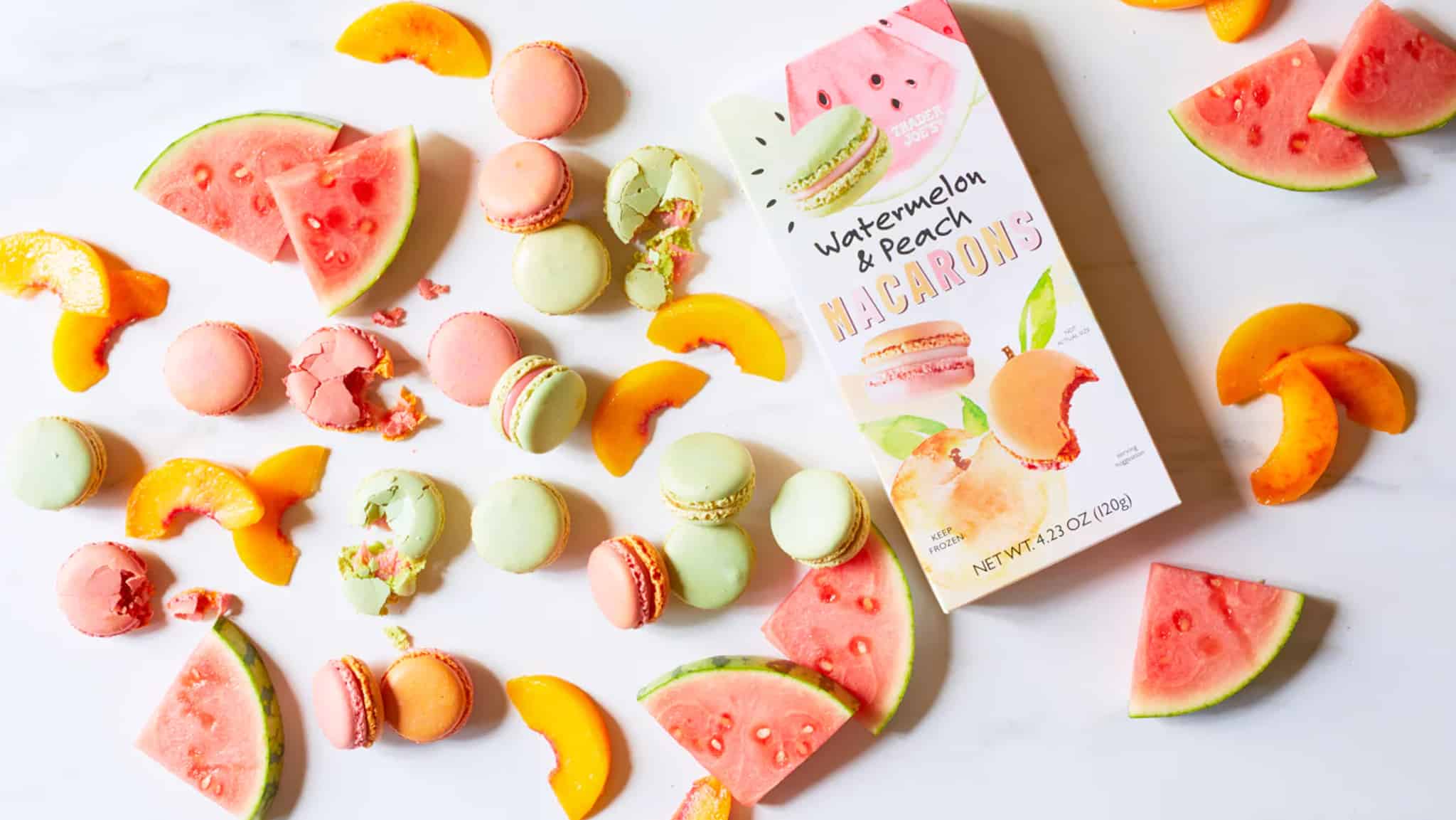 Macarons are uncommonly elegant treats any time of year, but there's something particularly wonderful about enjoying them on a sunny summer's day. That's Trader Joe's Introduces Watermelon & Peach Macarons for the season. Made for the retailer by the same expert bakers in Belgium behind their Valentine's Day-exclusive Heart Shaped Macarons, these sweet, summer-y treats combine the luxurious texture of sweet, meringue-y macarons with two fruits that are practically synonymous with summer: ripe, flavorful peach, and juicy, refreshing watermelon.
Perfect for a summer picnic, afternoon tea, or simply enjoying as a sweet, fruity snack, our picturesquely pastel Watermelon & Peach Macarons pair superlatively well with a cup of hot tea, a frosty glass of lightly flavored mineral water, or a flute of your favorite sparkling wine. They add great visual flair when served alongside a light, tasty sorbet or a plate of sliced fresh fruit, and only require minimal prep before they're ready to eat: simply allow them to sit at room temperature for about one hour before serving.