Endless Flavor from Trader Joe's Grilled Pitted Green Olives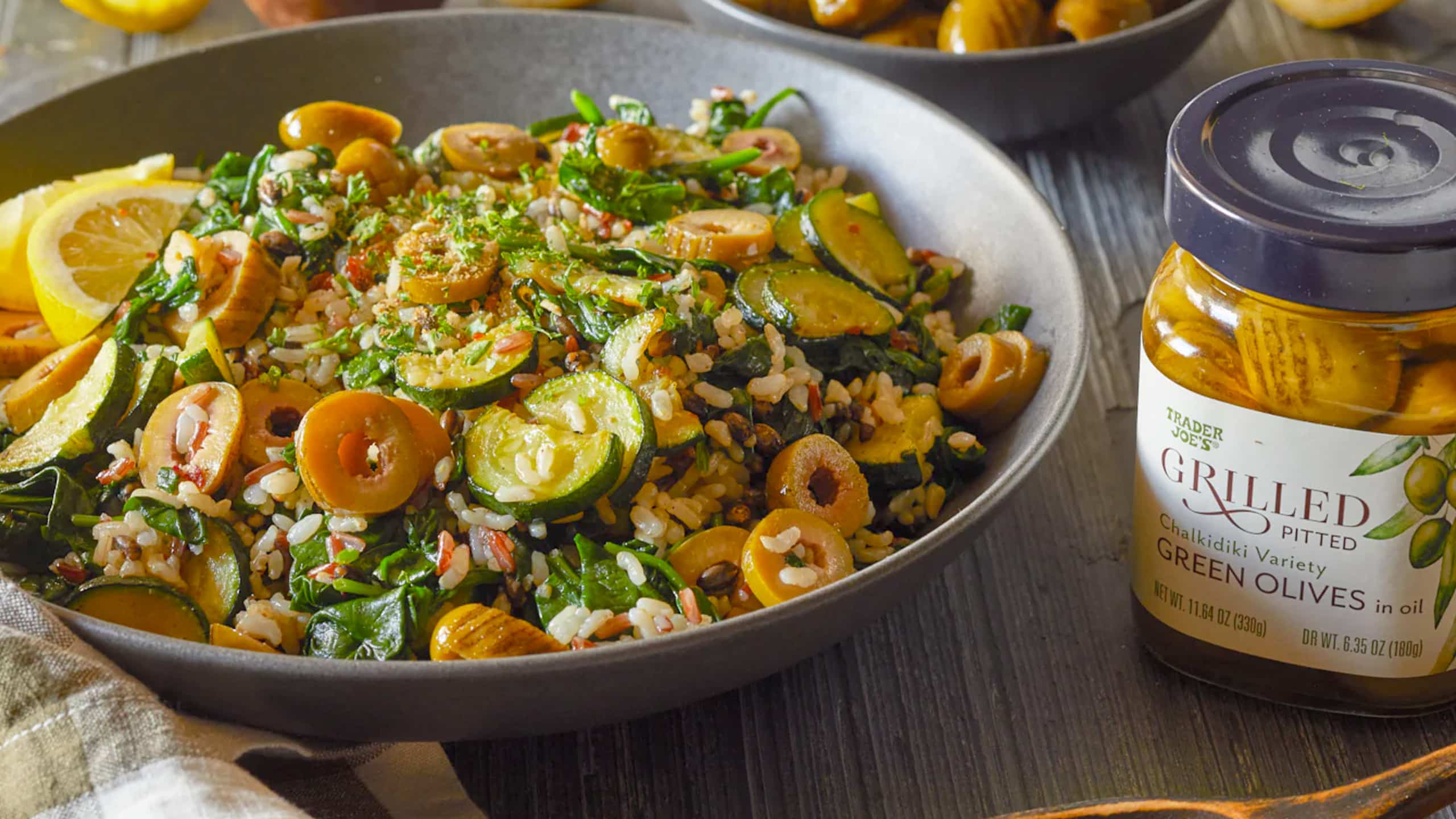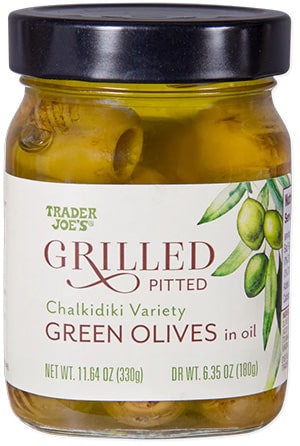 Olives truly are one of the most fascinating fruits on the planet. Depending on the variety, they can have a nearly endless flavor, ranging from peppery to nutty, grassy to tart, and everything in between. Some varieties, like Chalkidiki olives from Greece, have a buttery, savory flavor and firm texture that some describe as "meaty." Here's where things get fascinating: As it turns out, one of the best ways to bring olives with that flavor/texture combo to their fullest expression is to grill them, more or less like you would meat on a skewer. And that's precisely what's been done to Trader Joe's Grilled Pitted Green Olives.
They're made for the retailer by a supplier in Greece, who grows their own Chalkidiki olives in groves right by their packing facilities. After curing the Olives, they pit them, then place them on a hot grill until distinct, lined sear marks develop. These sear marks not only provide a nice bit of texture to each olive, but develop a deep, warm, Maillard reaction-based savoriness, too. A fascinating preparation for an already fascinating fruit, Trader Joe's Grilled Pitted Green Olives are superb as a standalone snack, a great option for garnishing salads, sandwiches, and savory cocktails, and a smart choice for cheese platters, antipasto plates, and charcuterie boards.