Edeka Pours Smoothie To Support Stem Cell Donation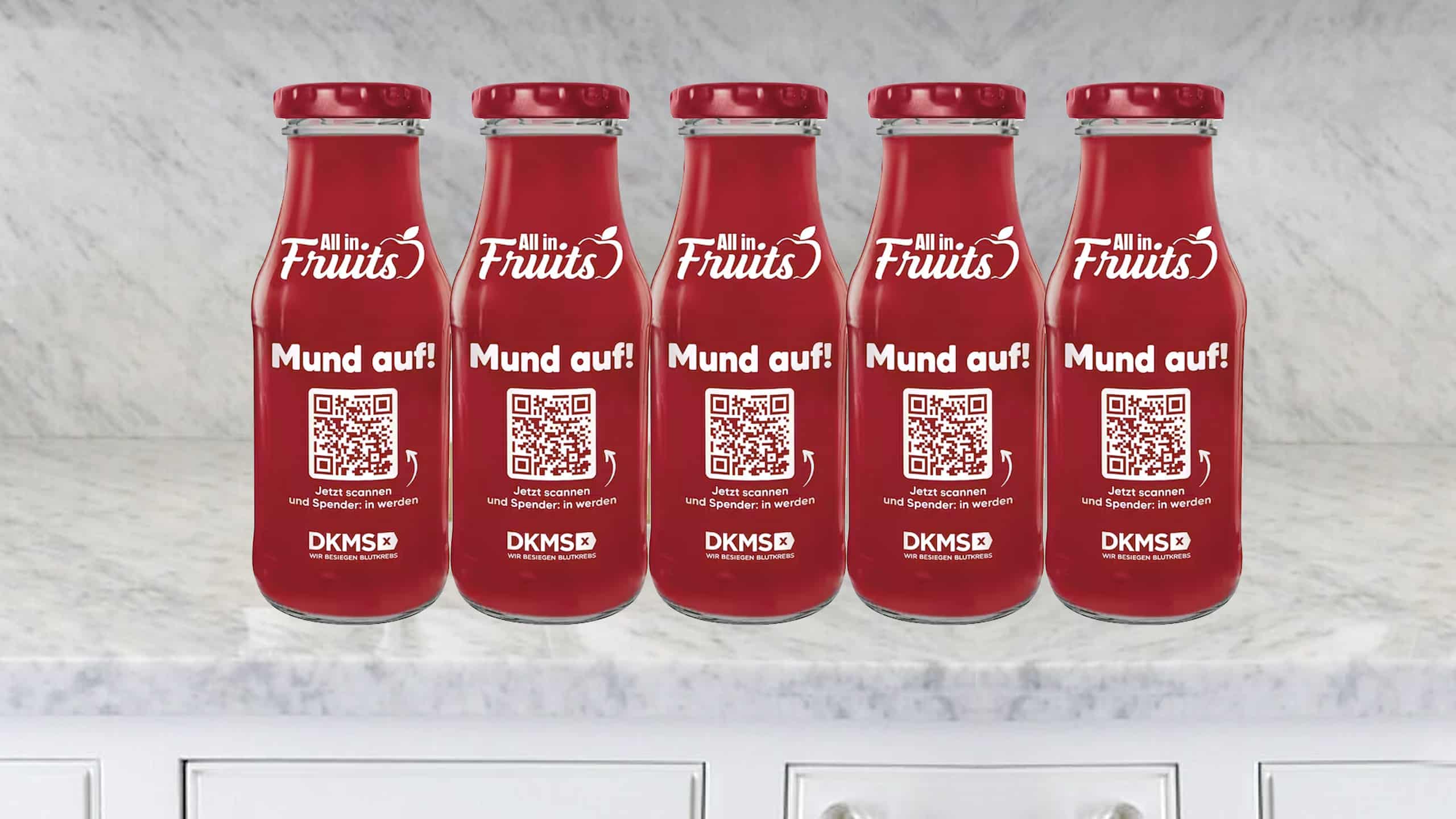 German retailer Edeka has partnered with non-profit organization DKMS to launch the limited-edition Retailer-owned Brand (private brand) All in Fruits 'Mund auf!' smoothie. The goal of the release is to encourage shoppers to participate in stem cell donation. Edeka will donate 10¢ from the sales of each bottle to DKMS to support the registration of donors.
A smoothie that not only tastes really good, but also does good:
With the new All in Fruits Limited Edition "Open your mouth!" the EDEKA association and DKMS are working together to ensure that even more people in Germany register as potential stem cell donors. Especially good: For every smoothie of the limited edition "Mund auf!" sold, the EDEKA association supports the DKMS with 10 cents in their work. Because each new registration costs the organization 40 euros, which are co-financed in this way.
Small bottle, big taste
The new All in Fruits Smoothie is bright red and surprises with a fruity-tart note. Here the acidity of the pineapple meets the sweetness of the banana, while lime provides a tangy freshness kick. A hint of prickly pear and slightly tart aronia berries round off the sour-sweet pleasure.
Like all All in Fruits smoothies, the "Mund auf!" Limited Edition is of course without added sugar or preservatives, but is filled to the brim with 100% fruit and valuable superfoods. And above all: lots of really good taste in the recyclable 250 ml glass bottle.
Become a potential stem cell donor in minutes
Anyone who registers via the QR code on the All in Fruits smoothie bottles and requests a registration set from the DKMS in this way may one day be able to give a second chance at life with a stem cell donation. Because: Every 12 minutes, in Germany alone, someone receives the shock diagnosis of blood cancer – worldwide even every 27 seconds. Each individual registration as a potential stem cell donor increases the chance of survival for people suffering from blood cancer.