Trader Joe's Innovates with Vegan Brioche Loaf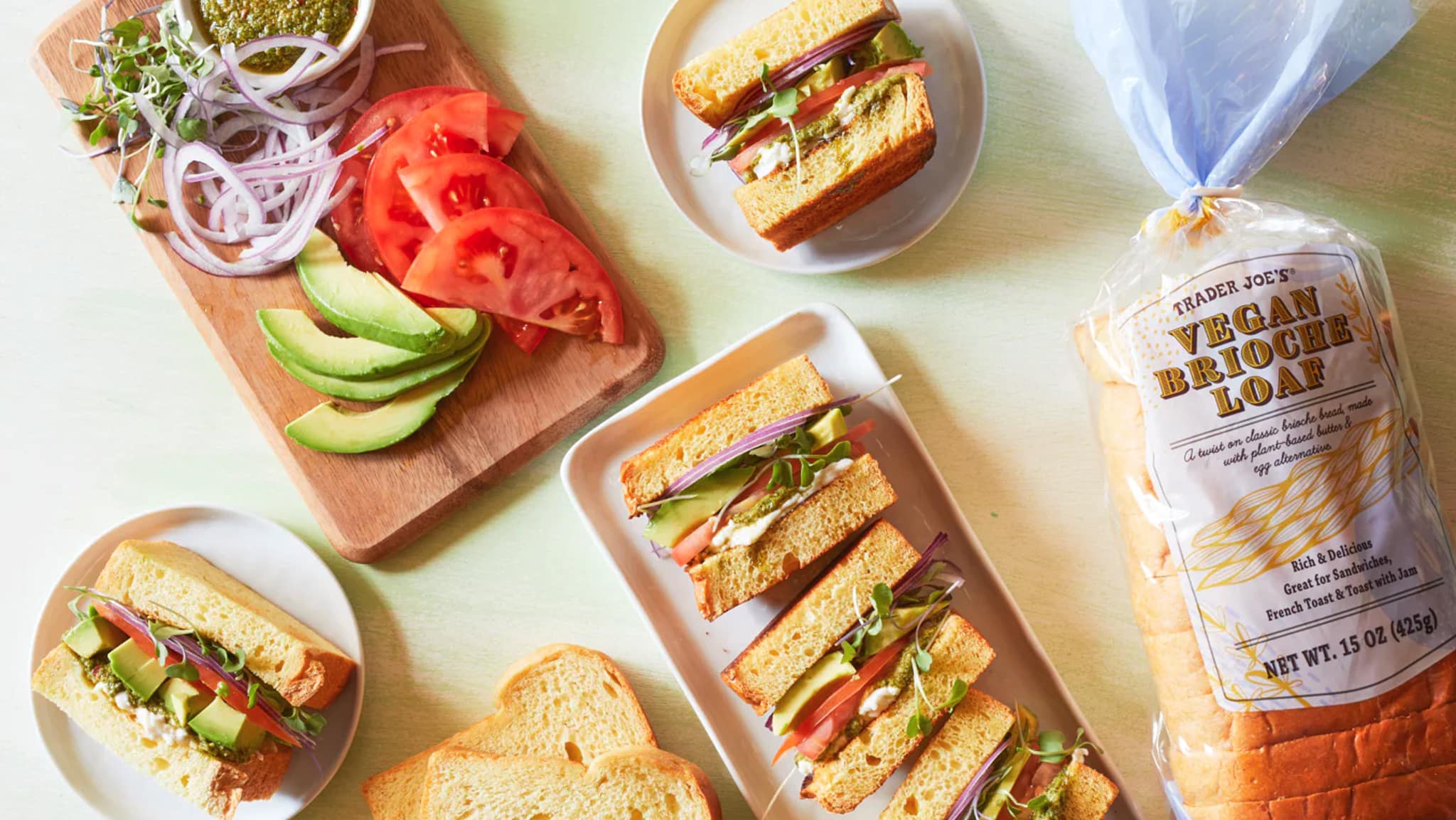 There's a reason that bakers take great pride in their brioche. Rich, fluffy, and full of buttery sweetness, a good brioche is as elegantly delicious to eat as it is tricky to make — and it's even trickier if you're making a totally vegan version. Luckily, Trader Joe's know some of the best bakers in the business, and they've made a pre-sliced, plant- based Vegan Brioche Loaf exclusively for TJ's shoppers, and one that's fit to be the crown jewel of any bakery — vegan or not!
Made with an ingeniously crafted plant-based butter that's derived from a mix of coconut oil, cocoa butter, and sunflower oil, every slice of Trader Joe's Vegan Brioche Loaf is soft and mildly sweet, with just the kind of light and tender crumb texture that brioche is celebrated for. It can be used in any and all applications you'd normally find for sliced bread, including your morning toast or a school lunch sandwich, and also makes a great basis for more advanced treats like French toast, bread pudding, or crunchy homemade croutons.