Misfits Market to present at Velocity Sustainability Summit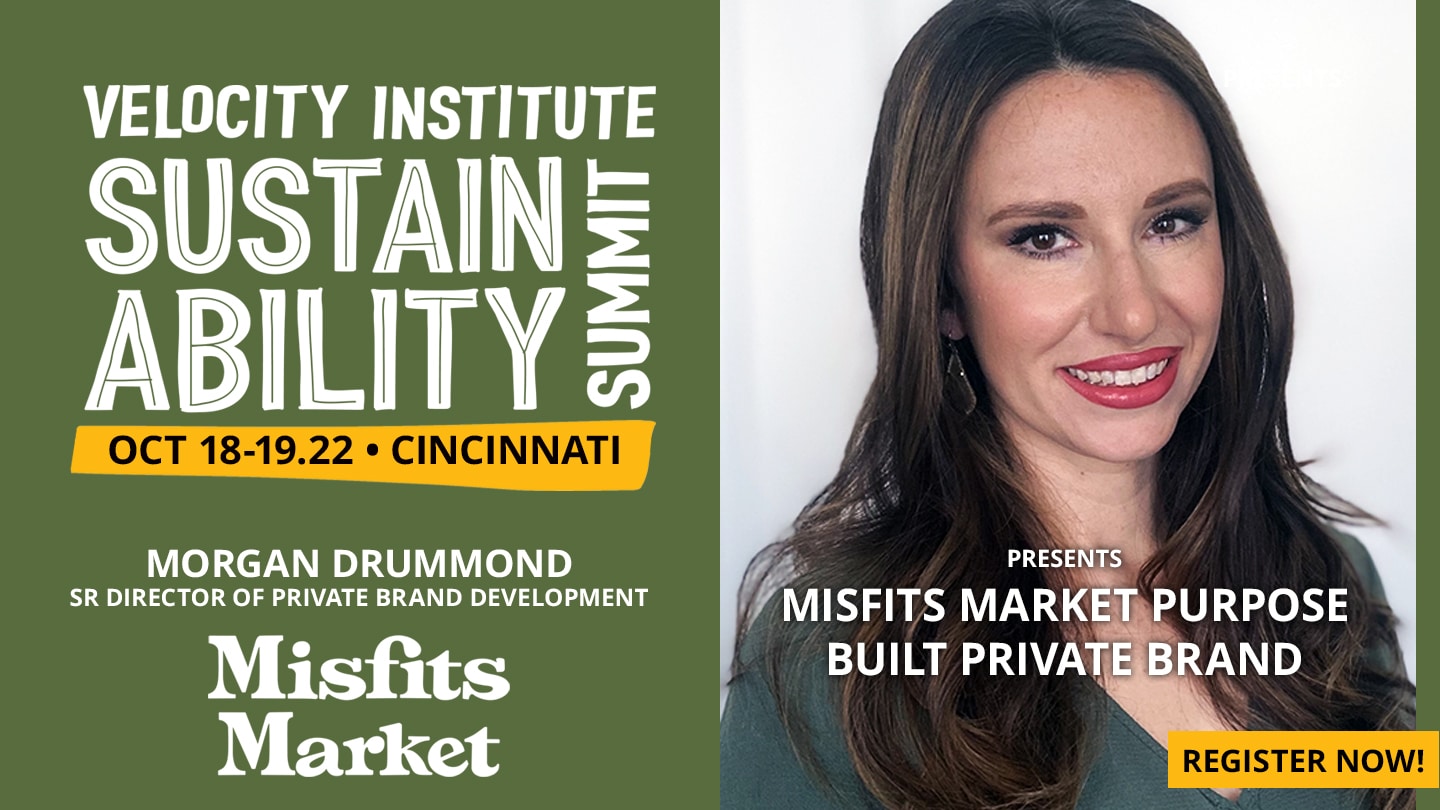 Today we are excited to announce that Morgan Drummond Sr Director of Private Brand Development MISFITS MARKET will take the Velocity Institute Sustainability Summit stage. The groundbreaking event will bring together the Retail Brand (private brand) industry to discuss the role sustainable packaging, ethical/equitable sourcing, and authentic marketing.
This is a can't miss presentation that will demonstrate retail and private brands ability to lead.
Misfits Market Purpose Built Private Brand
A fireside chat with Morgan Drummond, Sr Director of Private Brand Development about the innovative purpose driven online retailer and the role of sustainability in its growing private brand.