Trader Joe's Celebrates Fall with Salted Maple Ice Cream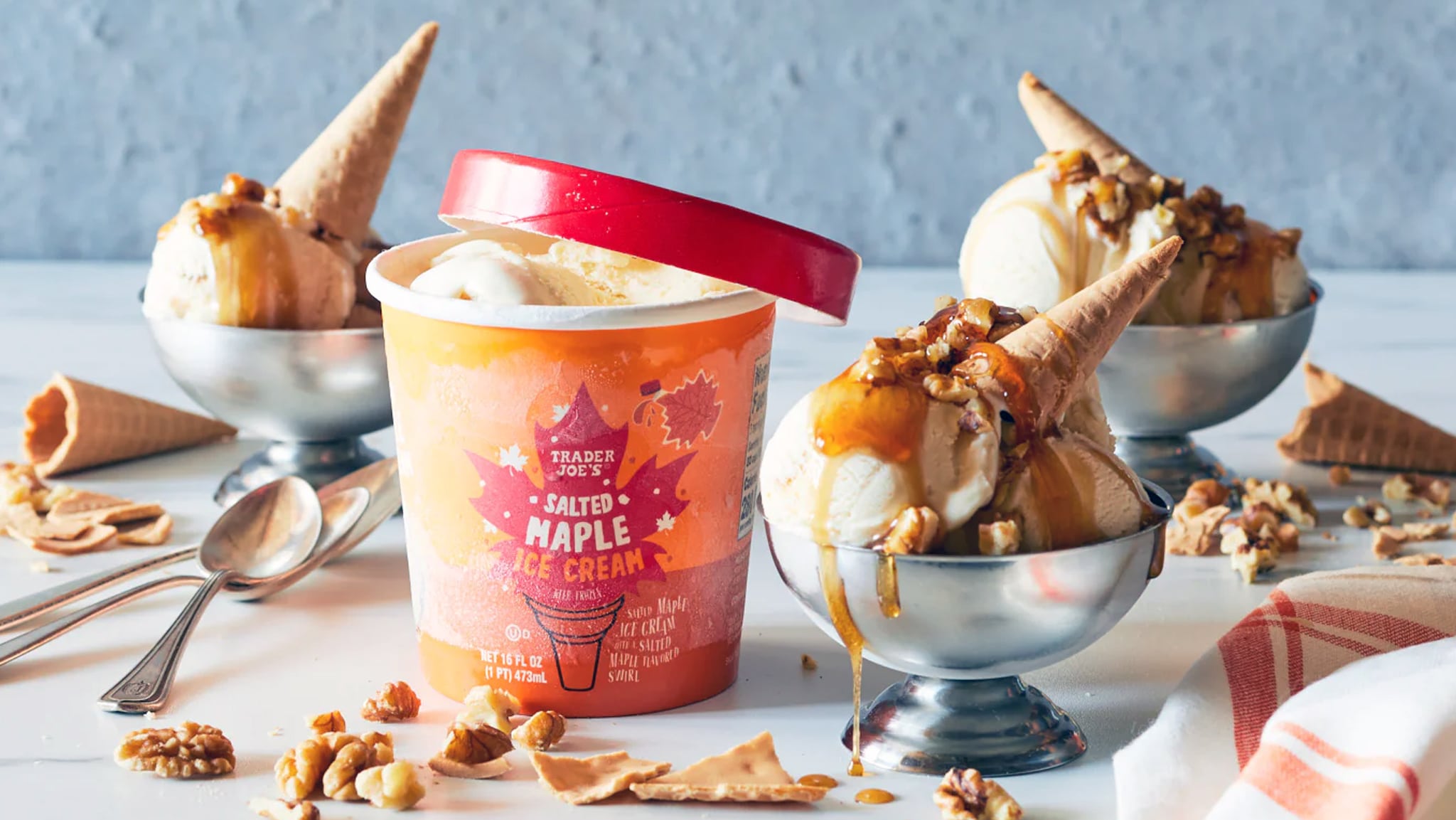 For our latest autumnal indulgence, we're reaching for the freezer. That's because Trader joe's has tapped into a new, limited-edition Retail Brand (private brand) Ice Cream flavor that is sure to become a customer favorite—Salted Maple! Mmmm… mmmaple.
Made by the same supplier responsible for some of the retailers past holiday hits, Trader Joe's Salted Maple Ice Cream is a gloriously thick, decadently creamy, and decidedly rich ice cream flavored with real Maple syrup and balanced with a sprinkle of sea salt. To really elevate its sweet and salty excellence, we've imbued it with a Salted Maple-flavored swirl throughout. We repeat: Mmmm… mmmaple.
This Ice Cream is simply sublime on its own, but try it with a sprinkle of Just the Clusters Maple Pecan Granola Cereal for an extra pop of texture and crunch. Or serve a scoop atop a warm Pumpkin Sticky Toffee Cake.