Trader Joe's Taste of the Season: Pumpkin Cheesecake Croissants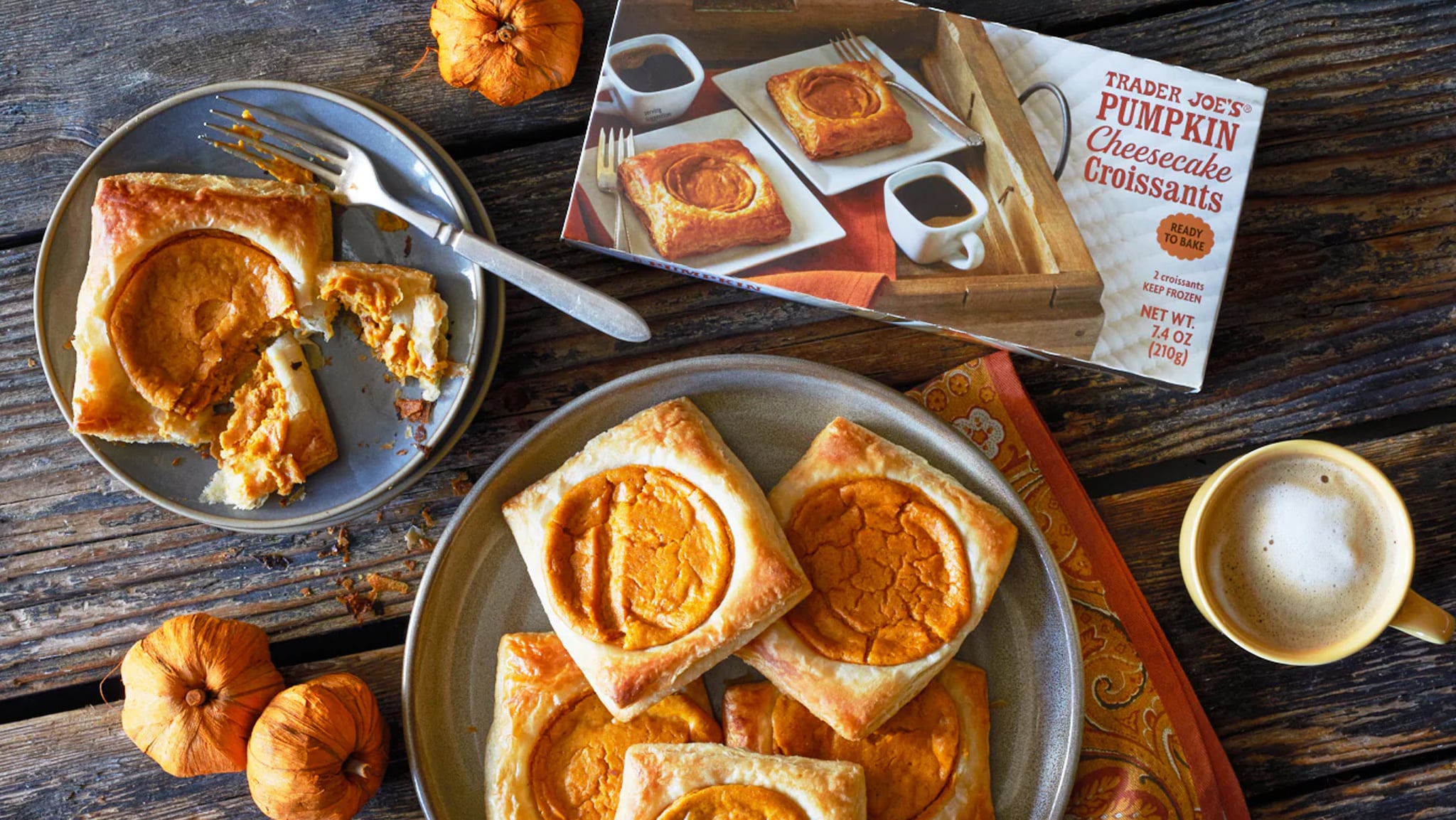 This year's holiday Trader Joe's tasting panel didn't need much convincing to vote an enthusiastic "YES!" on the latest Retail Brand (private brand) Trader Joe's Pumpkin Cheesecake Croissants. Each Croissant starts as a roughly four-inch square of all-butter dough. (Perhaps they are using "croissant" loosely, as these are not traditional, crescent-shaped croissants.) Their supplier tops said square with a scoop of impossibly creamy, cheesecake-inspired filling of cream cheese, pastry cream, velvety pumpkin purée, and a warming blend of cinnamon, cloves, nutmeg, and ginger.
Bake these beauties from frozen (no proofing required!) in a 350°F oven for 25-30 minutes, and you'll be rewarded with warm, flaky, pleasantly sweet Pumpkin Cheesecake Croissants—no trip to a fancy French bakery required.