Wakefern Announces Supplier Innovation Summit Winners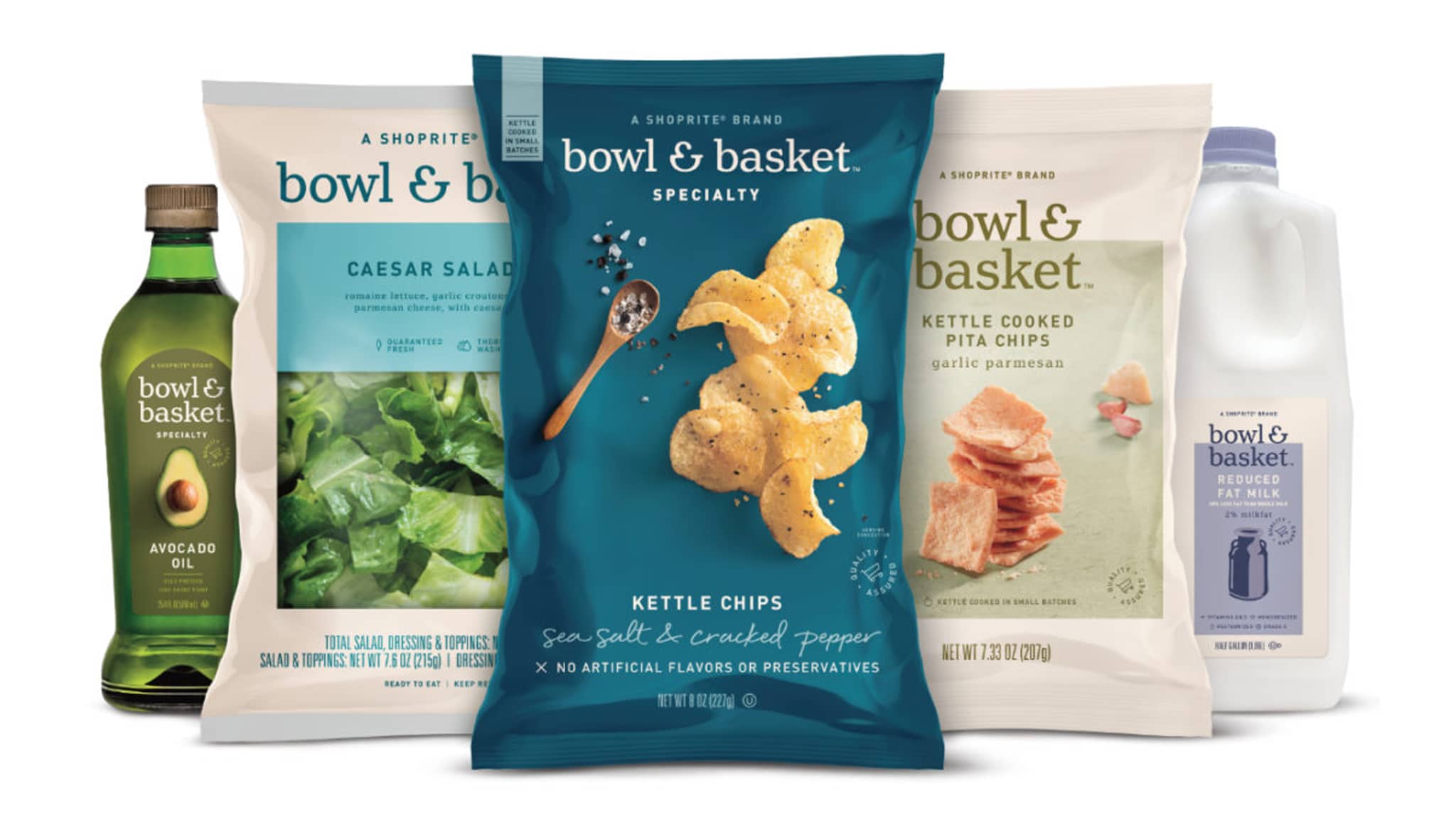 This past week Wakefern Food Corp announced the winners of its first-ever Own Brands Supplier Innovation Summit. The summit, held in July, provided an opportunity for Retail Brand (private brand) manufacturers to present their new and trending food and beverage products for potential inclusion in Wakefern's Vertex award-winning brands Bowl & Basket and Wholesome Pantry. The winners include Delica North America in the candy category, Prana Gourmet Foods for prepared foods, GlutenLibre for frozen appetizers, and The Perfect Bite Company in frozen entrees.
"We are incredibly proud of the teamwork that went into making our very first Own Brands Supplier Innovation Summit such a successful and rewarding endeavor," said Bryant Harris, Chief Merchandising Officer (CMO) at Wakefern. "As a result of the event, we've identified four exciting, innovative food and beverage companies that will expand the on-trend, high-quality offerings of our own brands portfolio."
Wakefern's Own Brands Supplier Innovation Summit launched in March as an open call to private label manufacturers looking to supply the cooperative's popular private label lines, Bowl & Basket and Wholesome Pantry. More than 240 entries, representing over 1,400 products, were submitted and reviewed by Wakefern's category managers.
Finalists were invited to present their products in-person to Wakefern executives at Wakefern's offices in Elizabeth, NJ during the one-day summit. The live event included 15-minute pitch presentations, as well as product samplings, with each product prepared and plated on-site by Wakefern Chef Richard Giacalone and the Wakefern Own Brand Quality Assurance team.
Products were judged by key Wakefern executives, including Chief Merchandising Officer Bryant Harris; Jeff Mondelli, vice president of Grocery, DSD and Specialty Grocery; Catherine Magistrelli, vice president Dairy and Frozen; Pamela Ofri, director of Product Development Operations, Own Brands; Ayana Summerville, product manager Own Brands Grocery, and Courtney Siessel, procurement manager Frozen. The event was hosted by Rebecca Montemarano, Lead Innovation & Marketing Category Manager, who coordinated and organized the event with Robert Jones, Associate Buyer.
The chosen suppliers, slated to see their products appear on store shelves as part of the Bowl & Basket or Wholesome Pantry brand lines by spring 2023, include:
Wakefern's premium brands, Wholesome Pantry, Bowl & Basket, and Paperbird, offer consumers on-trend, high-quality food options at budget-friendly prices. Since its introduction in 2018, the award-winning brands have seen consistent growth throughout the cooperative's retail footprint.