Trader Joe's & the Taste of Spain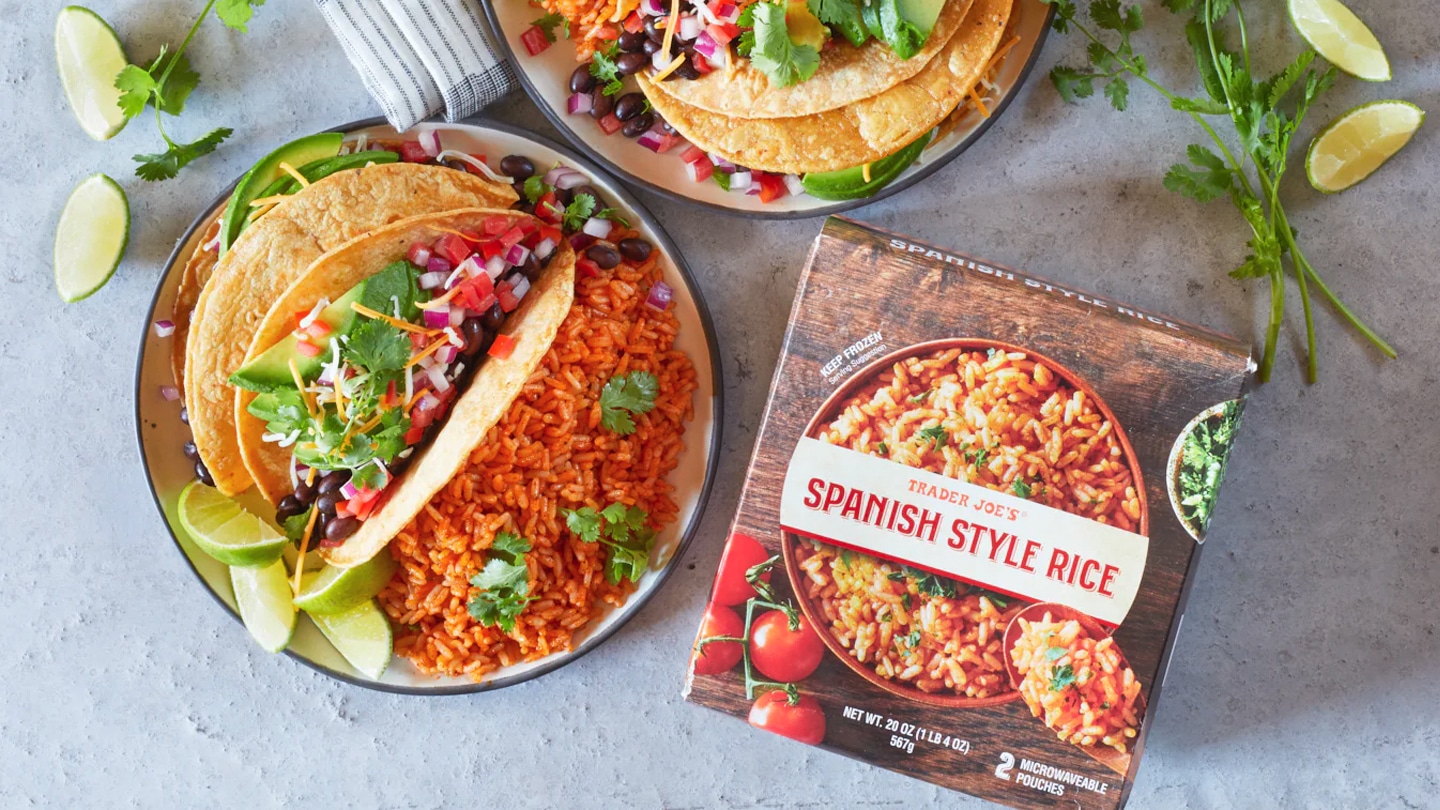 If there's a hall of fame for side dishes, Spanish rice must surely hold a place of honor within it. Also known as Mexican rice or arroz rojo, this delectably savory and richly aromatic dish of skillet-toasted, garlic-and-tomato seasoned, beautifully red-and-yellow-hued rice is a consummate companion for all kinds of entrées, ranging from tacos and enchiladas to grilled seafood and roast chicken. Of course, like any hall-of-fame worthy side, it can be a bit time-consuming to prepare from scratch. That's why Trader Joe's is excited to offer shoppers Spanish Style Rice. Each box contains two pouches of pre-prepared Spanish Style Rice that can go from your freezer to your dinner plate in a manner of minutes.
Seriously, all it takes is about 4½ minutes in the microwave or a little longer in a hot skillet to make two steamy servings of tender, toothsome, perfectly spiced Spanish Style Rice. With all that prep work out of the way, you'll have all the more time to focus on what kind of dish to accessorize with this flavorful, fragrant Rice. We recommend trying it with a sizzling plate of fajitas, featuring our Pollo Asado, a couple of crispy Black Bean & Cheese Taquitos alongside your favorite refried beans with crumbled Cotija, or a Citrusy Garlic seasoned piece of salmon.