Get Salty with Trader Joe's Portuguese Flor de Sal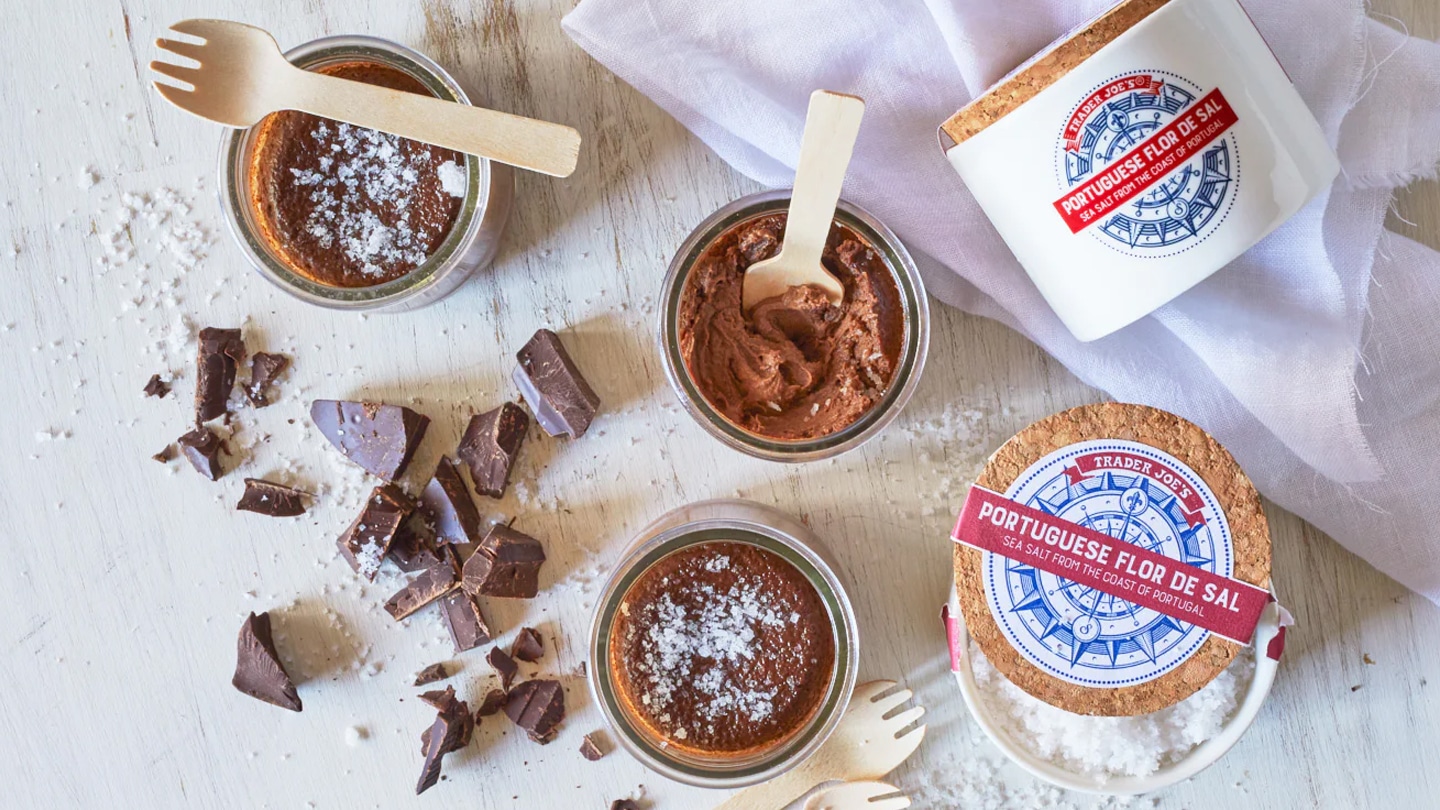 Similar to its French equivalent, Fleur de Sel, Trader Joe's Portuguese Flor de Sal is collected by hand, from a thin layer of salt crystals that form on the surface of the sea—it's a gentle process, unlike traditional sea salt harvesting methods that use machines. The Salt crystals are small, delicate, and flaky— the name means salt flower in Portuguese. This Salt contains more moisture than traditional sea salt. It's preserved in a ceramic crock and topped with a cork lid, which helps protect the crystals and keep them from drying out—it's a terrific vessel that makes this salt tremendously giftable, and also offers countless re-use options once you've enjoyed the contents.
Portuguese Flor de Sal can season all the dishes on your holiday table. It is especially nice as a finishing salt, atop a steak, buttery potatoes—really, you can enjoy it just about anywhere calling for good salt. To really highlight its exceptional, clean flavor, try adding a sprinkle of Flor de Sal to your desserts—it can heighten chocolate notes and help balance the sweetness. Plus, it adds a lovely crunchy texture.