Celebrate the Holidays with Trader Joe's Boozy Macarons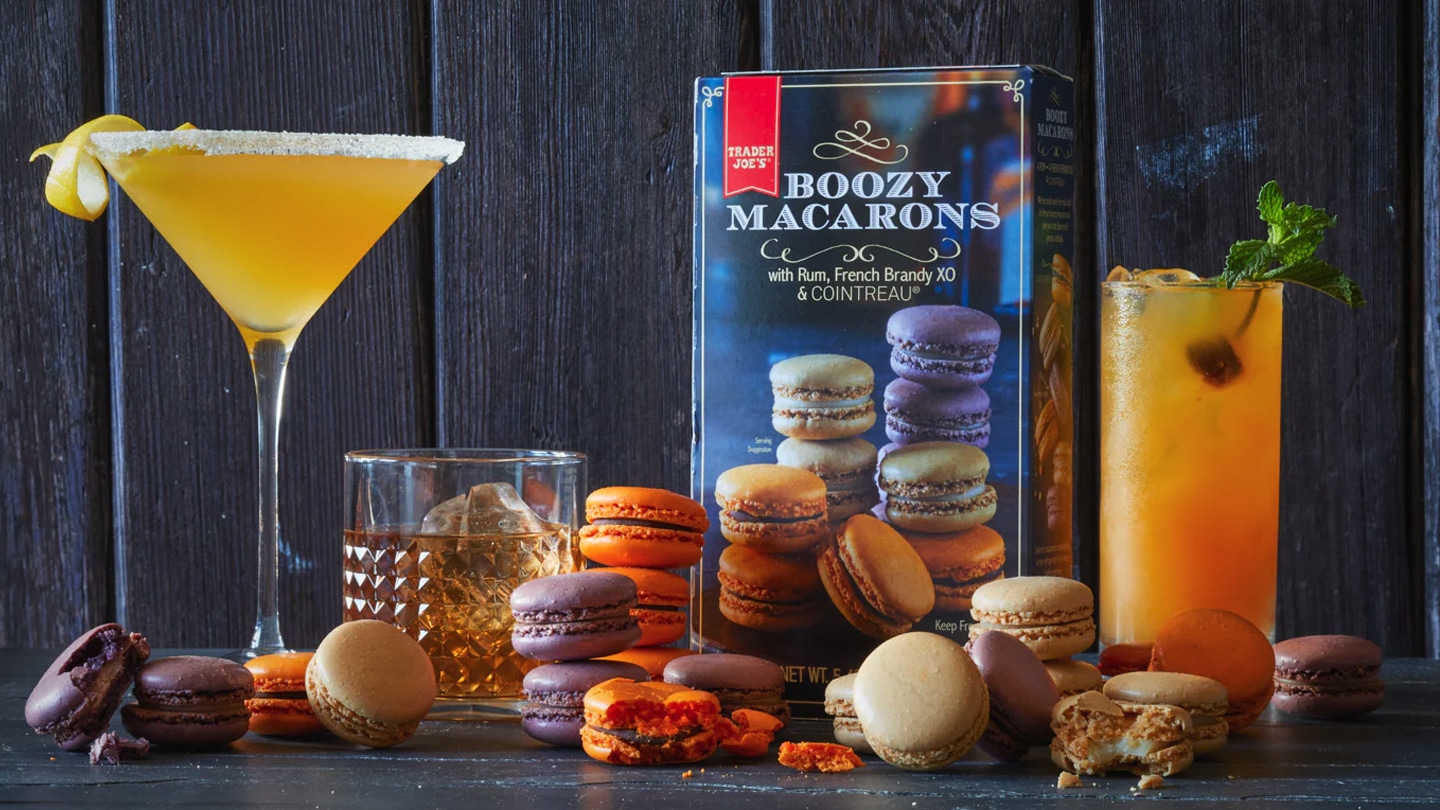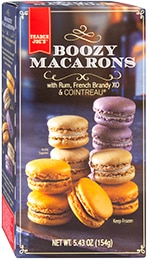 Not since Dickens' A Christmas Carol have three spirits had such an impact on the holiday season! Combining the elegantly light and pillowy texture of a Parisian-style macaron with the rich, full flavors of premium rum, French XO brandy, and Cointreau triple sec liqueur, Trader Joe's Boozy Macarons come from a supplier in France who specializes in fun, festively flavored macarons, just like these. For each of the three distinct flavors, they add a bit of the respective spirit directly into the batter, so that every bite is a little like a cocktail in crisp, chewy, sandwich cookie form.
A great, grown-up dessert for holiday feasts, New Year's festivities, or winter get-togethers of all kinds, our Boozy Macarons can be enjoyed totally on their own, paired up with mixed drinks that share their featured flavor, or served alongside other sweets to create complementary, cocktail-inspired combinations. Try the crème-colored rum Macarons with our Fleur de Sel Caramels to evoke a hot buttered rum, the violet XO brandy Macarons with our Lemon Bars for a brandy sour, or the orange Cointreau Macarons with Nantucket Style Cranberry Pie for a cosmopolitan.