Albert Heijn wins Healthy Innovation Award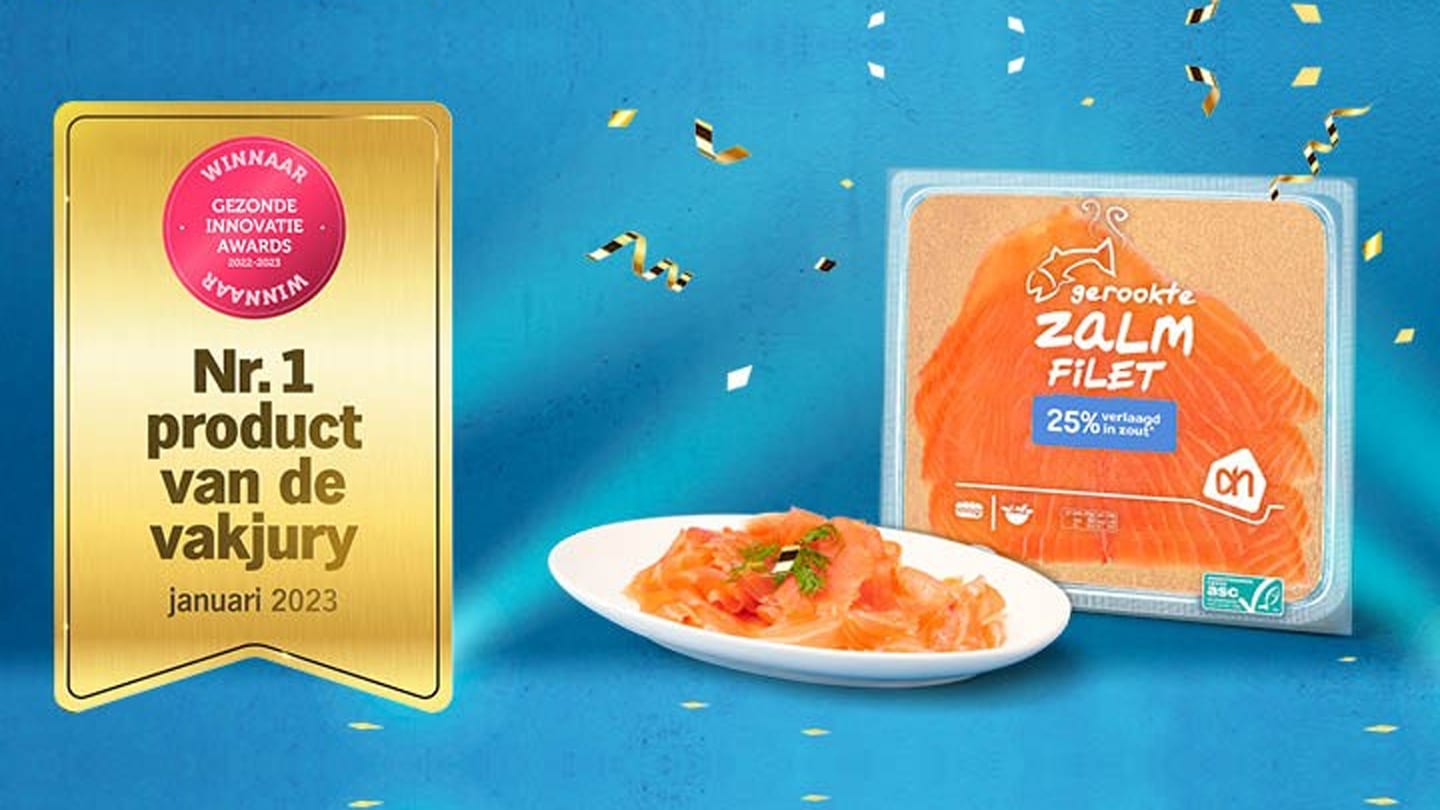 Dutch retailer Albert Heijn's Retail-owned Brand (private brand) Smoked Salmon with 25% less salt came first in the prize of the jury at the Healthy Innovation Awards. The smoked salmon was unanimously chosen as the winner because the product makes a strong contribution to health awareness and healthier choices, according to the jury. The smoked salmon with less salt has already won prizes in the 'best product of the year' election.
The prize is a nice confirmation of the steps that Albert Heijn is taking to improve products and to make healthier choices easier. Albert Heijn is constantly looking for ways to reduce the amount of sugar, salt and saturated fat and to increase the amount of fiber. This fits in with the ambition to ensure that a healthier lifestyle is within everyone's reach.
The Healthy Innovation Awards, organized by Foodlog and Foodpersonality, are a compliment for products and initiatives that contribute to a healthier eating pattern.