Trader Joe's Shakes it up with Ketchup Flavored Sprinkle Seasoning Blend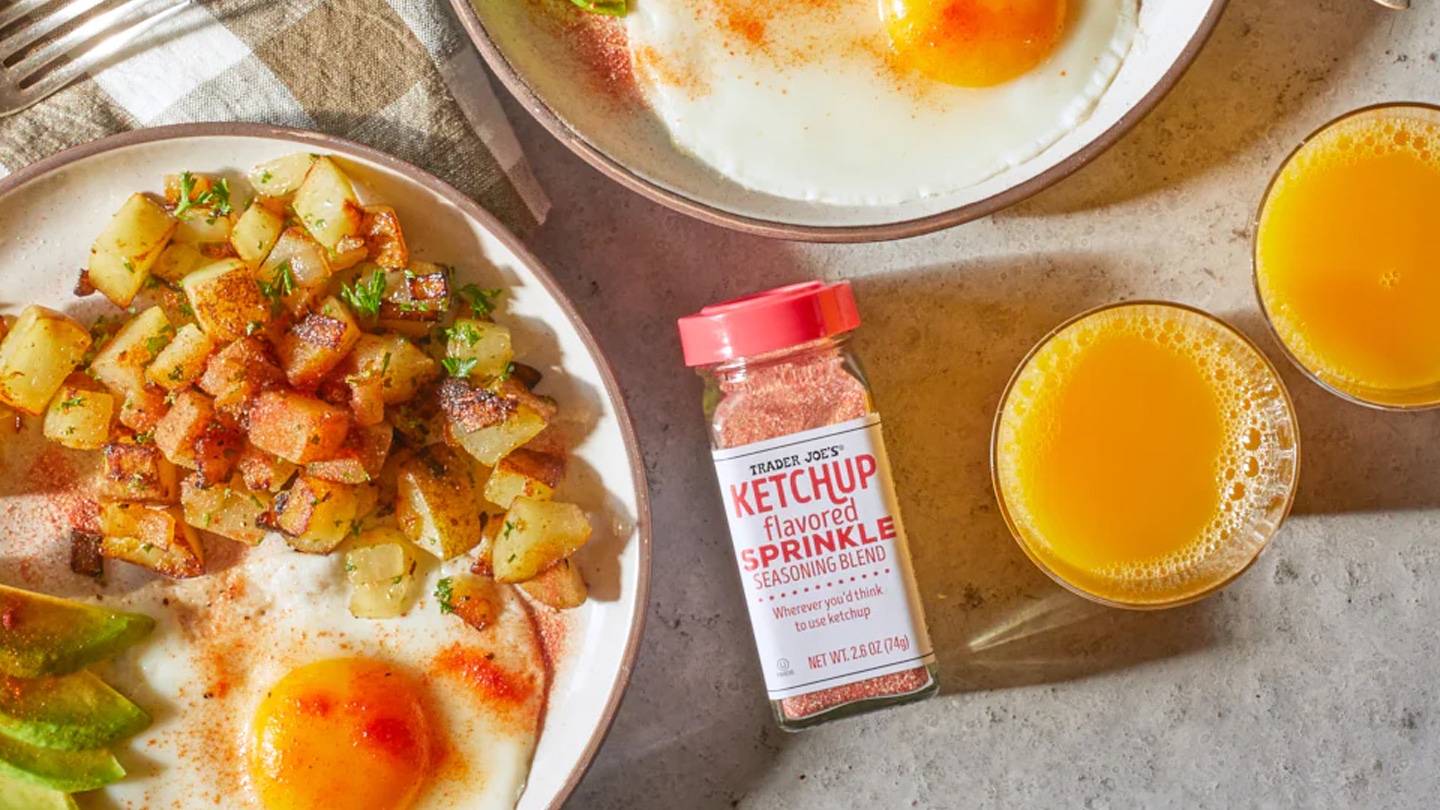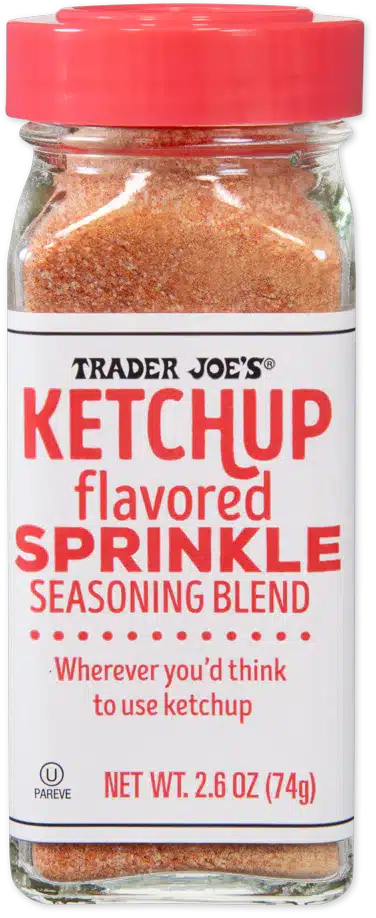 Over the last few years, Trader Joe's has added to its innovation credentials with new and exciting spice blends that are changing the way America cooks and eats. The list is long: Everything but the Bagel Sesame Seasoning, 21 Seasoning Salute, South African Smoke, Mushroom and Company Multipurpose Umami Seasoning Blend, and Everything but the Elote just to name a few.
The retailer's latest taste innovation is inspired by America's favorite condiment – Ketchup. It is so much more than just a sauce—at this point in its long, storied history, it's practically the Platonic ideal of condiments. Vastly versatile and proudly unpretentious, we're so inspired by ketchup's ample applicability that we couldn't help but wonder if there was a way to take it even further. And so we asked ourselves: what would an even more convenient ketchup look like? What if it could be administered evenly over roasted veggies without getting messy, tossed with warm french fries without getting them soggy, or easily included in dry rubs and salt blends? The answer is Trader Joe's Ketchup Flavored Sprinkle.
Made with a base of tomato powder, kosher salt, and sugar, this terrifically tomato-y Seasoning Blend brings the bright, sweet, and ever-so-slightly umami flavor of Ketchup to anything you can Sprinkle it over. Just like its namesake inspiration, it adds a delightful zing of flavor to all kinds of snacks, like our Waffle Cut Fries or Sweet Potato Frites. Unlike standard ketchup, however, this Sprinkle is decidedly dry, making it an ideal option for seasoning eggs, sandwiches, barbecue, or anything else where preserving the balance of moisture is paramount. Sprinkle on, ketchup fans! Sprinkle on.