IGA Goes Nuts with Expanded Range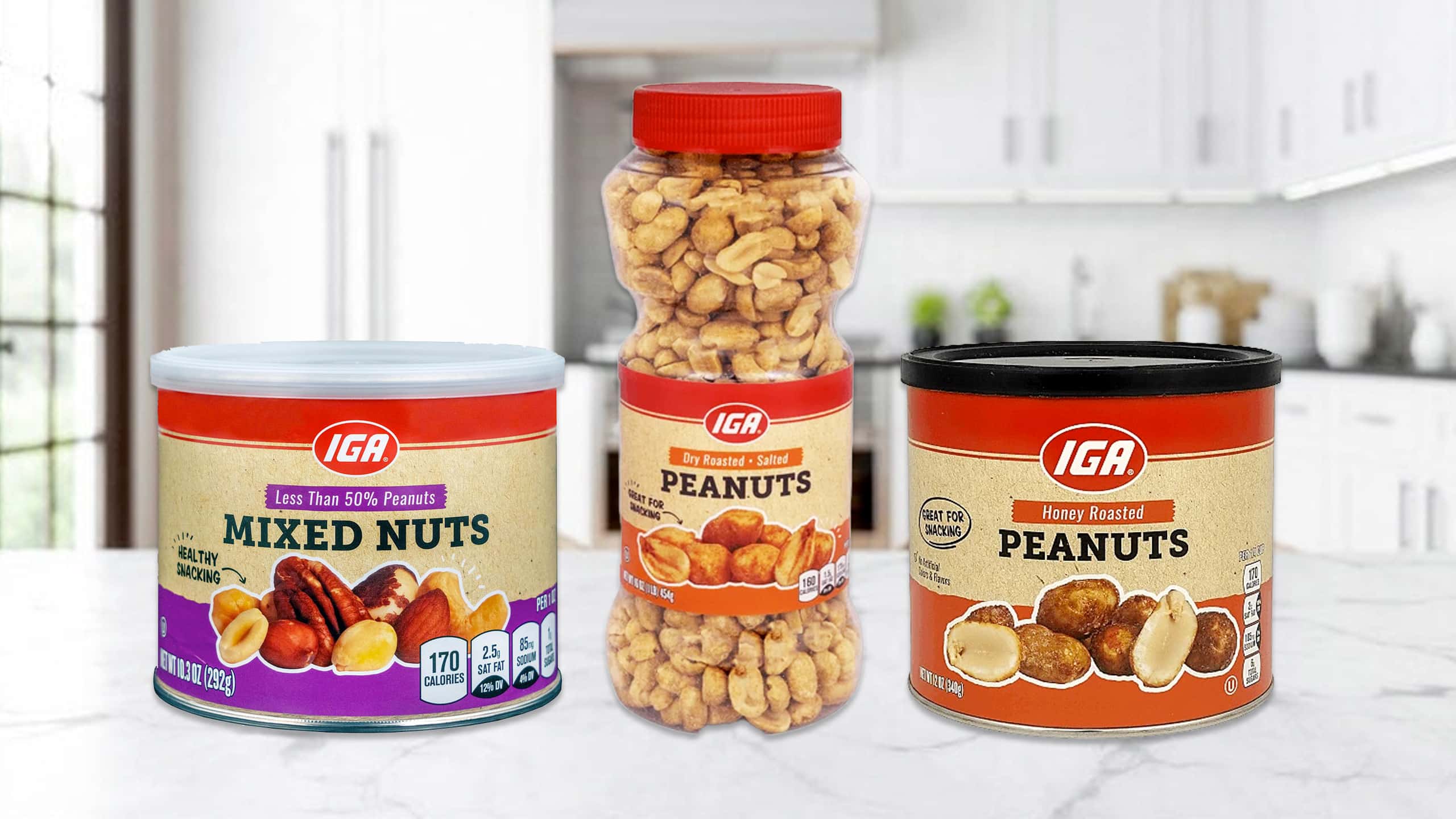 The largest independent grocery chain in the world, IGA's has launched a new Retailer-owned Brand (private brand) of snack nuts that include almonds, cashews, mixed nuts, and peanuts.
"I'm thrilled about our new line of snack nut varieties; we have carefully selected a range of delicious flavors that will delight our customers' taste buds. What's more, these snacks come in convenient and portable containers, making them perfect for on-the-go enjoyment. And the best part is, they offer a healthy snacking option that everyone can enjoy guilt-free, said Dan Muller, senior director of IGA Exclusive Brands.
The expanded range includes:
Honey dry-roasted peanuts. 16 oz. can
Honey-roasted peanuts – 16 oz. jar
Lightly salted Cashews halves & pieces – 8 oz. can
Lightly salted Dry-roasted peanuts – 16 oz. jar
Mixed nuts – 10.3 oz. can
Salted Roasted Almonds – 10.25 oz. container.