H-E-B introduces two new home décor ranges with Home by H-E-B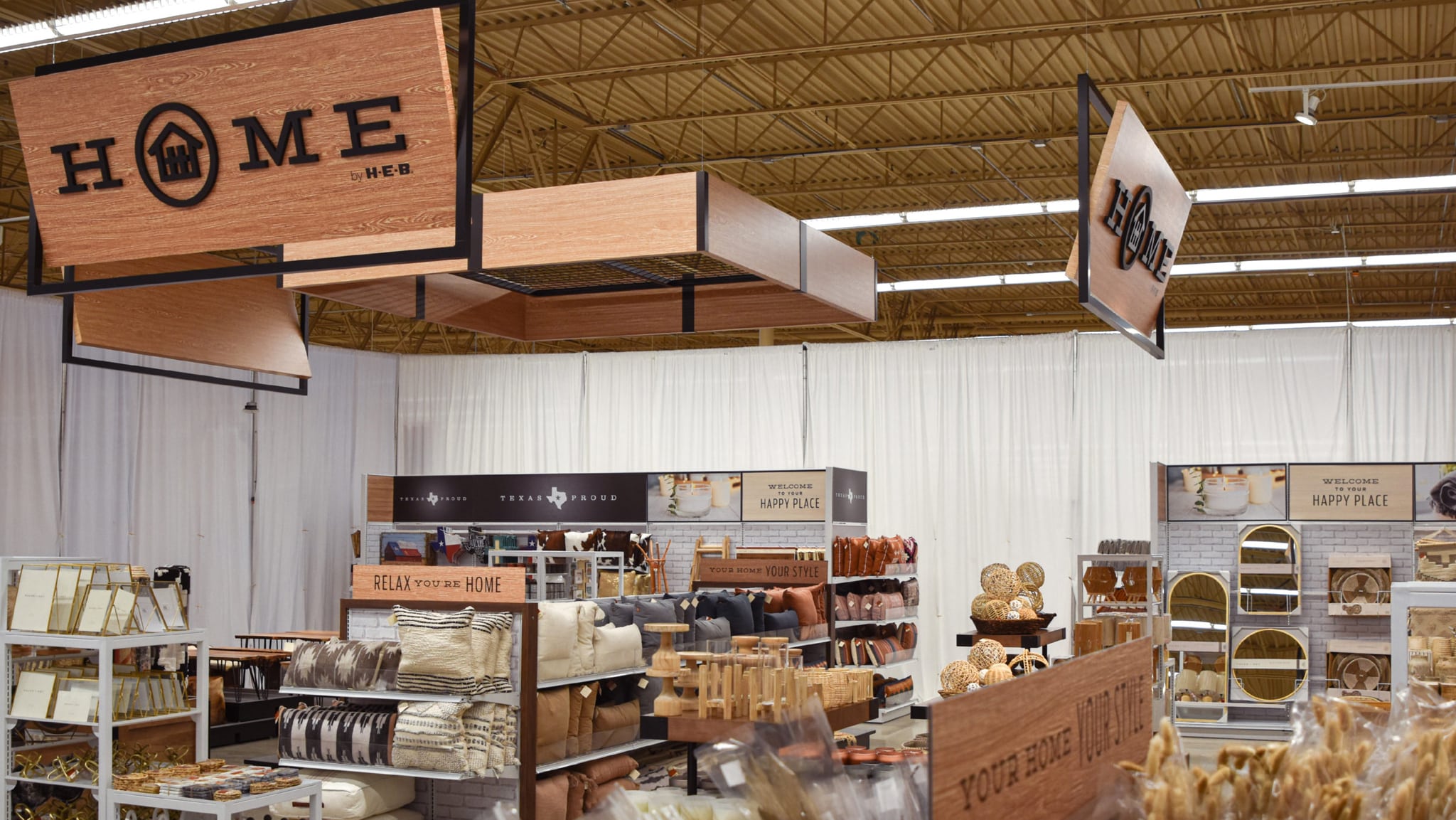 H-E-B has introduced two new product lines that will bring comfort and style into homes across Texas. As part of the retailer's new Home by H-E-B department, the Haven + Key and Texas Proud home décor collections have started to roll out in H-E-B stores across the state.
The Haven + Key and Texas Proud collections offer hundreds of items for every room in the home that include timeless woven textiles, inspiring décor, and versatile furniture and accent pieces. These thoughtful collections are currently available at five H-E-B stores located in Brownsville, Burleson, Corpus Christi, New Braunfels, and San Antonio. H-E-B expects to introduce Home by H-E-B departments in 25 stores across Texas this year.
"At H-E-B, we're always looking for ways to offer an unique, quality shopping experience, and Home by H-E-B is another way we're able to better meet the needs of Texans," said Sabina Israelian-Garcia, H-E-B Group Vice President of General Merchandise, Drug Store and Beauty.


Under the Haven + Key line, customers can find modern, signature styles that create inviting and cozy spaces filled with artfully designed pieces that stand up to everyday use. The collection will include items from mirrors, candles, and toss pillows, to kitchen textiles, rugs, throw blankets and pre-assembled furniture such as accent chairs made with 100 percent leather. Haven + Key is filled with classic treasures and eclectic décor that showcase sleek silhouettes, rich textures, and versatile color palates
The Texas Proud collection will celebrate the bold and distinctive style of Texas, bringing home the iconic spirit of the Lone Star State. The line will feature items such as wood and antler art, leather goods, cowhide benches and candles.
Generally, Home by H-E-B departments will vary in size and layout and product selection will be tailored to each location. To stay on trend, both collections will have assortments that will be updated throughout the year. Many new and renovated stores will feature Home by H-E-B departments, including the new stores in Frisco and Plano, which are slated to open in the DFW area later this year. The first Home by H-E-B department opened at the new H-E-B store in New Braunfels in April.
With Home by H-E-B, the retailer continues to expand its product offerings beyond food and household items, joining brands such as H-E-B Kitchen & Table, KODI, Mia's Mirror and others.