Target Adds Good & Gather Baby and Good & Gather Toddler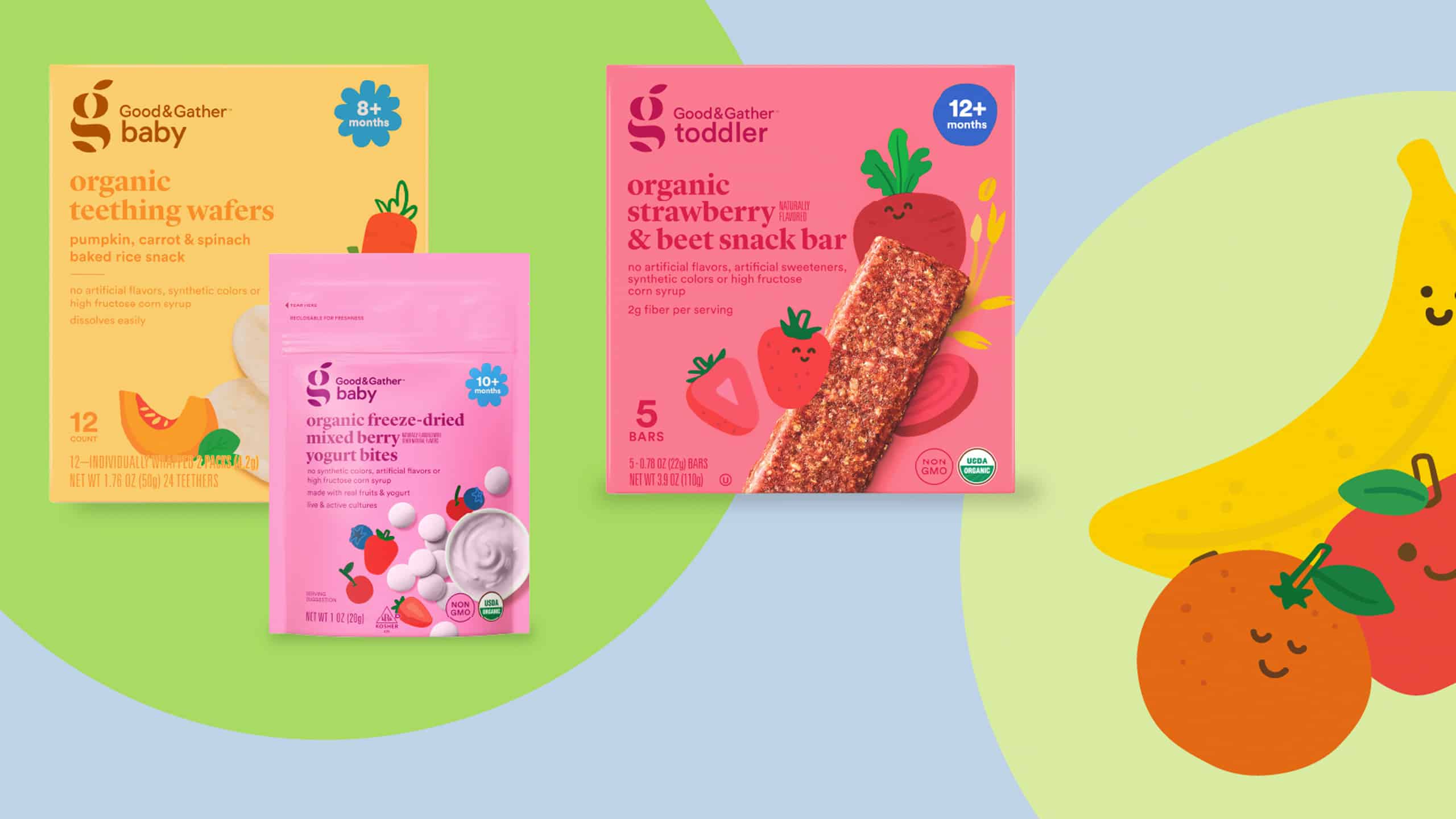 Minneapolis-based Target tested and tasted and brought the high quality, great flavor, and incredible value of Good & Gather to babies and toddlers. Introducing Good & Gather Baby and Good & Gather Toddler — an exclusive line of wholesome, affordable items created especially for babies and toddlers. With most items under $5, plus a variety of delicious ingredient combos (think: strawberries and beets; apples, cinnamon, and spinach; and more), it's a win for parents and little ones.
"For generations, parents have turned to Target to help them care for their children — and I'm excited that we're building on that legacy in food and beverage with the launch of Good & Gather Baby and Good & Gather Toddler," says Rick Gomez, chief food and beverage officer, Target. "For little ones, these products are delicious. And parents will love that they are made with quality ingredients, are incredibly affordable and are designed with the developmental stages of their babies and toddlers in mind."
High quality, great taste
All Good & Gather products are made without artificial flavors, synthetic colors, artificial sweeteners and high fructose corn syrup. We know how much it matters to give little ones great-tasting and affordable food. So it made perfect sense to extend the high-quality deliciousness of Good & Gather to baby and toddler foods.
Target's team of food and culinary scientists worked together to craft recipes that bring affordable joy straight to the table. A big part of the process? Understanding the tastes and textures little ones will love that also meet their evolving needs. The items are specifically designed for babies and toddlers as they advance through different stages, and a money-back guarantee backs all items.
Ready … set … go
The teethers, yogurt bites, bars and biscuits are designed to make feeding little ones simple and convenient, whether at home or on the go. And they're all clearly labeled to make it quick and easy to help parents find the right, developmentally appropriate snack for their baby or toddler. (Teething wafers? 8 months+. Freeze-dried yogurt bites? 10 months+.)
The Good & Gather Baby and Good & Gather Toddler range is now available in Target stores and Target.com.