TreeHouse Foods Reports Second Quarter 2022 Results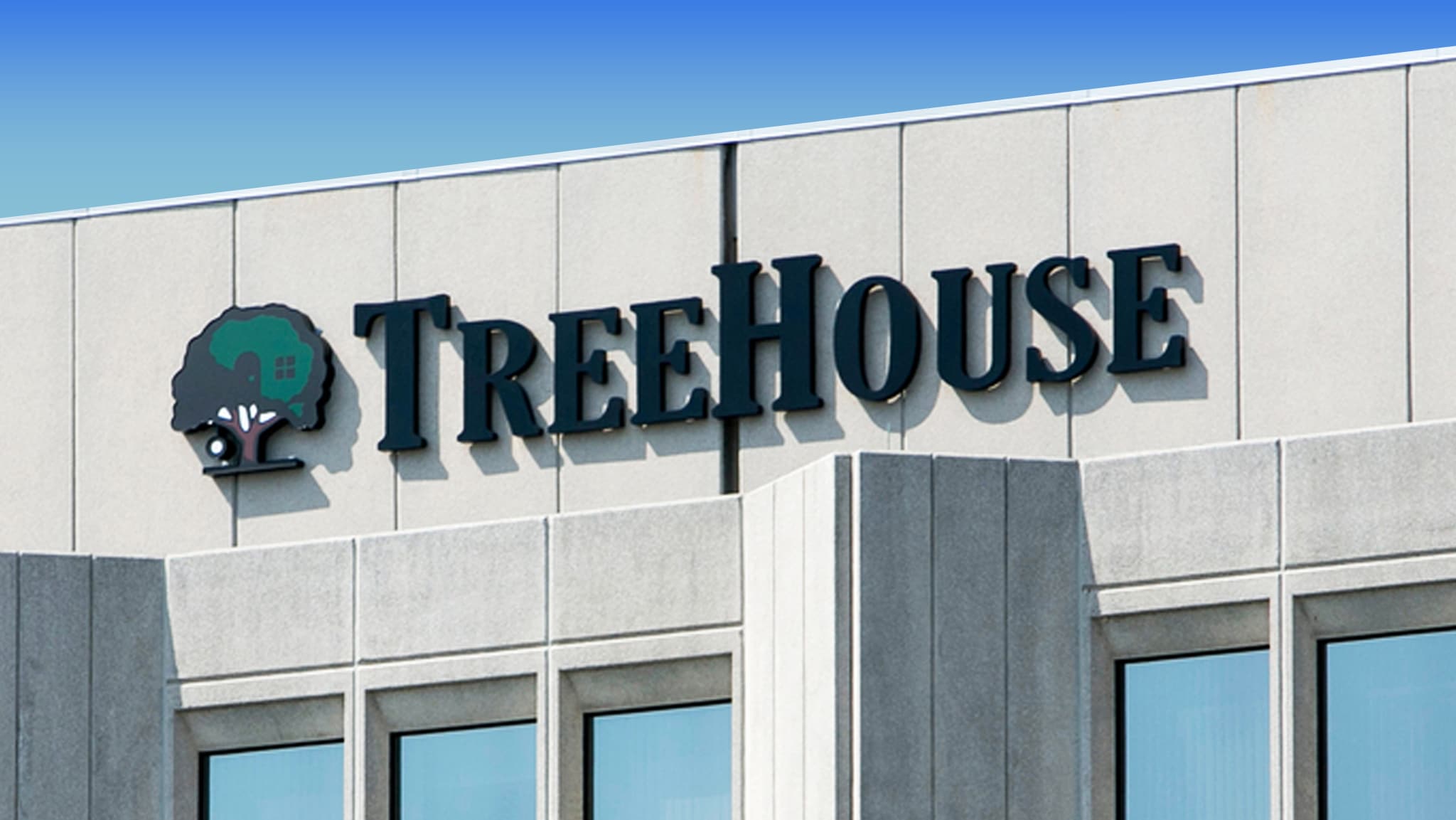 TreeHouse Foods today reported net sales of $1.20 billion which increased 19.4% compared to the second quarter of 2021. Net loss from continuing operations of $(30.6) million compared to $(5.2) million for the second quarter of 2021. Adjusted earnings before interest, taxes, depreciation and amortization ("EBITDA") from continuing operations1 was $66.5 million in the second quarter of 2022 compared to $92.6 million in the second quarter of 2021.
"I'm incredibly proud of our TreeHouse team as we delivered strong top-line results, reflecting the impact of our pricing and our ability to capture incremental volume in Snacking & Beverages," said Steve Oakland, CEO and President. "The value proposition of private label is becoming increasingly important as consumers navigate this inflationary environment. In addition, the breadth of the retail landscape, improved quality and assortment, and our customers' strategic commitment to private label are driving trial and share gains. Our unwavering focus on the customer over the last several years positions us well to build on this momentum to drive growth and profitability."
"Our second quarter performance was very much in line with expectations," said Patrick O'Donnell, Interim Chief Financial Officer and Chief Accounting Officer. "We are encouraged by robust demand for private label food and beverage and we are working diligently to improve service and execute pricing to recover inflation. Despite ongoing challenges related to labor and materials availability, we continue to make gradual progress toward improving profitability and believe we are on track to deliver our full-year guidance."
TreeHouse updated its guidance for fiscal 2022 as follows:
Raised net sales growth to mid-to-high teens, primarily driven by pricing actions to recover inflation, and low single digit volume growth, as strengthening private label demand will be offset in part by labor and material availability.
Reaffirmed adjusted EBITDA of

$385

to

$415 million

, up approximately 5% year-over-year at the midpoint. The cadence of earnings is expected to be weighted toward the second half of the year, as we expect the impact of labor and supply chain disruption on our profitability and volume to be most prominent in the first half.
With regard to the cadence for the remainder of the year:
TreeHouse expects between 50 and 100 basis points of sequential improvement in adjusted EBITDA margin in the third quarter.
The Company has continued to work collaboratively with its customers to communicate and implement additional pricing to recover further inflation. These pricing actions will be effective late in the third quarter.
TreeHouse believes the labor and supply chain environment will continue to be challenging in the back half of the year. Service levels will remain pressured as the Company's efforts and investment to mitigate disruption are expected to drive gradual progress.
Fourth quarter adjusted EBITDA margin improvement is expected to be driven by additional pricing, peak seasonality, and continued efforts to mitigate labor and supply chain disruption.