Kohl's Introduces Sonoma Community
Late last week Kohl's introduced Sonoma Community – a new sub-brand of Kohl's flagship private brand, Sonoma Goods for Life, offering product collections that celebrate diversity and inclusion, everyday. Aspiring to offer goods that bring us together, the first Sonoma Community collection kicks off with an assortment dedicated to celebrating Hispanic Heritage Month, featuring apparel and products that offer customers unique ways to celebrate Hispanic and Latino culture and traditions.
"We know Kohl's has customers and associates who come from all different backgrounds, cultures and ethnicities. As a national company with a presence all over the country, it's imperative that we are able to offer apparel and products that accurately and authentically represent and celebrate the different customers that we serve, and associates that work at Kohl's," said Michelle A. Banks, Kohl's chief diversity and inclusion officer. "The debut of Sonoma Community is the next step on Kohl's DEI journey, and through these collections, we are excited to more purposefully deliver offerings that help our customers and associates see themselves reflected and represented in our brands."
Created with the intention to celebrate diversity and inspire togetherness every day, the Sonoma Community brand amplifies the work of Kohl's Diversity Design Council (DDC), a group of Kohl's associates who create authenticity in the design, art and curation of Kohl's products through their shared cultures, allyship and experiences. The DDC gives Kohl's associates an opportunity to share the experiences of their community and culture through art and design, and to create a more diverse, inclusive and supportive experience for Kohl's customers. Members of the DDC design the product, create the art featured on the product and/or curate the product sold through the collection. Art featured in some Sonoma Community collections may also be created by external guest artists who represent the culture being celebrated.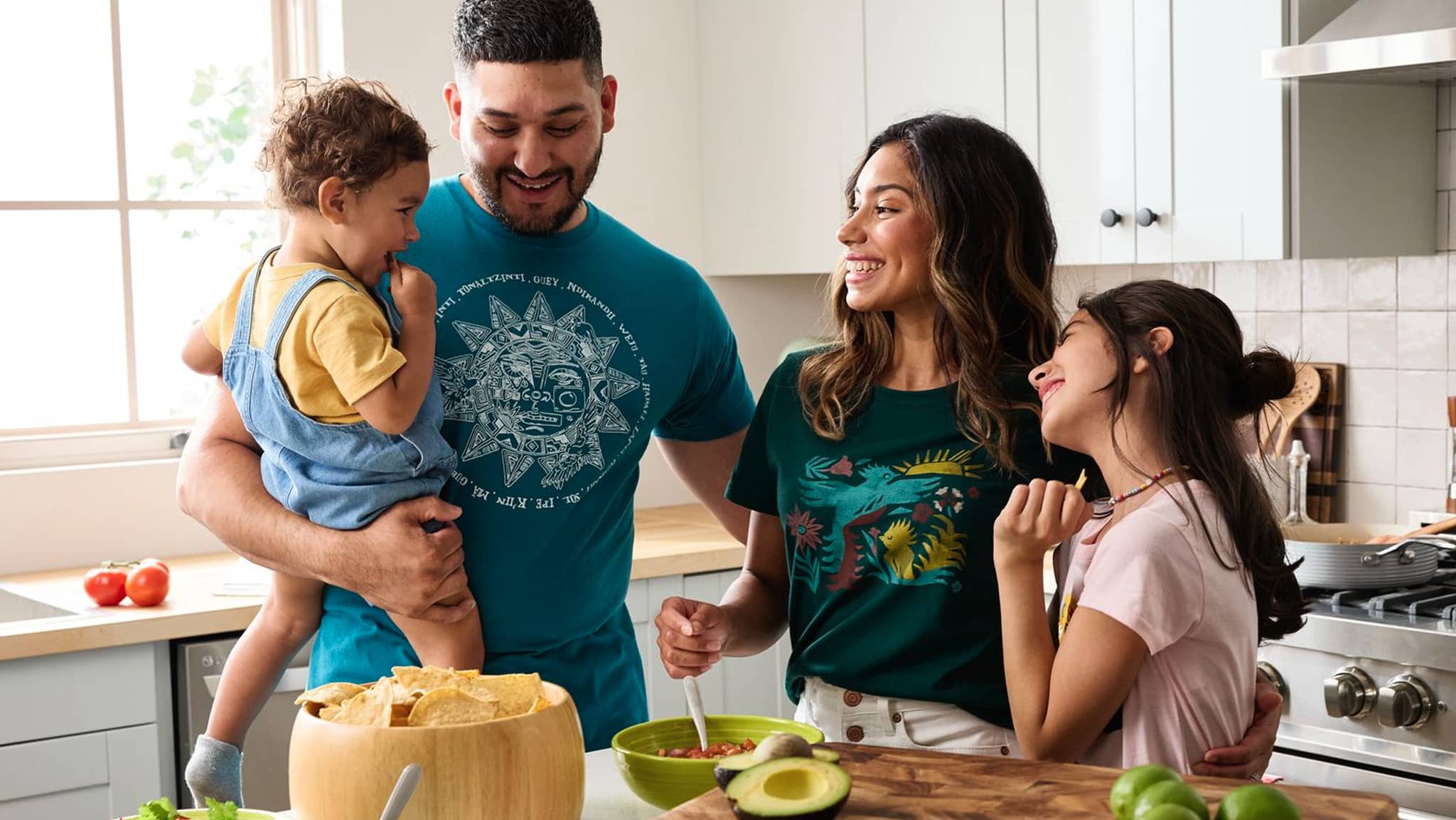 The Sonoma Community brand will offer seven collections throughout the year to reflect different cultural celebrations, including Lunar New Year, Black History Month, Women's History Month, Asian American Pacific Islander Native Hawaiian Heritage Month, Pride Month, Hispanic Heritage Month, and Veterans Day. The introduction of the Sonoma Community brand debuts with an assortment dedicated to celebrating Hispanic Heritage Month, and features apparel and products from the DDC to reflect the Hispanic and Latino culture and community, including tees for the family, tote bags, hats, candles, throw blankets, kids books, kitchen towels, pet bandanas, and more.
The introduction of the Sonoma Community brand is the latest step in Kohl's commitment to achieving its Diversity and Inclusion Pledge for Progress, which outlines how Kohl's will take action to deliver meaningful change for the good of its People, its Customers, and its Community.