2022 Aldi Advent Calendars In Store November 2!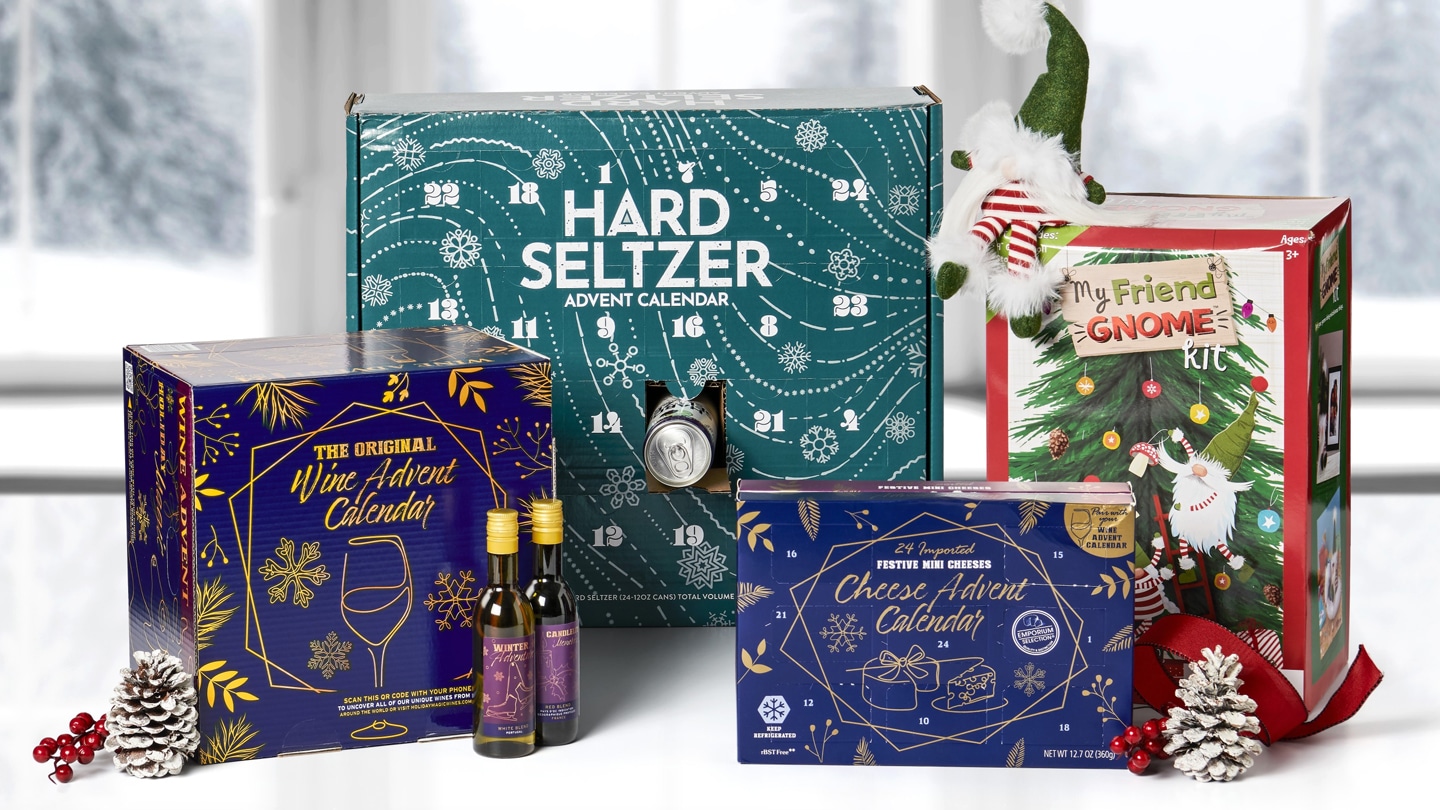 This past week discount grocer Aldi announced that its popular 2022 Aldi private brand Advent Calendars will be on the shelf in early November.
Starting November 2, 2022, in the Aldi Finds aisle, shoppers will be able to purchase Aldi Advent Calendars. Historically Advent calendars at Aldi have something for everyone. They have themed chocolate calendars, pet calendars, and cheese calendars as well as Paw Patrol and Matchbox Cars.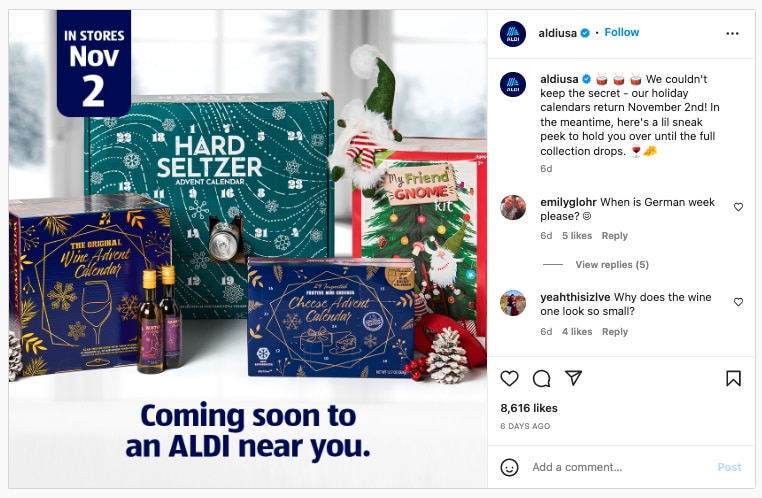 On September 13, the retailer gave fans a sneak peek on their Instagram. So far, the lineup includes the iconic wine calendar as well as, beer, cheese, and gnome scene kit calendar, with more to come.
2022 Wine Advent Calendar ($59.99)
Emporium Selection Advent Cheese Calendar ($16.99)
Hard Seltzer Advent Calendar ($39.99)
Merry Moments My Friend Gnome Kit ($29.99)
The rest of Aldi's advent calendar collection will be revealed in October 2022.