Williams Sonoma Collabs with Pom Wonderful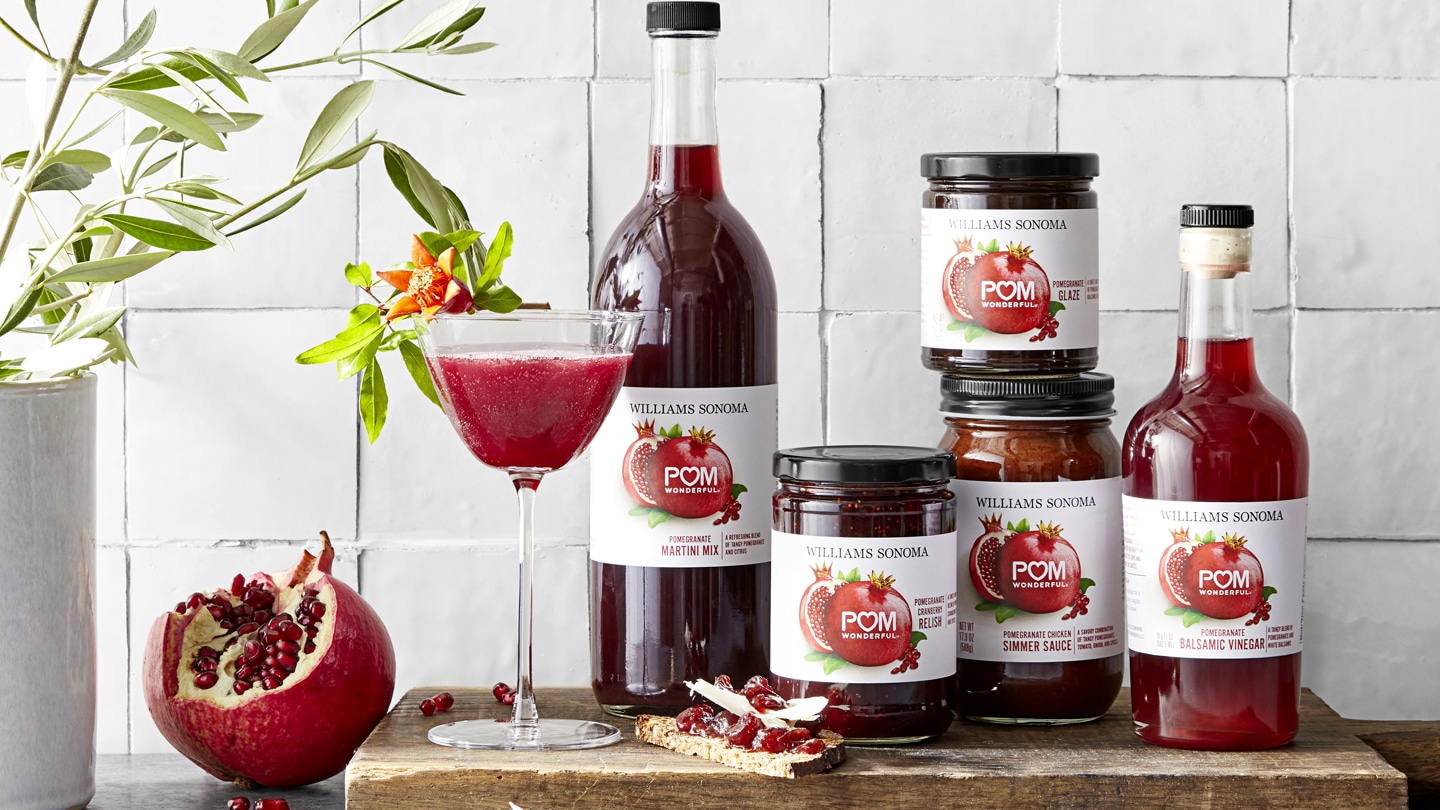 Home retailer Williams Sonoma announced last week a partnership with POM Wonderful. The POM Wonderful team collaborated with Williams Sonoma to develop a unique Retail Brand (private brand) range that showcases the one-of-a-kind flavor and versatility of pomegranates. The products will launch as part of POM's 20th anniversary celebrations and as Williams Sonoma gears up to celebrate the flavors of fall.
"Our collaboration with POM exemplifies our commitment to providing our customers with the best products and recipes that celebrate the flavors of each season," said Williams Sonoma President Felix Carbullido. "We're passionate about teaching people how to cook, entertain and host – and the products we've made with POM are perfect for the home cook, the master chef, or the aspiring mixologist."
"We are proud to partner with Williams Sonoma on a product lineup that harnesses the great taste of pomegranates paired with the high-quality standards both brands offer," said Derrick Miller, president, POM Wonderful. "As respective industry leaders, we couldn't think of a better partner to launch our first ever co-branded product lineup with, giving culinary enthusiasts more ways to enjoy our favorite winter fruit."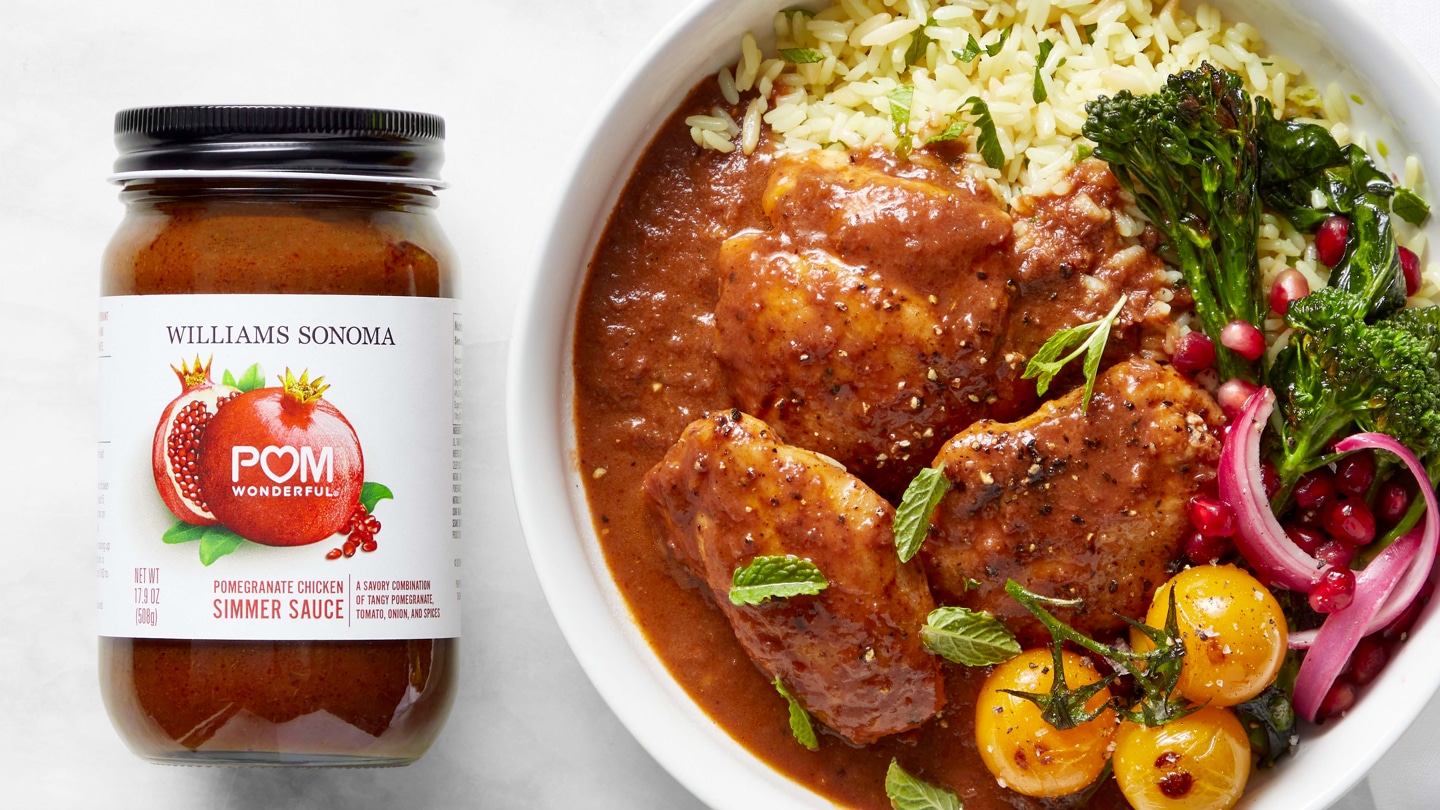 The premium Williams Sonoma x POM Wonderful lineup showcases the bright, sweet yet tart flavor and festive color of pomegranates, perfect for holiday entertaining and beyond:
Pomegranate Cranberry Relish ($16.95) – a sweet and tart blend of pomegranate, cranberries, citrus, and autumnal spices. This relish pairs perfectly with roast turkey, chicken, or pork, or as a topping for vanilla ice cream.
Pomegranate Chicken Simmer Sauce ($18.95) – a savory combination of tangy pomegranate, tomato, onion, and spices that complements any fall dish.
Pomegranate Balsamic Vinegar ($14.95) – a tangy blend of pomegranate and white balsamic, perfectly infused to use in vinaigrettes, dips, marinades, or sauces.
Pomegranate Glaze ($16.95) – a sweet and savory blend of pomegranate, honey, balsamic, and herbs makes this a great pantry addition.
Pomegranate Martini Mix ($21.95) – a festive ruby-red cocktail mixer that blends tangy pomegranate with refreshing citrus notes for a POMTini  twist on a classic.