UNFI Names Balian As Chief Brands Officer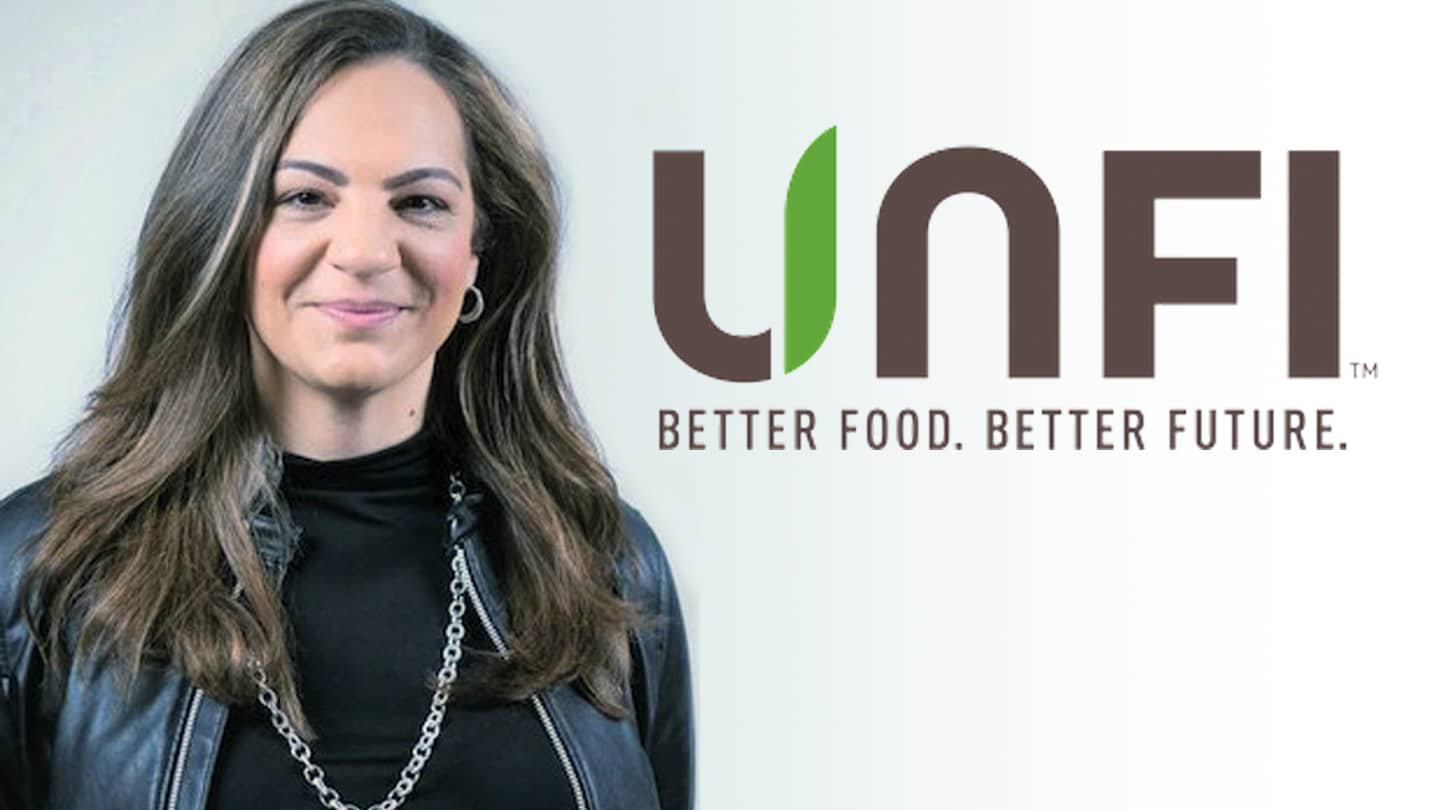 Providence, Rhode Island-based United Natural Foods Inc. has named Angie Balian Chief Brands Officer. She will oversee the company's private brands division, a component of UNFI's work to provide independent grocery retailers with choice and value that help them differentiate within their communities.
Balian joined UNFI in July as chief of staff to Chris Testa, president and head of the company's services division, which includes supplier and professional services, e-commerce, and Brands+, its private brand portfolio. Balian's appointment is effective immediately and she will continue reporting to Testa.
"There is a tremendous opportunity with our private and owned brand offerings as grocery retailers are looking to us to help them source the products, value and price points they need to support their communities," Testa said.
"Angie's experience with sales and marketing of national consumer-packaged brands along with her track record for building high-performing teams will help us grow and improve on what is already a very strong portfolio of UNFI products."
Prior to joining UNFI, Balian served as VP and general manager of Weston Foods, a Toronto-based food manufacturer, where she was accountable for the overall business strategy and development of a multi-year growth plan for the nearly $800 million packaged breads, rolls and alternatives category.
Her career also includes nearly 16 years at Coca-Cola Canada, finishing as an executive on the Canadian leadership team and serving in roles as VP, commercial and franchise leadership (2016-20) and as VP of marketing for the Stills Beverage category (2014-16). She also garnered experience in roles as a brand and category manager for a variety of Coca-Cola owned products and categories during her tenure. Balian also spent her earlier career in brand management roles at Kraft Foods.
"I've had a chance to work alongside UNFI's private label and owned brands teams over the last several months and I'm very impressed with the core brands, products and people we have in place," Balian said.
"The opportunity is to build on this foundation, using consumer and customer feedback, data and insights, to inform how and where we invest in our portfolio to best support the ever-changing food landscape. We know value is critically important to consumers and our offerings in private label and owned brand products must continue evolving in meet those demands today and for the future."