H-E-B launches first-ever Brand Shop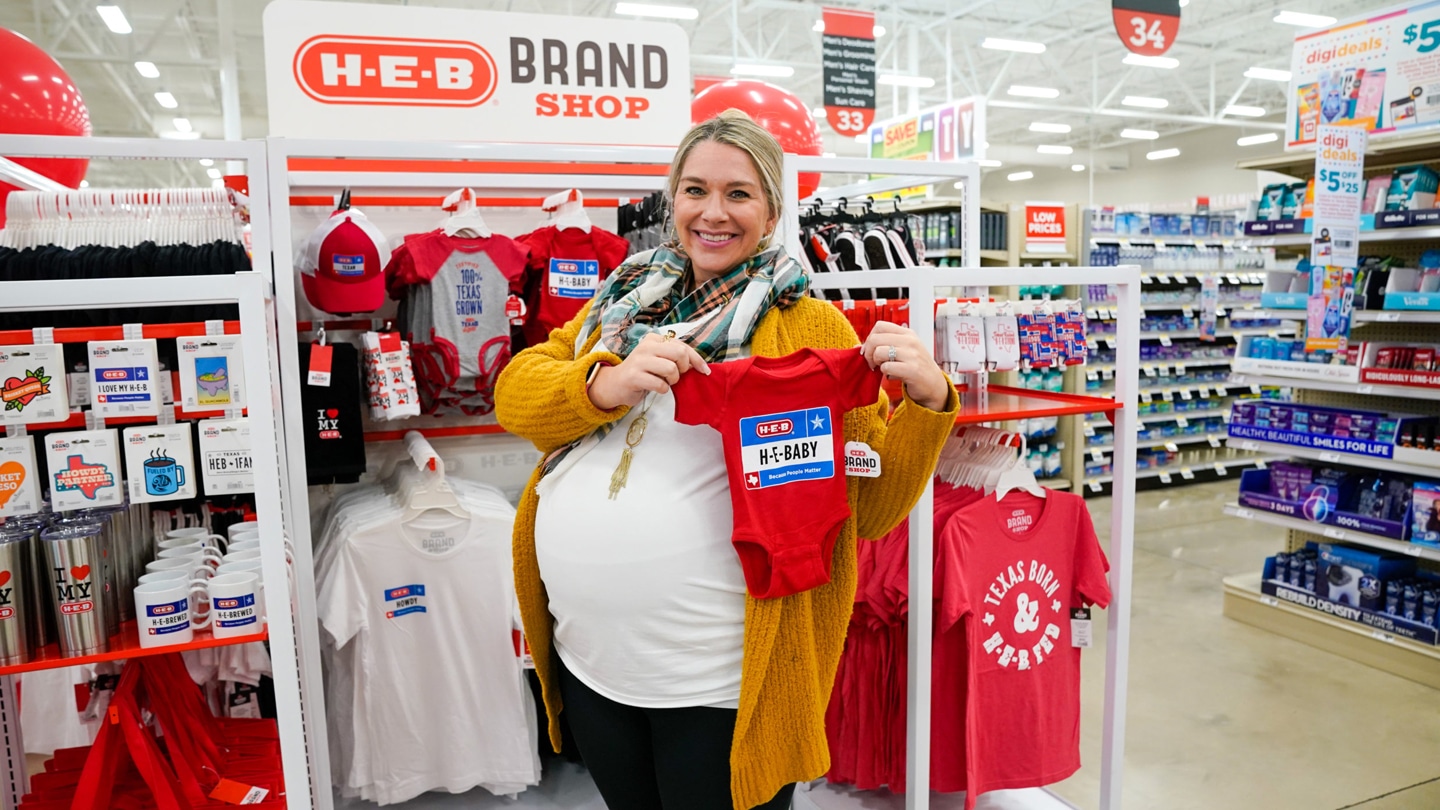 H-E-B superfans can now show their pride for their favorite Texas retailer by donning H-E-B brand-centric gear no matter where they are. With the launch of H-E-B Brand Shop, customers can now get their hands on all kinds of H-E-B branded merchandise from T-shirts, socks, and baby clothes to hats, coffee mugs, shoes, and stickers.
"At H-E-B, we're always looking for ways to offer our loyal customers exclusive, quality products, and with H-E-B Brand Shop we're excited to give our superfans opportunities to celebrate and showoff their passion for all things H-E-B," said Sabina Israelian-Garcia, H-E-B Group Vice President of General Merchandise, Drug Store and Beauty
To commemorate the company's 117th anniversary, the retailer launched H-E-B Brand Shop in Kerrville, Texas the Hill Country city where the company was founded in 1905, initially rolling out the line's full assortment exclusively at the Kerrville H-E-B on Main Street. H-E-B plans to bring H-E-B Brand Shop to more stores across the state, starting early next year. In next year's rollout, H-E-B plans to include stores in every region where it operates. While the wider launch of the line's full assortment is expected in 2023, select stores across Texas currently have H-E-B themed Christmas ornaments under the H-E-B Brand Shop label available in the seasonal section while supplies last.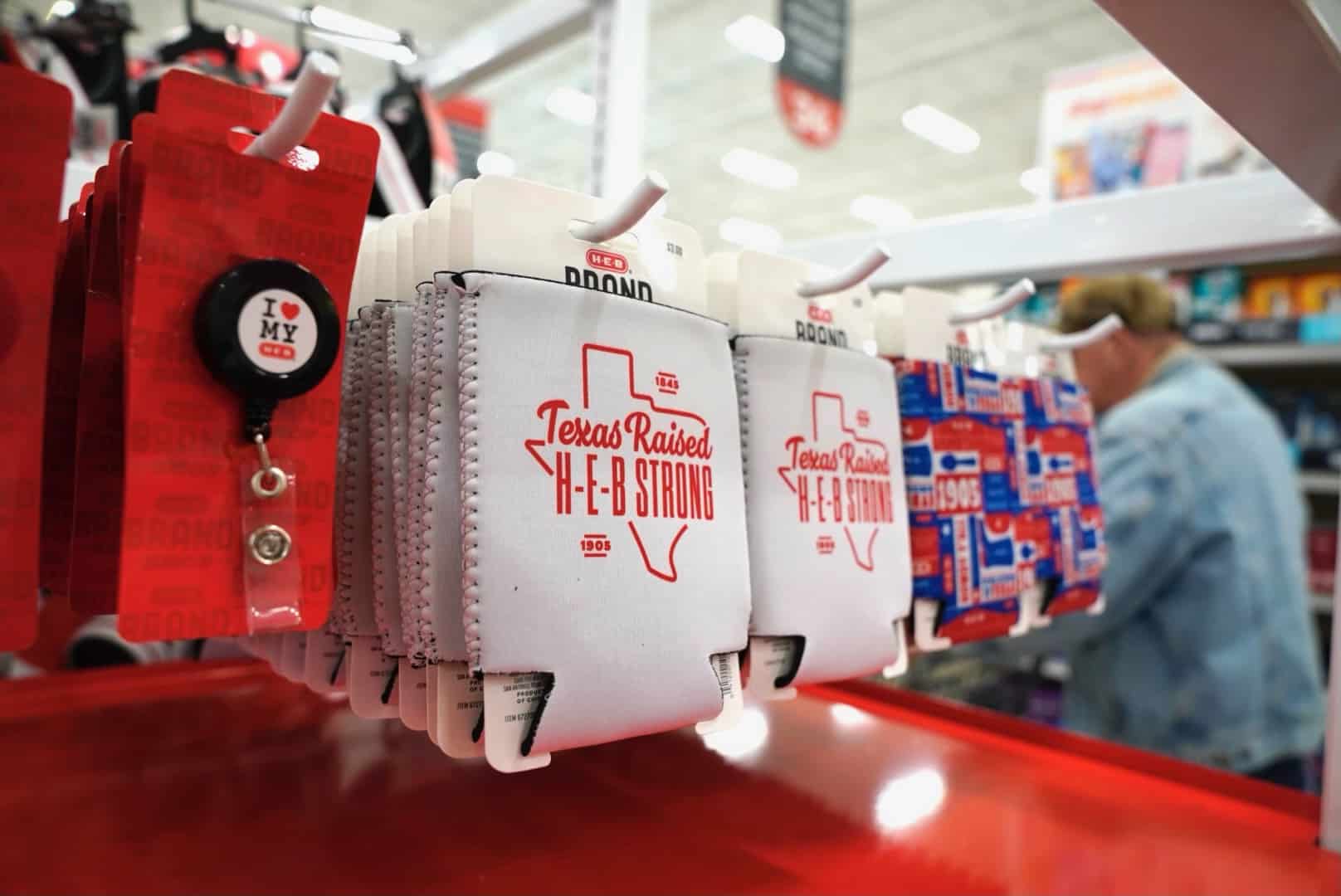 H-E-B Brand Shop, which will be located on branded fixtures in store aisles, will feature nearly 60 different items that celebrate H-E-B history and showcase H-E-B brands and products such as H-E-B Bakery, Café Ole by H-E-B, and H-E-B Texas Tough. To cultivate H-E-B fandom, the fun, distinctive items in the assortment will include apparel, accessories, drinkware, décor, textiles, toys, and more. With so many items, H-E-B Brand Shop will have plenty of options for the H-E-B superfan in your life, whether it's "I Love My H-E-B" socks, T-shirts featuring a vintage H-E-B storefront, a heart-shaped sticker declaring love for H-E-B Meal Simple brisket queso, or a baby onesie with a H-E-B badge that reads H-E-Baby for the youngest of fans.
At launch, H-E-B Brand Shop products will be available for purchase in-store and via Curbside pickup and Home Delivery only at the Kerrville H-E-B on Main Street. Customers can use heb.com and the My H-E-B mobile app to browse the product line only by selecting the store where H-E-B Brand Shop is available.