Mother's Market Redesigns and Expands its Brand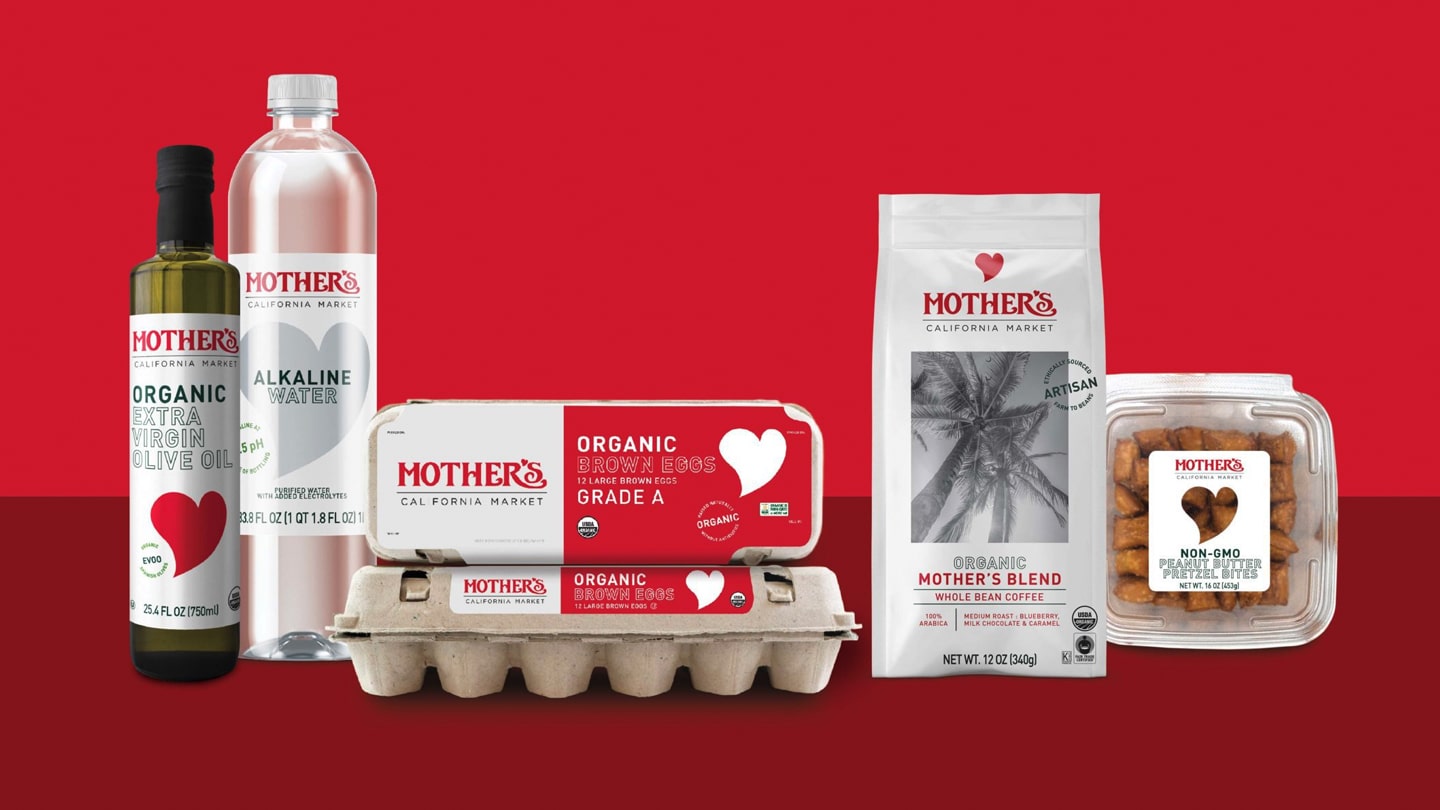 California-based health food stores Mother's Market and Kitchen have launched a redesign and expansion of their Retail-owned Brand range of high-quality Natural & Organic products. Founded in 1978 by a group of plant-based loving yoga enthusiasts, this So Cal health foods mecca is dedicated to uplifting wellness within the communities they serve. A calming reprieve from the daily hustle – just look for the iconic red heart to guide you back to a stronger, more balanced, and abundant life.
California-based design agency The Creative Pack was given five priorities
To develop a range that's unique, design-forward, and ownable.
Opportunity to be eye-catching and distinguishable amongst competitors
To enhance Mother's values and mission while playing into its origin and California-based locations
To implement the new Mother's California Market logo & branding across new range
To communicate a design that's clean, comfortable, & aspirational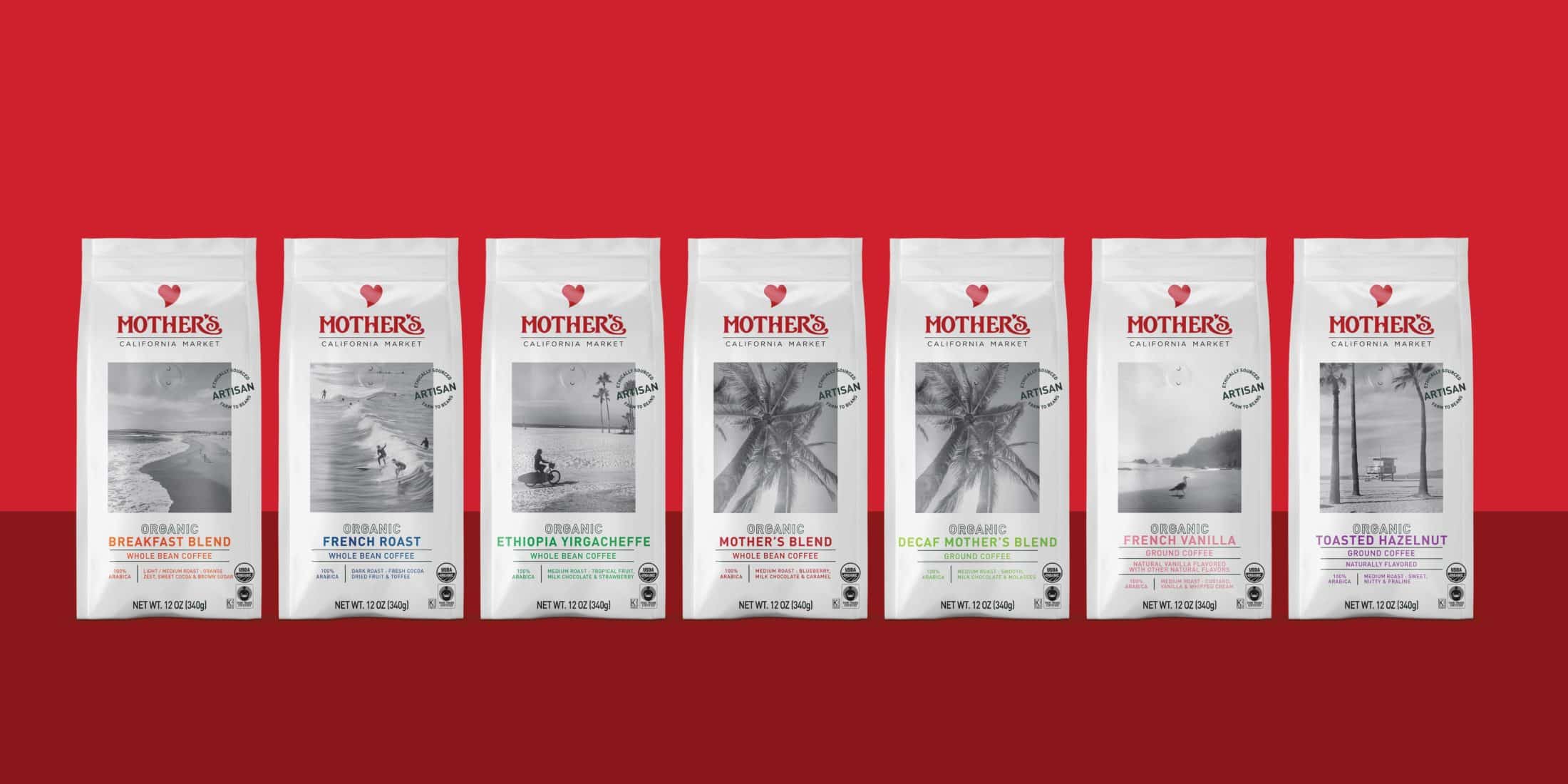 The Process
Mother's Market gravitated towards white labels and clean minimalistic designs that would be easy to navigate, shop, & desirable to leave out on your counter. Paired with a new California Market logo, Mother's Market wanted its range to be an extension of its brand presence & values.
The concepts illustrated Mother's mission of providing natural, organic high-quality food through elevated and modern, yet timeless design. The designs are reminiscent of its California origin through its fresh, bright and clean look. To offset and provide a nice juxtaposition to the minimal and structured look, the designs play with photography, texture and other details. This allow for the private label range to be one of kind, design-forward and ownable as well as further enhance Mother's messaging such as being authentic, caring and neighborly. The modern natural look is defined by clean, classic typography that is organized and easy to navigate. The designs are predominately white with pops of color like Mother's iconic red. The concepts not only showcase Mother's values and mission but also play into its California origin and natural clean products.
The Results
Currently, a select range of Mother's Market Retail-owned Brand items are sold in Mother's Market store locations across Southern California with new products coming soon in the pipeline. These top seller items are easy to spot in store due to the iconic Mother's Market heart and minimalistic design.