ALDI UK Returns Sell-Out Bonded Haircare Range For Winter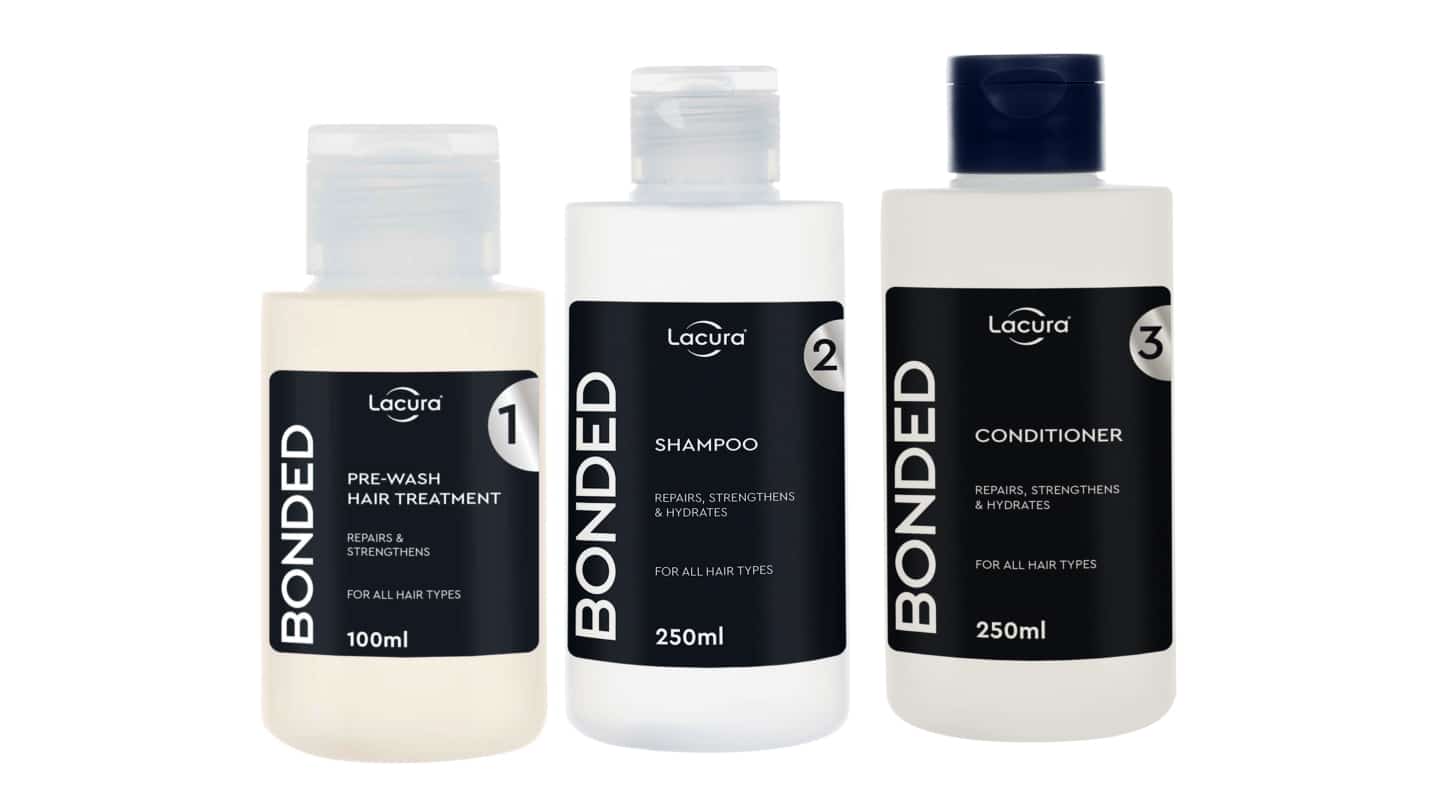 Aldi-UK's cruelty-free health and beauty Retail-owned brand, Lacura, is returning its luxe range of hair-bonding products for as little as £3.49. Specially formulated with premium ingredients including Vitamin E, Hyaluronic Acid and Hydrogenated Castor Oil, the Bonded range proved to be a solid fan favorite following its initial launch – selling out in less than one week! In stores from December 11th, while stocks last.
The influencer approved Shampoo, Conditioner and Pre-Wash Treatment returns to stores as the trend for #Skinification continues to grow and beauty lovers approach haircare with quality and skincare-grade ingredients. Promising to hydrate, nourish and repair broken bonds for healthy, frizz-free and visibly smooth locks, shoppers can achieve a premium salon finish at an affordable price tag.
Achieve stronger, shinier locks with the Lacura Pre-Wash Hair Treatment (£3.49, 100ml). With extracts of Jojoba Seed Oil and Panthenol, this concentrated pre-shampoo treatment nourishes and conditions to strengthen hair and reduce damage. Apply weekly from root to tip for 10 minutes prior to shampooing for beautifully shiny hair.
Deeply cleanse and rebuild with the Lacura Bonded Shampoo (£3.49, 250ml). With added Glycerin, Castor, Banana and Pomegranate Extract, the formula promotes healthy hair follicles, adding proteins that repair from the roots down. The Lacura Bonded Shampoo (£3.49, 250ml) also comes paired with the Lacura Bonded Conditioner (£3.49, 250ml) made to fortify damaged locks with the help of Avocado and Argan Oil, resulting in a frizz-free finish.