Circle K Canada Scores with Hockey Themed Chip Promotion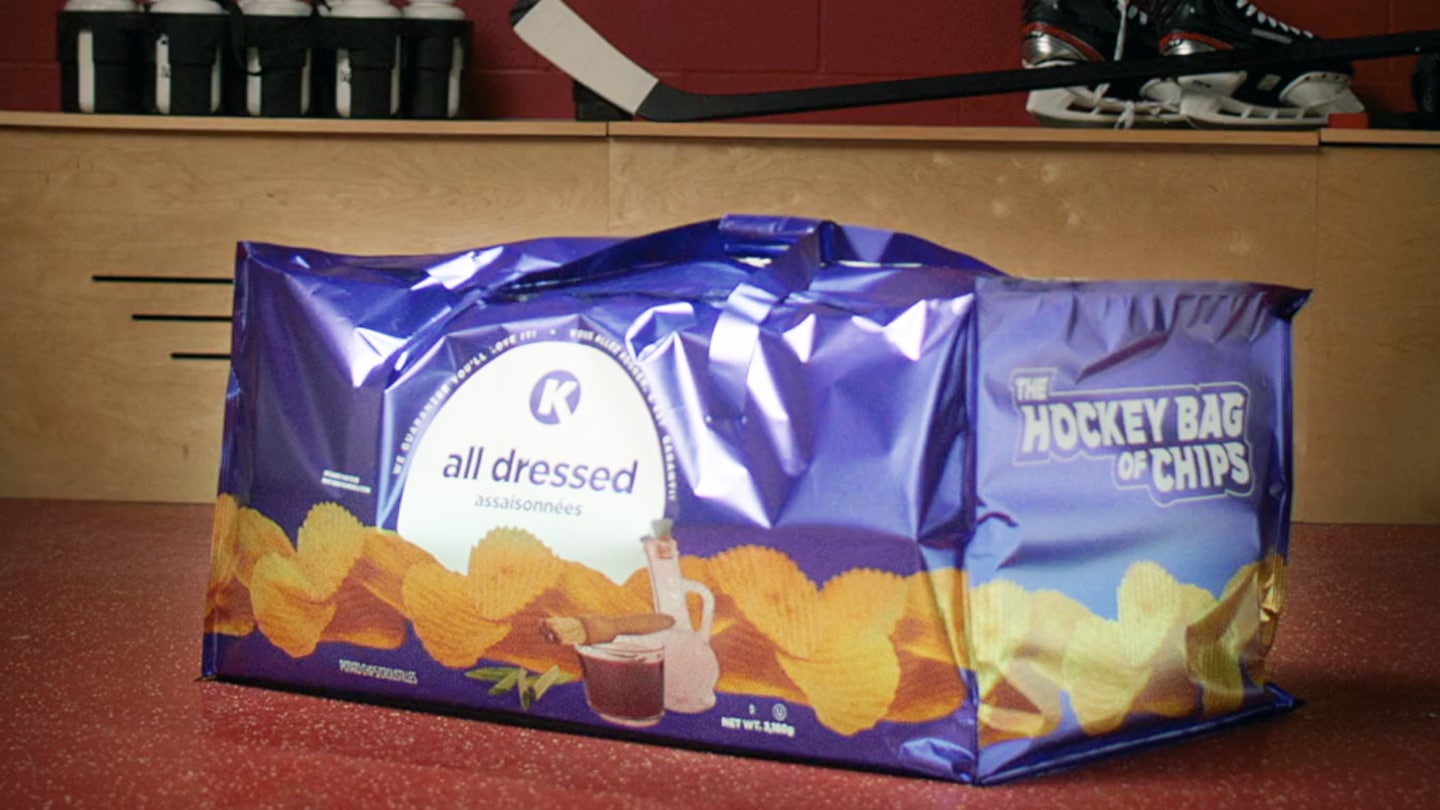 Late last month Circle K Canada introduced a new marketing campaign featuring its Retailer-owned Brand Circle K Chips. The promotion is designed to lure salty snack lovers with prizes that include a hockey bag full of private brand potato chips.
The campaign Drink. Snack. Score is now in stores and has more than 20,000 daily winners and a wide range of prizes that include hockey tickets, a Bubble Hockey Game, a Yeti Cooler, a game console, and Circle K gift cards, as well as a variety of snacks and drinks.
Plus, Circle K's biggest prize: The Hockey Bag of Chips. The hockey bag is made of chip bag material and filled with 5 kg of Circle K brand all-dressed chips (an iconic Canadian flavor.)
To play the gamified contest, customers sign up at games.circlek.com/ca/drink-snack-score where they can customize their player to look like themselves or their favorite professional player. Players can participate again and again, tracking their stats with a customized trader card that can be shared with friends.