Lidl Partner Launches Peak Harvest and Gives Back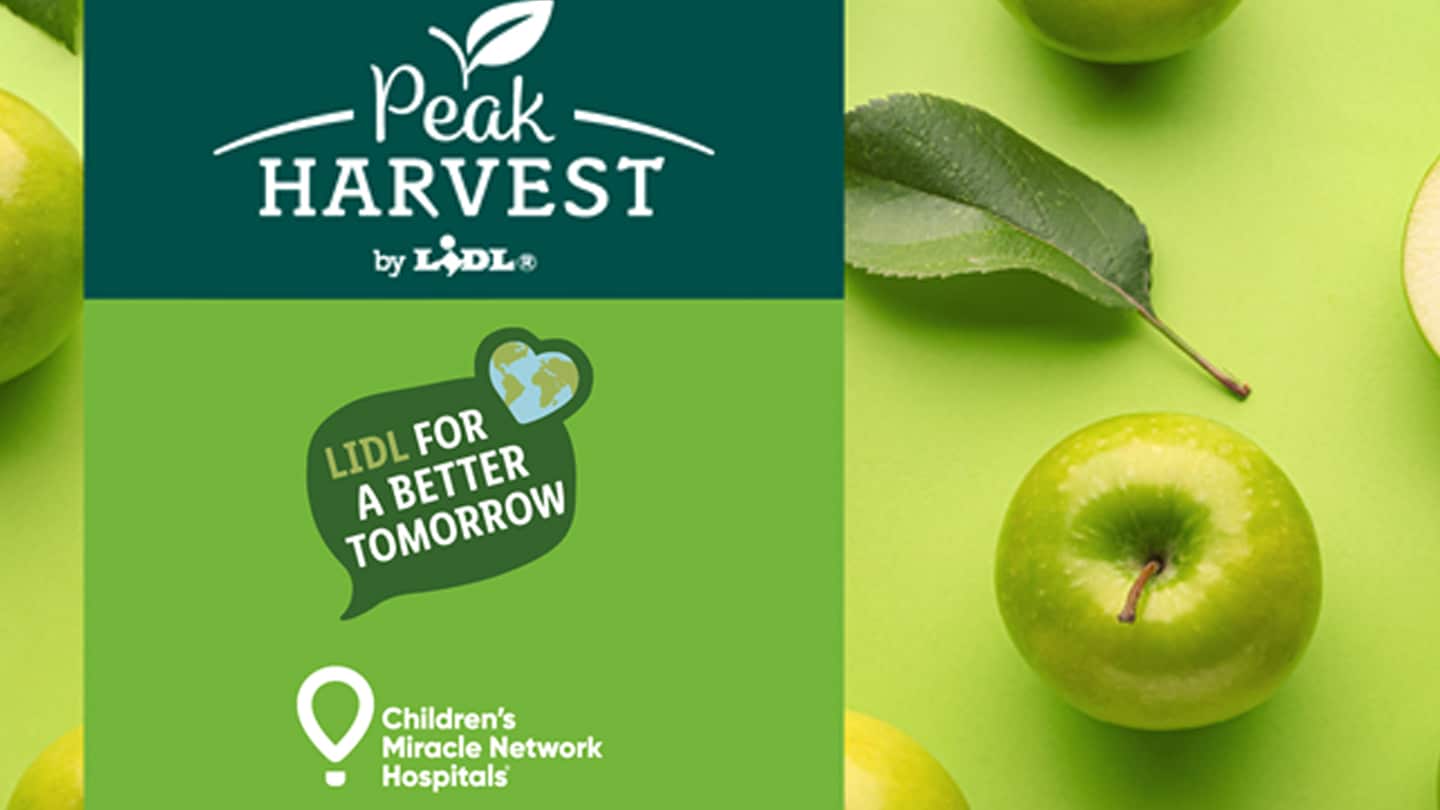 German discount grocer Lidl US announced this week it would partner with Children's Miracle Network Hospitals to launch its Peak Harvest Retail-owned Brand produce range which will raise funds for Children's Miracle Network Hospitals. For each purchase of Peak Harvest products throughout January, Lidl will donate 1% of retail sales to CMN Hospitals, up to $250,000. The funds will benefit 18 designated member children's hospitals located in Lidl's markets along the East Coast.
Peak Harvest is a new brand of fresh fruits and vegetables available exclusively at Lidl US stores. It includes more than 50 popular products, such as apples, tomatoes, mushrooms, fresh lettuce, as well as ready-to-eat salads, offered daily at unbelievably low prices. The product launch and fundraising campaign aim to bring awareness to healthy eating and its ability to change kids' health.
"Donations from partners like Lidl help make sure that our member children's hospitals can provide services and programs to benefit kids and families," said Teri Nestel, President & CEO of Children's Miracle Network Hospitals. "We are thrilled to partner on the January campaign to help change kids' health to change the future — for all of us."
"Peak Harvest is a produce line that supports healthy eating by making it affordable for our customers," said Stefan Schwarz, Chief Product Officer for Lidl US. "We could not imagine a better way to launch this new produce line than by fundraising together with Children's Miracle Network Hospitals to support healthy eating initiatives across their network of children's hospitals along the East Coast. The roadmap to healthy living always begins with a healthy diet."
Peak Harvest products are now available exclusively in over 175 Lidl US stores. This fundraising campaign continues through January 31.